Day By Day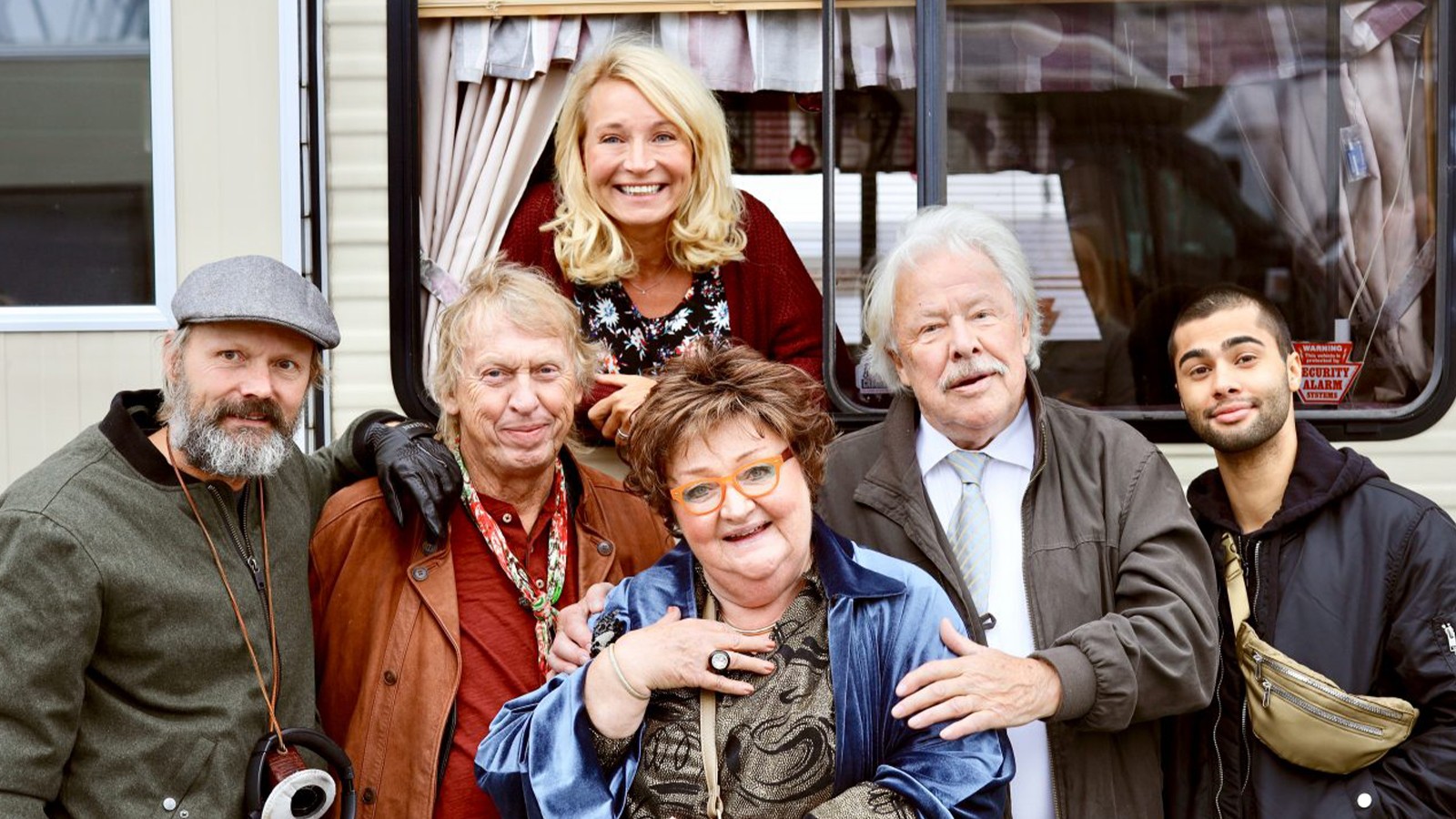 April 14 - 24, 2022
Drama, comedy, and romance combine as five characters from a retirement home road-trip in an RV from Sweden to Switzerland to fulfill a dying resident's last wish. The final film of beloved Swedish actor Sven Wollter.
Director Felix Herngren and actor Martina Haag scheduled to attend.

STREAMING TICKETS
Malte (Sven Wollter) doesn't have long to live. He wants to go out on his own terms, so he has booked a spot at a Swiss facility for assisted suicide and is planning on sneaking out quietly. On the eve of her much-needed vacation, his nurse Katrin discovers her husband and the next-door neighbor are having an affair, so she offers to drive him. When Malte's friend Rut and best buddy Tage, whose memory is failing, overhear the plans, they invite themselves along, hiring a young orderly to help them all. These five unlikely characters set off on a sweetly comedic RV journey from Sweden to Switzerland to fulfill Malte's last wish, hitting all the restaurants and discotheques along the way. As they near the end, cross-generational friendships blossom, an autumn romance awakens, and life-changing decisions are made. From Felix Herngren, writer/director of The 100 Year-Old Man Who Climbed Out the Window and Disappeared (SIFF 2014), Day By Day is a life-affirming dramedy that shows us it is never too late to change one's life.
Original Language Title:

Dag för Dag

Director:

Felix Herngren

Principal Cast:

Sven Wollter, Marianne Mörck, Tomas von Brömssen, Martina Haag

Premiere Status:

North American

Country:

Sweden, Croatia

Year:

2022

Running Time:

109 min

Producer:

Anna Carlsten, Anna Anthony

Screenplay:

Tapio Leopold

Cinematographers:

Viktor Davidson

Editors:

Henrik Källberg

Music:

Matti Bye

Filmography:

The 101-Year-Old Man Who Skipped Out on the Bill and Disappeared (2016), The 100 Year-Old Man Who Climbed Out the Window and Disappeared (2013), Every Other Week (2006), Adult Behavior (1999)

Language:

Swedish

Has Subtitles:

Yes

Format:

DCP

International Sales:

Swedish Film Institute