Deadly Cuts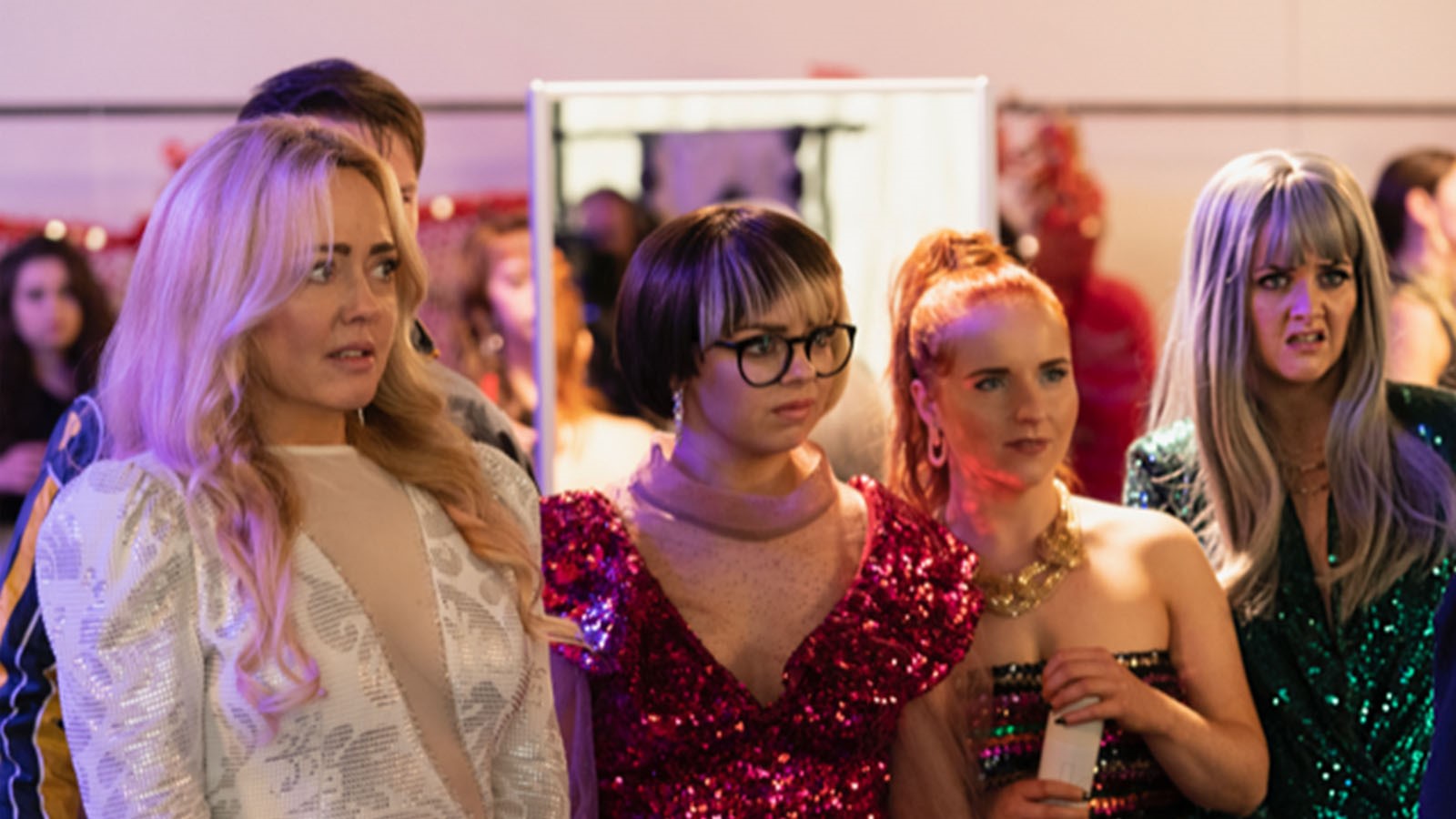 April 8 - 18, 2021
They're going to do more than "take a little off the top" in Rachel Carey's blackly comic feature debut, as a group of working-class Dublin hairdressers become accidental vigilantes to protect themselves from the local gang threatening their neighborhood.
PRERECORDED Q&A
Screening features a prerecorded Q&A with Rachel Carey (director), plus Angeline Ball, Ericka Roe, Lauren Larkin, and Shauna Higgins (cast).
Salon stylist Stacey Barry wants two things in life: one, to win the upcoming Ahh Hair! championship, Ireland's preeminent competition for hairdressing; and, two, to use the prize money to reunite with her mother in Spain. Unfortunately, she lives in Piglinstown, one of the roughest neighborhoods in Dublin. Thick-witted Deano rules its streets with his tracksuit-clad boys, squeezing "protection" payments from the local businesses. When Michelle, the owner of Deadly Cuts—the salon where Stacey works with her mates Gemma and Chantelle—refuses to pay, the gang vandalizes the place, sabotaging Stacey's Ahh Hair! avant-garde entry. To make matters worse, Darren Flynn, Piglinstown's local councillor, is using the community's high crime rate to push through a gentrification scheme that would raze the local businesses for new condos and trendy chain shops. However, one fateful night of accidental vigilantism leads to a reinvigorated community that soon rallies around the Deadly Cuts' bid to win Ahh Hair!. But if Deadly Cuts is to win, they'll have to takedown Dalton Chadwick, Dublin's most elite network of hair technicians (with an Instagram following of 1.8 million). In her feature film debut, filmmaker Rachel Carey savagely satirizes toxic masculinity and class snobbery to create this campy, dark comedy of women's empowerment.
Director Biography
Rachel Carey started out in advertising, where over a decade long career she worked with some of the country's most prominent directors to create TV ads for top international brands before moving on to direct her own award winning work. Always working on her own material in the background, she wrote, directed and produced some low budget comedy shorts before earning the support of the Irish Film Board for her latest short film, "Nice Night For It" (2017). "Nice Night For It" premiered to a great reception at the Galway Film Fleadh before going on to play and win awards at festivals all over the world. Deadly Cuts will be Rachel's first feature film.
Director:

Rachel Carey

Principal Cast:

Angeline Ball, Ericka Roe, Lauren Larkin, Shauna Higgins, Aidan McArdle

Premiere Status:

North American

Country:

Ireland

Year:

2020

Running Time:

90 minutes

Producer:

Auveen Lush, Ciara Appelbe, Liz Gill

Screenplay:

Rachel Carey

Cinematographers:

JJ Rolfe

Editors:

John Walters, Gavin Buckley

Music:

Ray Harman

Website:

Official Film Website

Filmography:

Debut Feature Film

Language:

English
Packaged Films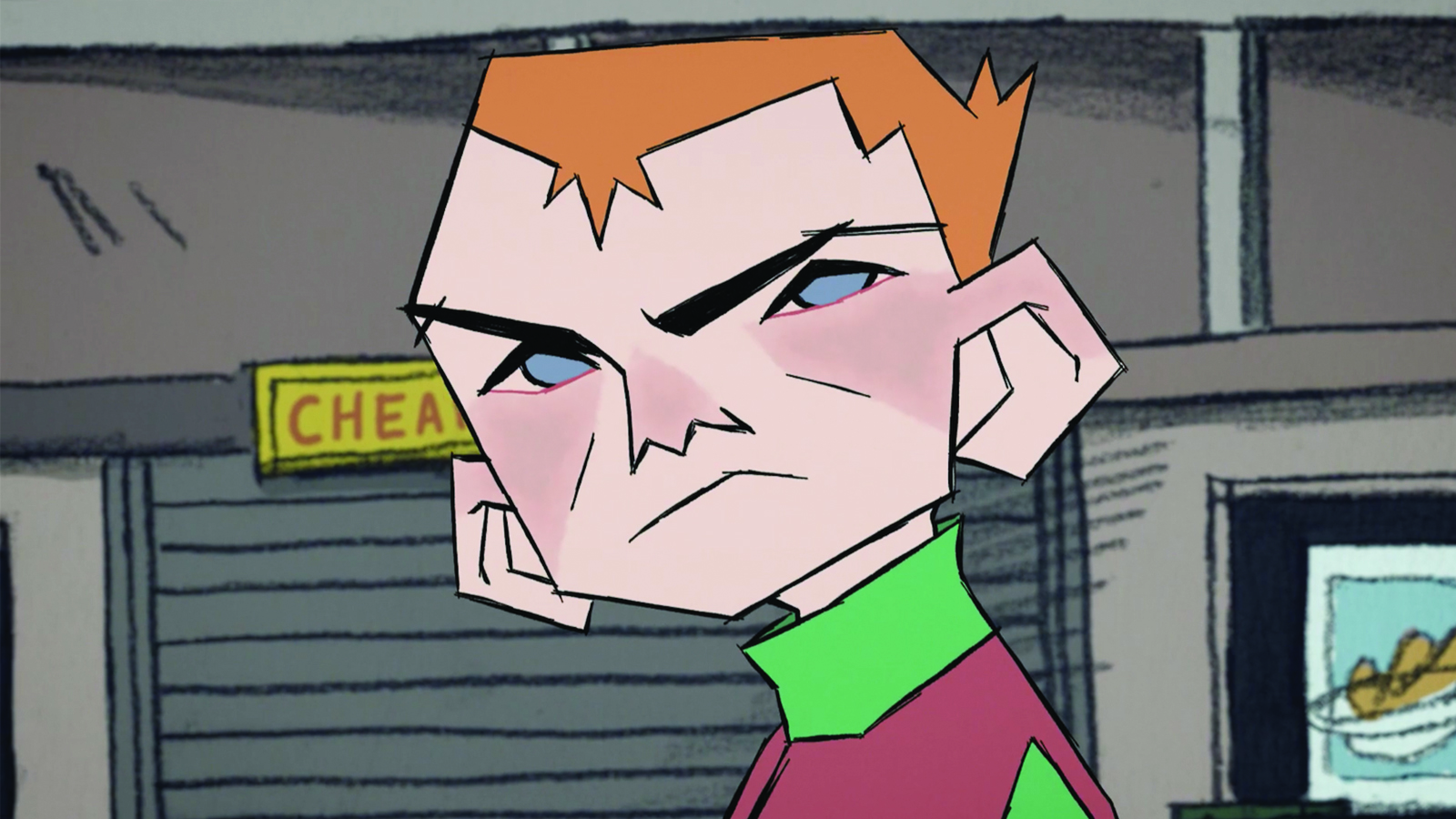 Denmark | 2020 | 7 min. | Cora Mckenna
A boy living a free roaming life with his friends on the streets of Dublin doesn't always have good choices to make.