Dina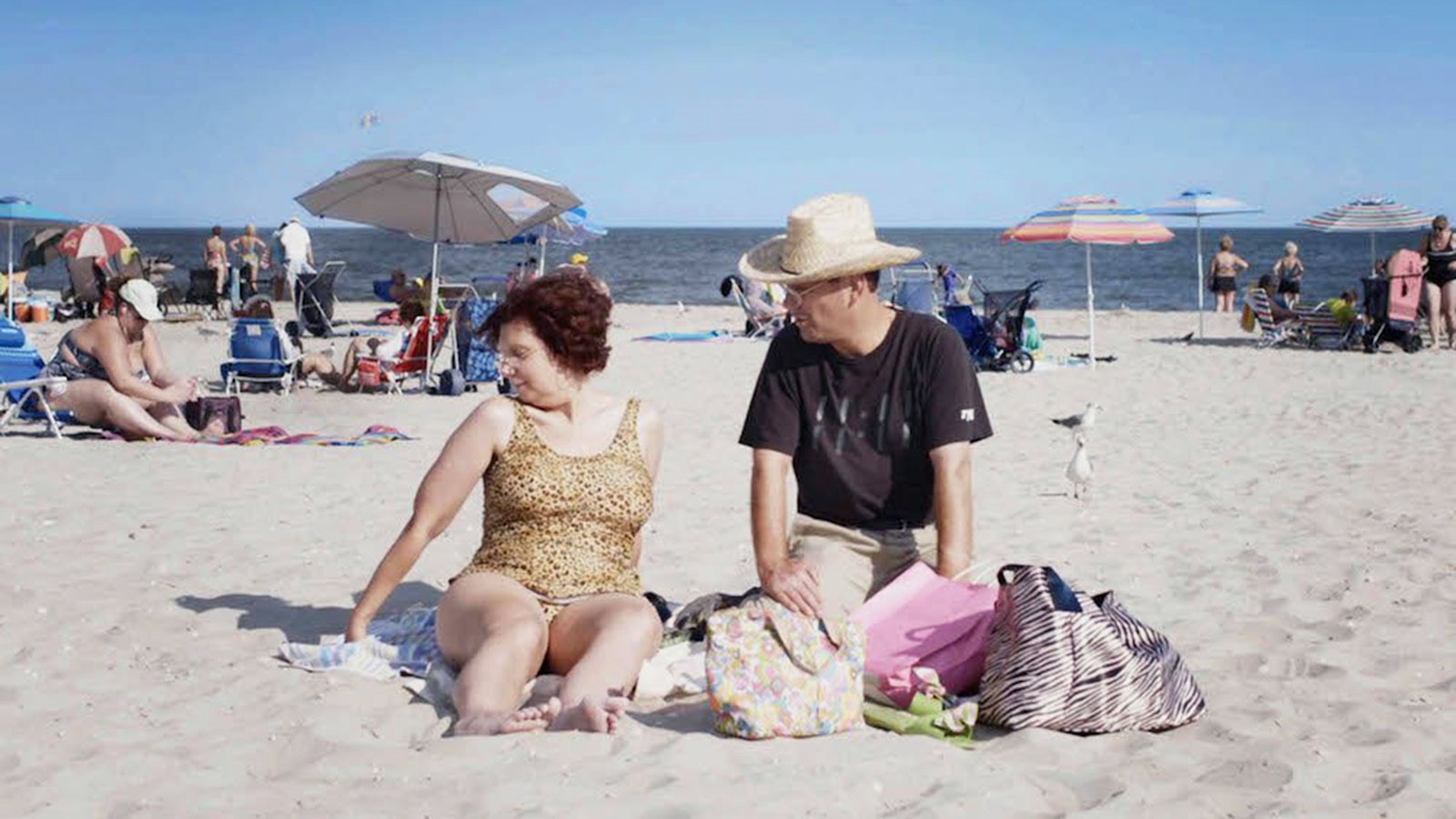 Winner of the Grand Jury prize at the Sundance Film Festival, Dan Sickles and Antonio Santini's nonfiction romantic comedy amiably tags along with two unabashedly autistic adults, a suburban woman, and a Walmart door greeter, as they plan their wedding.
Tuesday, May 23, 2017
Purchased Tickets
Limited Availability
On Standby
Matinee
Wednesday, May 24, 2017
Purchased Tickets
Limited Availability
On Standby
Matinee
Described as an unconventional love story turns out to be not so far from the beaten path in this rom-com documentary from directors Antonio Santini and Dan Sickles. Dina and her boyfriend, Scott, have decided to move in together with the understanding that they are testing it out to see if a marriage between them would work. They both bring baggage to the table, with Scott's Asperger syndrome and Dina's autism and a previous abusive relationship, but are determined to work through their problems. Dina draws the audience in with its light sense of humor, a drastic dichotomy to the sensitive topics addressed. As a whole, Dina and Scott are no different than any other couple, dealing with familiar challenges of striving to coexist in an environment for the first time, only with a few additional problems in the process. They navigate sex, intimacy, family drama, and displays of affection like any other couple. Santini and Sickles show the audience that Dina and Scott are not letting their differences hinder them, providing a beautiful portrait of a modern relationship.
Director Biography
Directors Dan Sickles and Antonio Santini first worked together in 2014 when they co-directed the documentary Mala Mala. They teamed again for the short film I Ate the Cosmos for Breakfast, with Sickles directing and Santini producing. Dina will be their third project together.
Sponsored by Propel Insurance, Seattle Met
Director:

Dan Sickles

Principal Cast:

Dina Buno, Scott Levin

Premiere Status:

Seattle

Country:

USA

Year:

2017

Running Time:

101 minutes

Producer:

Antonio Santini, Dan Sickles

Cinematographers:

Adam Uhl

Editors:

Sofia Subercaseaux

Awards:

Sundance Film Festival 2017 (U.S. Grand Jury Prize: Documentary)

Filmography:

Mala Mala (2014);

Language:

English

Format:

DCP

US Distributor:

The Orchard

International Sales:

Submarine Entertainment