Works-in-Progress Documentary Session One: Children of Arbat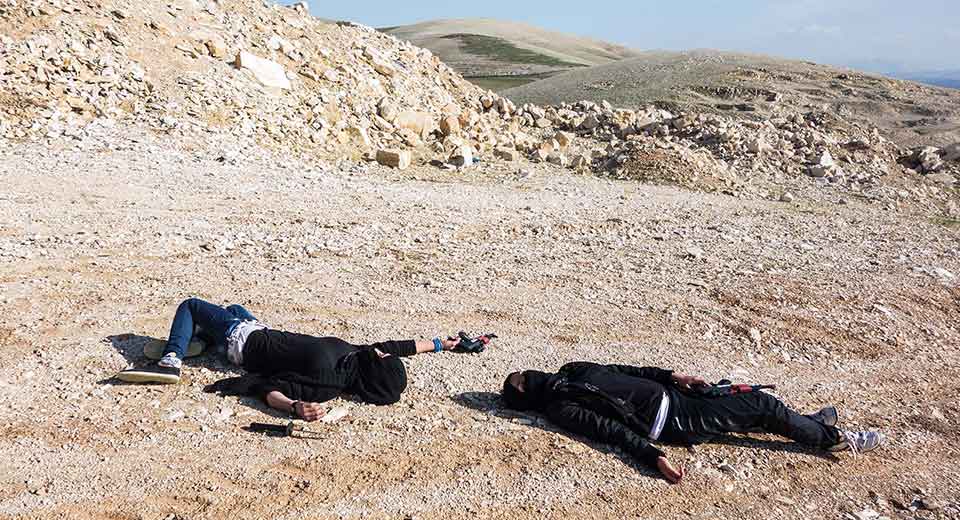 June 8, 2017
Arbat, in the semi-autonomous northern region of Iraqi Kurdistan, has seen a wave of immigration, with an estimated 16,000 displaced locals from inside Iraq and Syria seeking shelter. Since 2014 millions of people have been forced to flee their homes because of the Islamic State. Particularly, the youngest children in the refugee camps all carry vivid memories from the atrocities. A refugee himself, filmmaker Hemen Kurda travels back to his hometown of Slemani, in Iraqi Kurdistan, expecting to use his camera as a tool for the children in the camp to visualize their experiences—recreating their war-related traumas, camera in hand.
This session will also feature the work-in-progress A Good Week for Documentary directed by Cecilia Björk and produced by Plattform Produktion.
Thursday, June 8, 2017
Purchased Tickets
Limited Availability
On Standby
Matinee
Stage of Production
Feature Film Documentary
Debut Feature
Final shooting scheduled for summer 2017
Director Biography
Director Hemen Kurda was born in South Kurdistan (Iraq) in the city of Slemani in 1984, in the middle of the war between Iraq and Iran. At home he practiced gymnastics from 1993. He fled to Sweden in 2002 to seek and create a whole new life and future for himself and his dreams. Currently he is a master's student at the Academy of Fine Arts in Gothenburg, as well as a gymnastics coach for children between 7-14 years old in his own association.
---
About the Production Company
Plattform Produktion, based in Gothenburg, Sweden is one of the most innovative and cutting-edge production companies in Scandinavia. The four co-owners, Ruben Östlund, Axel Danielson, Erik Hemmendorff and Mikel Cee Carlsson, have gained international recognition for producing engaging and auteur-driven films including Ruben Östlund's The Square (Cannes Palm D'Or Winner, 2017) and Force Majeure (2014). Danielson and Van Aertryck collaborate as Directors/Producers within Plattform.
About the Producers
Filmmakers Axel Danielson and Maximilien Van Aertryck collaborate under the banner of Plattform Produktion in Gothenburg, Sweden.
Together, Van Aertryck and Danielson direct and produce both feature length documentaries and short films. Their short films have premiered in the official competitions of Berlin, Cannes, Sundance and Toronto, earning several awards. Their recent short film, "Ten Meter Tower", has been seen by millions through the New York Times' website.
Their films aim to have a critical and humorous approach and are distinguishable through their minimalistic style, as well as theme-based rather than plot-driven narratives. They are the producers of Cecilia Björk's and Hemen Kurda's upcoming debut feature documentaries, A Good Week for Democracy and Children of Arbat.
Director:

Hemen Kurda

Country:

Sweden

Running Time:

150 minutes

Producer:

Axel Danielson, Maximilien Van Aertryck