The Door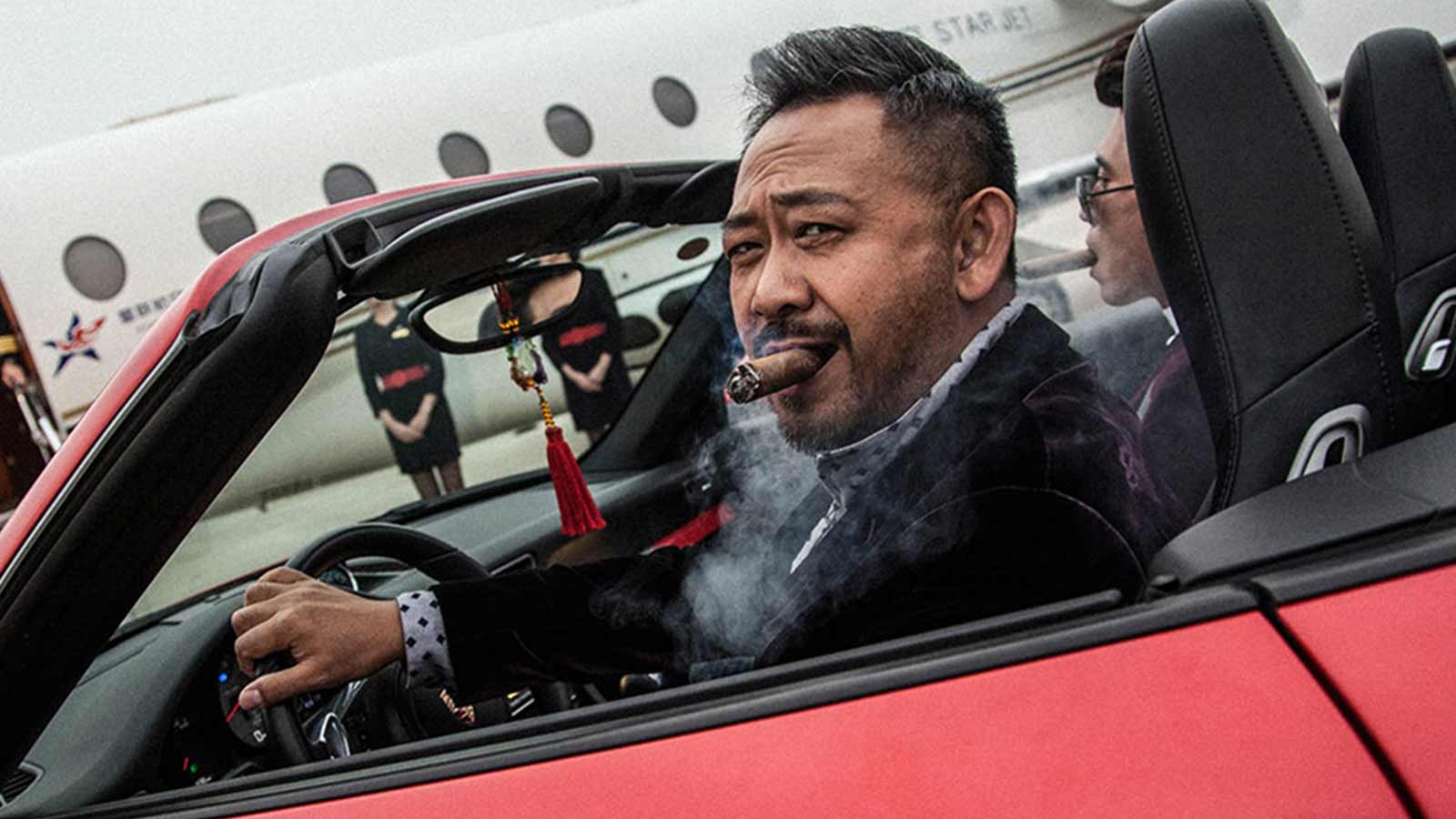 A working-class auto mechanic discovers a magical door to an alternate world in which his life choices made him a wealthy playboy who seemingly has it all. Fantastical comic moments lead to self-reflection as he discovers that cross-dimensional existence has its problems.
Thursday, June 8, 2017
Purchased Tickets
Limited Availability
On Standby
Matinee
Friday, June 9, 2017
Purchased Tickets
Limited Availability
On Standby
Matinee
Picture your life. Through all your trials and tribulations, wins and losses, ups and downs, decisions large and small, one thing is certain: Your life is categorically yours. Now imagine you found a door to a parallel dimension that contained everything you lost, everything you gave up. Would you venture into that new world, or stay put? Tianle has found that door, hidden behind his cabinet, and he wastes no time crossing the threshold. In this new world, he seems to have it all: a college crush-turned-international-celebrity is now his girlfriend, and he's gone from lowly mechanic to respected CEO of a high-class automobile manufacturer, lording over the same people who, one world over, made his life miserable. But perceived perfection comes with a price, discovering that his barren wife in World A now has children in World B…but with someone else. Worse, his emotional support group is in tatters in World B, finding his beloved mother deceased. As Tianle's seemingly flawless new existence crumbles around him, he travels back and forth between the two worlds, each trip causing more disastrous ripples in his newly complicated life. The Door considers the many choices buried in everyone's heart and encourages us to tackle them head-on.
Director Biography
Chinese director Liang Dong makes his debut with the film The Door, using this time-travel fantasy to unveil his creative caliber in filmmaking.
Sponsored by WASA North America Group, Hainan Airlines, Beijing Film Academy
Original Language Title:

Wan Mei You Duo Mei

Director:

Liang Dong

Principal Cast:

Jiang Wu, Jiang Qingin, Zhu Xu, Fu Ying, Li Naiwen

Premiere Status:

North America

Country:

China

Year:

2017

Running Time:

111 min. (incl. 7 min. short film)

Producer:

Shuo Shen, Sun Wei

Screenplay:

Liang Dong

Cinematographers:

Xie Zheng Yu

Editors:

Liang Dong

Music:

Dong Dongdong

Filmography:

Debut Feature Film

Language:

Chinese

Has Subtitles:

Yes

Format:

DCP