Farinelli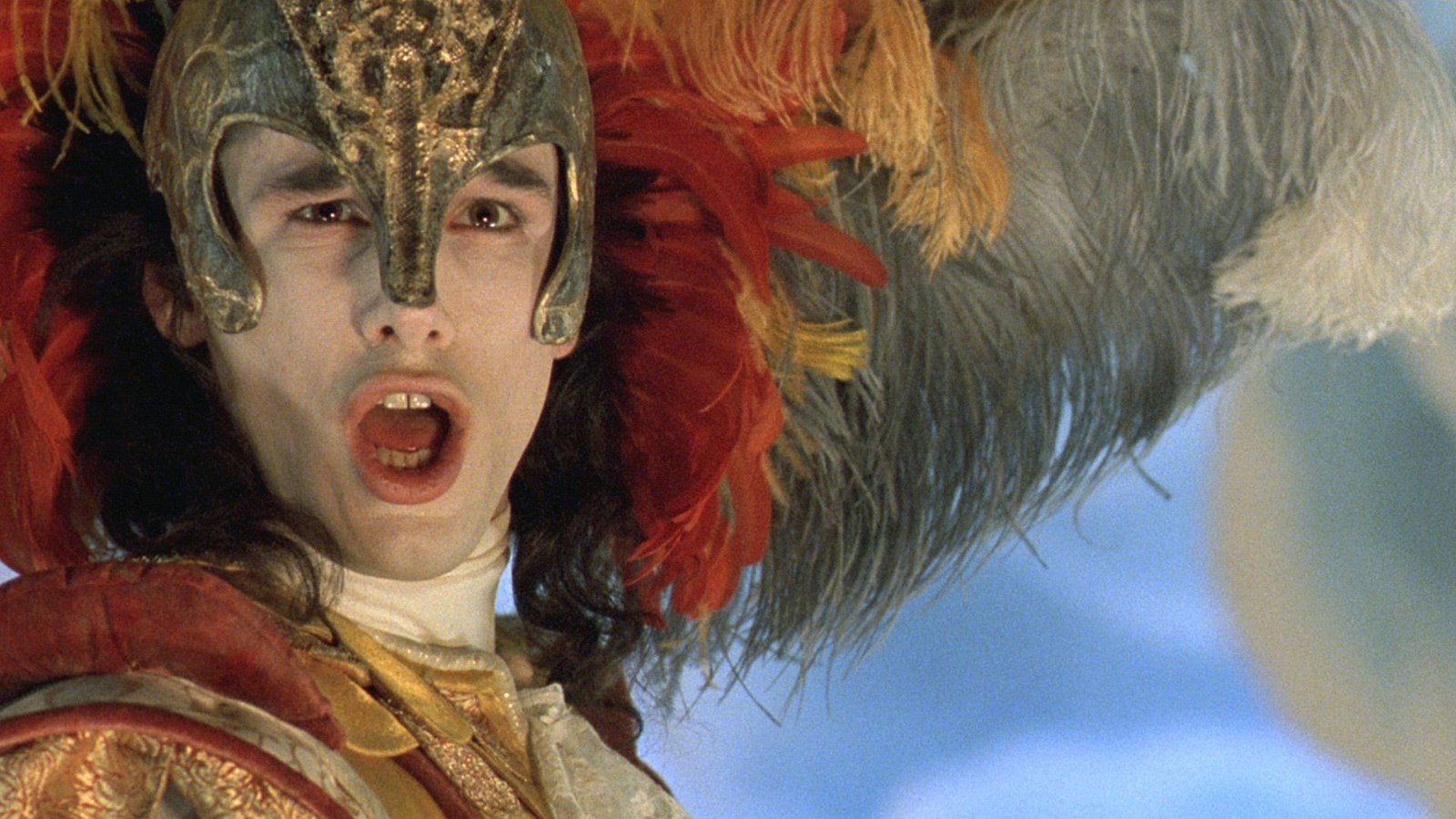 The first musical performers to attract manic adulation—the first rock stars, really—were castrati, who paid a very high price for their operatic wealth and fame. The greatest of them all is the subject of this opulent and fanciful biopic.
"Artistry abounds in every aspect of the film, which is as bravura in its acting as in its production design and as glorious as its music."—Los Angeles Times
The first musicians to gain international fame strictly as performers—the first rock stars, in a sense—were castrati: Promising prepubescent singers underwent an operation that prevented their voices from deepening though they still developed the lung capacity and vocal carrying power of adult men. Back in the 18th century, when opera was Europe's main mass-culture art form, the best of them earned unbelievable adulation and wealth, and the greatest of all was Carlo Broschi (1705-82), who took the stage name Farinelli. Gerard Corbiau's opulent period piece sets up a sort of Mozart/Salieri dynamic between the singer (Stefano Dionisi) and his composer brother Riccardo (Enrico Lo Verso): one touched by God with inexplicable gifts, the other industrious but denied genius and consequently embittered. Jeroen Krabbe plays a scheming, high-strung Handel—yes, the composer of the Christmas classic "Messiah," who earlier in his career wrote Italian operas by the dozens. There's also plenty of sex (since accidental issue was never an issue, castrati tended to be very popular among women as lovers). The camp quotient is high, the acting lushly overheated, and the baroque opera arias delicious (the voices of soprano Ewa Malas-Godleska and countertenor Derek Lee Ragin were electronically morphed together to create the superhuman voice Dionisi lip-syncs to).
Director Biography
Director Gérard Corbiau was born in Brussels in 1941. He is primarily known for his costume dramas about music. After training at the Brussels Institute of Broadcasting Arts (IAD), he began his career in 1968 as a director for Belgian Radio-Television. Since then, he has directed more than 50 films.
Sponsored by Aegis Living, Alliance Française de Seattle, French American School of Puget Sound, Seattle - Nantes Sister City Association
Director:

Gerard Corbiau

Principal Cast:

Stefano Dionisi, Enrico Lo Verso, Elsa Zylberstein, Jeroen Krabbe, Caroline Cellier

Country:

France, Italy, Belgium

Year:

1994

Running Time:

111 minutes

Producer:

Vera Belmont

Screenplay:

Andree Corbiau, Gerard Corbiau

Cinematographers:

Walther van den Ende

Editors:

Joelle Hache

Website:

Official Film Website

Filmography:

Abdel Rahman El Bacha: Un Piano entre Orient et Occident (2015, Doc.); The King is Dancing (2000); Versailles, le visite (1999, Doc.); L'annee de l'eveil (1991); The Music Teacher (1988)

Language:

Italian, French

Has Subtitles:

Yes

Format:

DCP

US Distributor:

Film Movement