Father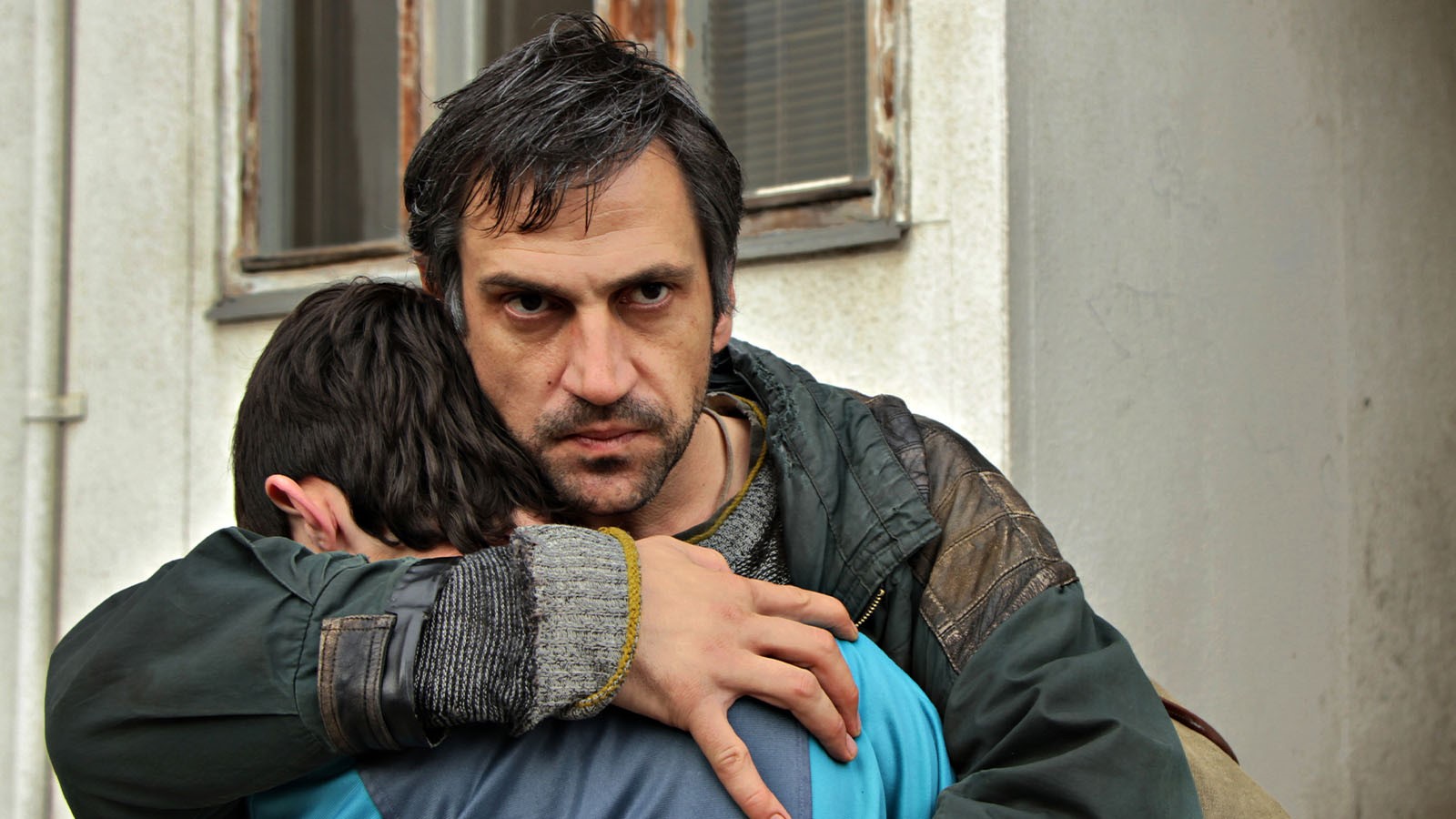 April 8 - 18, 2021
After a fiery protest over missing wages, social services take away the children of a small factory town day laborer. Now, he must set off on foot on a harrowing cross-country journey to Belgrade to file an appeal and restore his family.
PRERECORDED Q&A
Screening features a prerecorded Q&A with Srdan Golubović (director).
Nikola (Bosnian actor Goran Bogdan) is a day laborer from a small factory town. But since ever since the factory closed, the owners have yet to come forward with the promised two years' back pay, leaving the locals to struggle and survive; something has to give. When it does, Nikola must act fast, as his children have been taken away by Social Services. With no money at his disposal, he leaves on foot for Belgrade, two hundred miles away, to appeal to a government ministry. Traveling over bad roads and some hauntingly beautiful Serbian landscapes, he deals with kind people and those who are not to be trusted. Father is a stark and seriously moving drama about economic depression, injustice, and inequality, which begs the question: Is it a crime to raise children and be poor? In this social realist drama, one person and their actions make all the difference in an unempathetic world. Director Srdan Golubović (Circles) based his film on a story from social media, creating a narrative about a man who does not have the luxury to ponder ethical questions but hopes for justice and shows just how much he cares.
Director Biography
Srdan Golubović is a Serbian filmmaker, and the son of film director Predrag Golubović. His first feature film Absolute 100 (2001) made the festival circuit, winning 10 international and 19 domestic awards. His second film, the psychological thriller Klopka (2007), won 21 international awards and was shortlisted for the Best Foreign Language Film category at the Oscars. His film Circles (2013) was selected as the Serbian entry for the Best Foreign Language Film at the 86th Academy Awards. Golubović founded the production company Baš Celik, where he works with a team of young film artists to produce commercials, marketing campaigns, and music videos for established local artists. He currently lives in Belgrade, where he is an assistant professor of Film Directing at The Faculty of Dramatic Arts.
Original Language Title:

Otac

Director:

Srdan Golubović

Principal Cast:

Goran Bogdan, Boris Isaković, Nada Šargin, Milica Janevski, Muharem Hamzić

Premiere Status:

Seattle

Country:

Serbia, France, Germany, Croatia, Slovenia, Bosnia and Herzegovina

Year:

2020

Running Time:

120 minutes

Producer:

Jelena Mitrović, Čedomir Kolar, Alexander Ris, Marc Baschet, Danis Tanović

Screenplay:

Srdan Golubović, Ognjen Svilicić

Cinematographers:

Aleksandar Ilić

Editors:

Petar Marković

Website:

Official Film Website

Awards:

Berlin Film Festival 2020 (Panorama Audience Award, Best Feature), Calgary International Film Festival 2020 (Best International Feature), MInsk International Film Festival 2020 (Best Actor), Trieste Film Festival 2020 (Audience Award), Official Oscar Submisson 2021 (Best International Film)

Filmography:

Circles (2013); The Trap (2007); Absolute 100 (2001)

Language:

Serbian

Has Subtitles:

Yes

International Sales:

The Match Factory GmbH