Filmmaker Round Table: June 3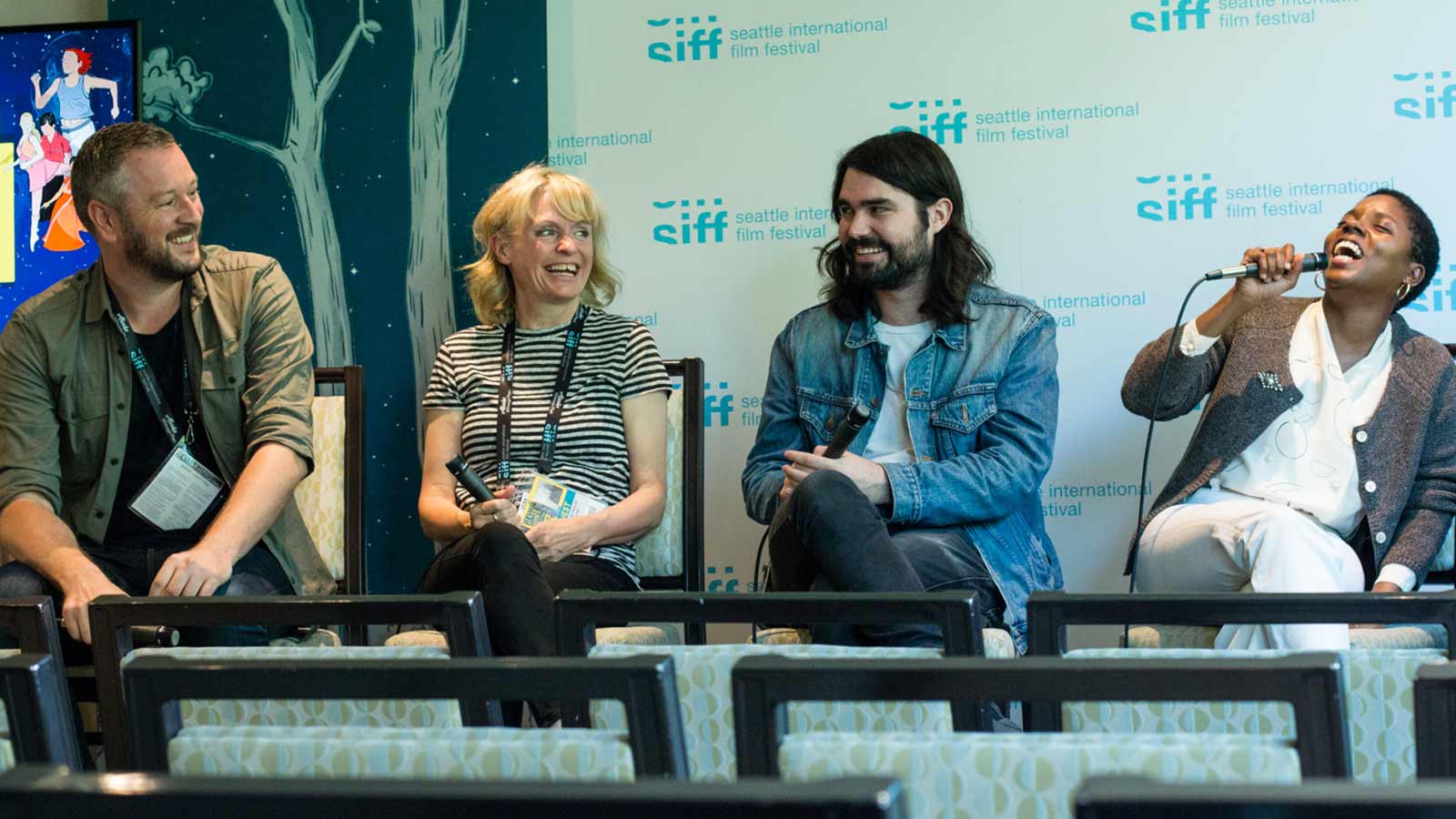 June 3, 2017
Filmmakers Pacho Velez (The Reagan Show), Bob Byington (Infinity Baby), and Jonathan Cianfrani (Fermented) join KCTS 9's Jeremy Cropf for an exploration of their craft.
Saturday, June 3, 2017
Purchased Tickets
Limited Availability
On Standby
Matinee
Pacho Velez has served as an assistant professor at several Ivy League institutions, and in 2015 was awarded a Princeton Arts Fellowship. Sierra Pettengill's feature documentary debut, The Town Hall (2013), was nominated for SIFF's Documentary Award.
Bob Byington is an American film director, screenwriter and actor living in Austin, Texas. He is most noted for his films RSO (Registered Sex Offender) (2008) and Harmony and Me (2009). His 2012 film, Somebody Up There Likes Me, won The Special Jury Prize at the 2012 Locarno Film Festival.
Jonathan Cianfrani is a director, producer, and editor on the EMMY® and James Beard Award-winning "The Mind of a Chef" (PBS). For the last five years he has documented chefs around the world, constantly seeking out new ways to connect them share their culinary passion to a food-loving audience. Fermented is his first documentary feature.