Filmmaker Round Table: May 20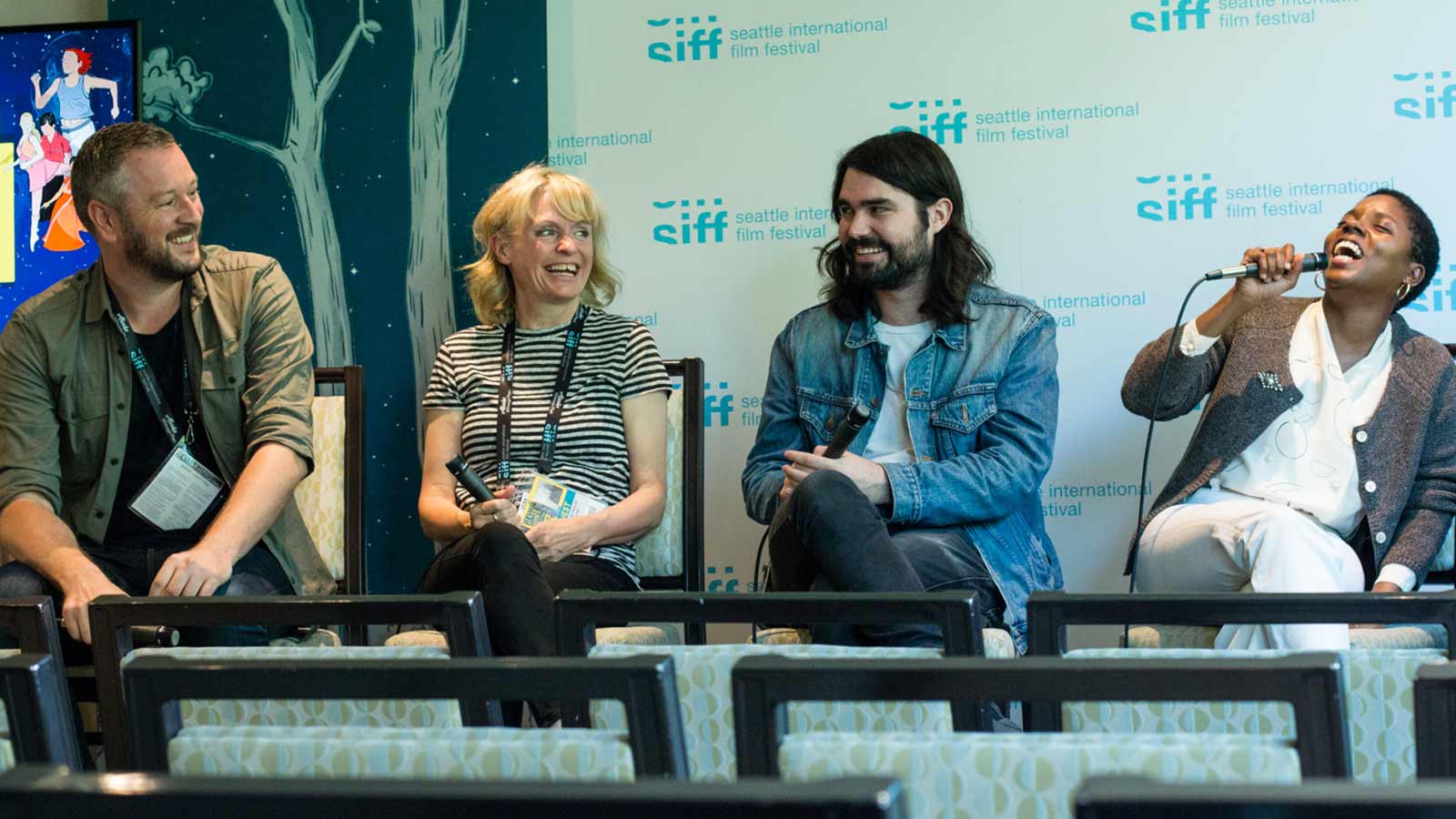 May 20, 2017
Filmmakers Janicza Bravo (Lemon), Jason James (Entanglement), Emer Reynolds (The Farthest), and Austin Peters (Give Me Future) join KCTS 9's Jeremy Cropf for an exploration of their craft.
Saturday, May 20, 2017
Purchased Tickets
Limited Availability
On Standby
Matinee
Janicza Bravo is a writer/director based in Los Angeles. She was raised on an army base in Panama City, Panama. She studied theatre design and directing at NYU, and has mounted plays in the States and abroad. Her foray into film began five years ago. Bravo's work has screened at AFI Fest, Brooklyn Academy of Music, Carnegie Hall, Sundance Film Festival, SXSW, and Tribeca Film Festival. Filmmaker magazine named her as one to watch.
Jason James has served mostly as producer in his career, working on films like Mountain Men (2014) and The Steps (2015). He shifted into directing short films in 2004, with "The Burning Feeling" (2013) his first feature-length directing and writing credit. He acts as both producer and director for Entanglement (2016).
Emer Reynolds is an Emmy nominated multi-award winning director. Emer directed Here Was Cuba; a documentary on the Cuban Missile Crisis described by the Hollywood Reporter as "a real-life end-of- the-world- thriller."
Austin Peters made his directorial debut in 2012 with the television movie Haim Forever about the music group Haim. Give Me Future: Major Lazer in Cuba is his feature-length documentary film debut.