Filmmaker Round Table: May 27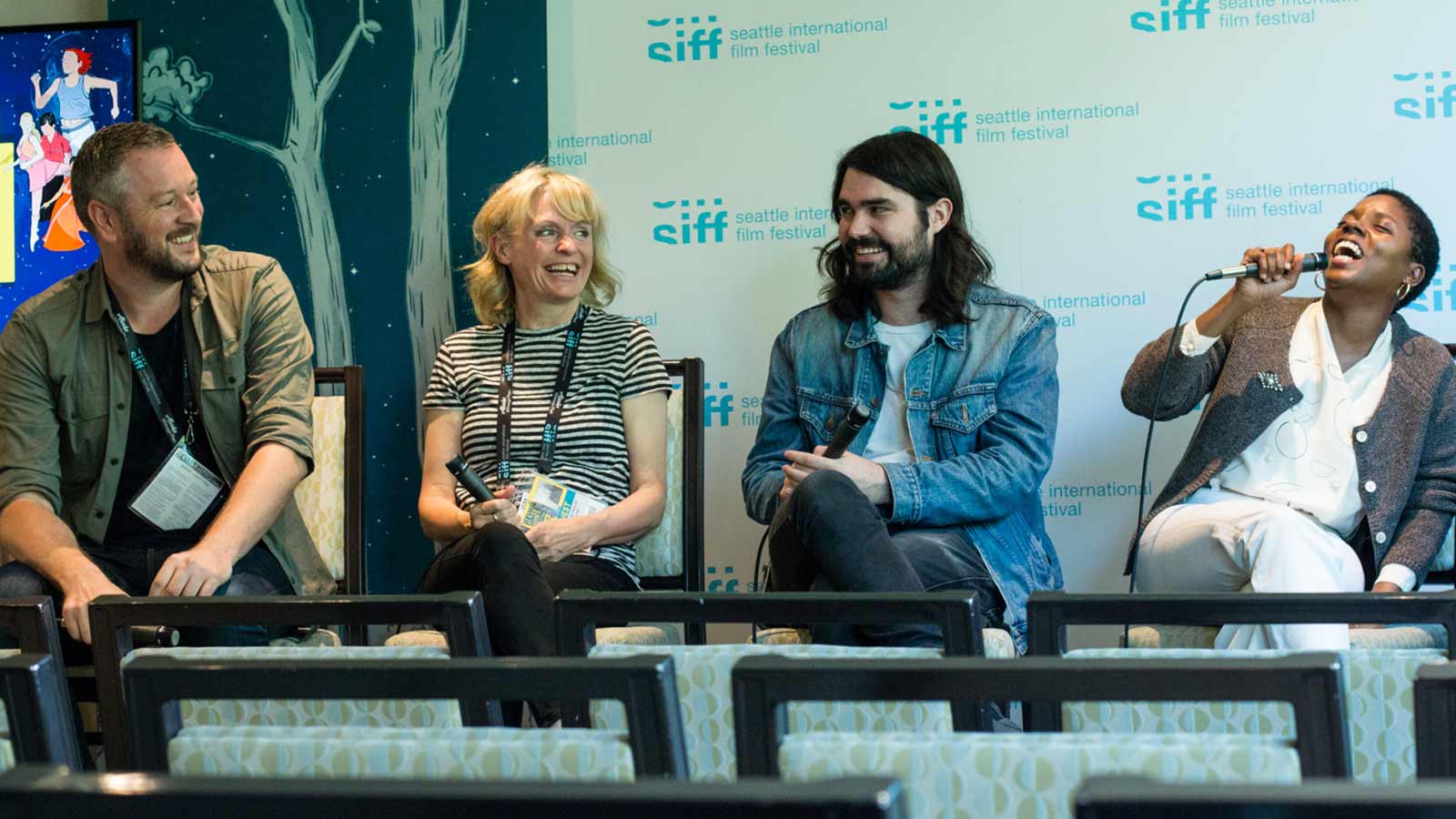 May 27, 2017
Filmmakers Jeff Baena (The Little Hours), Jairus McLeary (The Work), Matthew Heineman (City of Ghosts), Christopher Schaap (Prom King, 2010), and Kate Brooks (The Last Animals) join KCTS 9's Jeremy Cropf for an exploration of their craft.
Saturday, May 27, 2017
Purchased Tickets
Limited Availability
On Standby
Matinee
Filmmakers Jairus McLeary and Gethin Aldous collaboratively directed The Work, a film that won the Grand Jury Award for Documentary Feature at SXSW. While McLeary has worked in film before, serving as a production assistant and assistant director, this is her first director credit. Aldous is known for directing the documentary Renzo Gracie: Legacy.
Christopher Schaap is a film graduate from Seattle University. In 2015, a stop-motion short that he produced and co-wrote, "Out of Print", won the Audience Choice Award at NFFTY.
As a photojournalist, Kate Brooks has depicted war, strife, and human-rights violations across the globe for over a decade. She makes her directorial debut with the documentary The Last Animals.
American director and filmmaker Matthew Heineman directed his first documentary short, "Overcoming the Storm", in 2006. He has been focusing on documentaries on a variety of subjects since then, with 2015's Cartel Land nominated at the 88th Annual Academy Awards for Best Documentary Feature.
Jeff Baena is a writer and director currently living in Los Angeles. He grew up in Miami, Florida, and studied film production at NYU's Tisch School of the Arts. Baena co-wrote Fox Searchlight's I Heart Huckabees with David O. Russell. His directorial debut, Life After Beth, premiered in the U.S. Dramatic Competition at the 2014 Sundance Film Festival. Baena's second feature, Joshy, premiered in the same competition in 2016. His new film The Little Hours is screening at SIFF 2017 and stars Alison Brie, Dave Franco, Kate Micucci, Aubrey Plaza, John C. Reilly, Molly Shannon, Fred Armisen, Nick Offerman.