Finlandia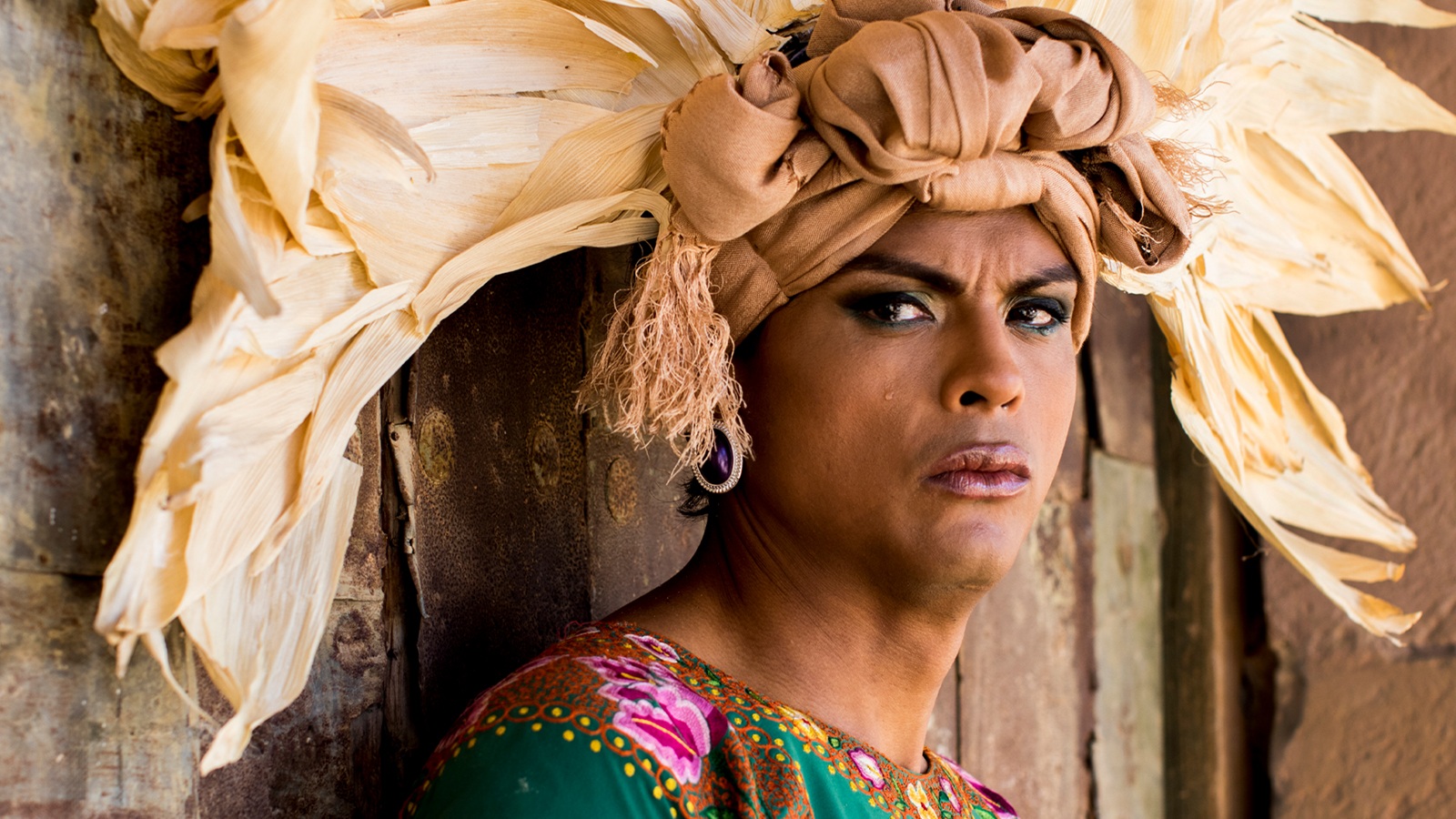 April 14 - 24, 2022
When a Spanish fashion designer arrives in Oaxaca to steal clothing traditions for the European market, she quickly falls in with the colorful two-spirited Muxe community, leading to a powerful reckoning in this emotionally rich, visually stunning tapestry.
Director and producer Horacio Gomez Alcala, producer Aitor Echevarria, and actor Said Garcia Solis scheduled to attend.
STREAMING TICKETS
"Horacio Alcalá's Finlandia is a sumptuous, multifaceted drama filled with life, love, and despair; a glorious explosion of creativity and cultural insight." – Chad Armstrong (The Queer Review)
Convinced that "ethnic clothes are in vogue," ruthless fashion designer Lorena (Raquel Menor Rodriguez) sends underling Marta (Andrea Guasch) out of the fast, glossy world of Spain's fashion markets and into the lush, culturally rich hills of Oaxaca to appropriate local clothing traditions, with an eye on making indigenous fashion chic among the European jet set. But when Marta begins perusing local markets for patterns and fabrics, she unexpectedly finds herself welcomed in by members of the local Muxe community, third-gender members of the Zapotec people: Andres (Cuauhtli Jiménez), burdened by daily battles with her drunken lout of a father; altar boy Mariano (Érick Israel Consuelo), who's torn by his mother's desire for him to join the priesthood yet who finds comfort among the Muxe; and master seamstress and deeply lovelorn Delirio (Noé Hernández, Son of Monarchs, Miss Bala), whose prayers to be loved by her mysterious Finnish pen-pal hide a devastating secret, and who quietly senses that something is amiss with their European visitor. Yet as Marta's connection to the Muxe deepens, her crisis of conscience grows, leading to a powerful reckoning as Pachamama prepares to vent her wrath and each comes face-to-face with who she was meant to be in this emotionally rich, visually stunning tapestry from director Horacio Alcalà, co-written with Jesus Caballero.
Director:

Horacio Alcalà

Principal Cast:

Noé Hernández, Cuauhtli Jiménez, Raquel Menor

Premiere Status:

Seattle

Country:

Spain, Mexico

Year:

2021

Running Time:

92 min

Producer:

Aitor Echevarria

Screenplay:

Horacio Alcalá

Cinematographers:

David Palacios

Editors:

Nacho Ruiz Capillas

Music:

Esteban Testolini

Website:

Official Film Website

Filmography:

My Kingdom Come (2019), African Voices Against Corruption (2014), Grazing the Sky (2013)

Language:

Spanish, Zapotec

Has Subtitles:

Yes

Format:

DCP

International Sales:

Coccinelle Films