Flux Gourmet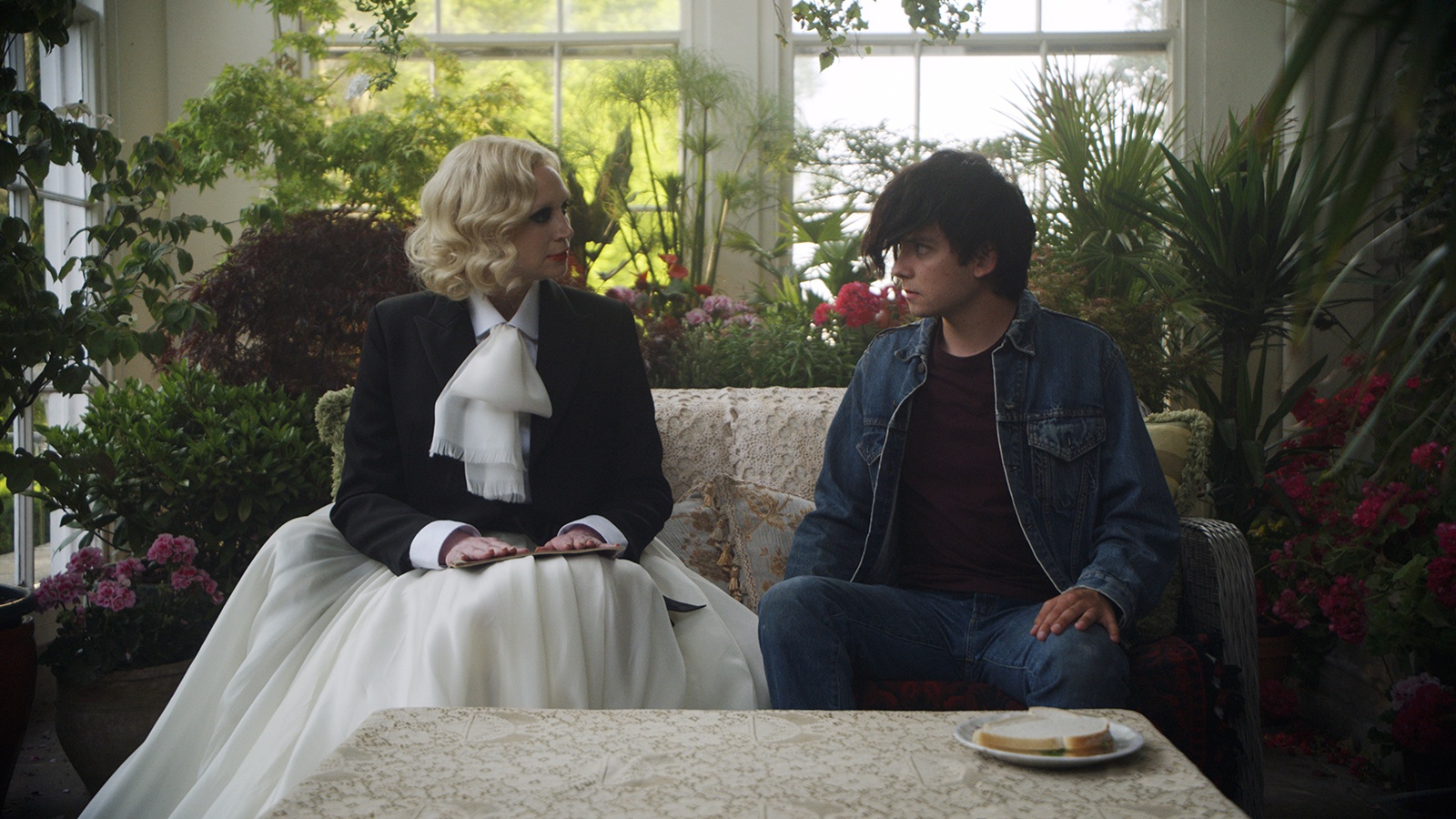 April 18 - 21, 2022
Peter Strickland (In Fabric, The Duke of Burgundy) is back at SIFF with this delectably vulgar provocation, starring Gwendoline Christie and Asa Butterfield, about an institution-based arts collective devoted to culinary and alimentary performance.

"In Peter Strickland's hands, you should always expect the unexpected." – Lou Thomas (Time Out)
Nobody has ever accused British writer/director Peter Strickland of normality. His immaculate, chimerical films take inspiration from vintage giallo and European softcore films but are defiantly his own; simply describing his films' plots—a haunted dress (In Fabric), a sound engineer going mad (Berberian Sound Studio), a sadomasochistic erotic drama about lepidopterology (The Duke of Burgundy)—doesn't quite capture what makes him such an alluring filmmaker. With that, Strickland returns to SIFF with a delectably vulgar provocation that is bound to make you say "…What the fuck?" An English country manor houses the Sonic Catering Institute, which hosts residencies for arts collectives devoted to culinary and alimentary performance. So exclusive is this organization that those rejected from workshopping their art make frequent, threatening phone calls and angrily throw terrapins through the Institute's windows. Not that much fazes this group; the "sonic cooking" shows—which combine music, kitchen equipment, and some things that are left best discovered while watching the film—are a sight and sound to behold, and the group of intellectual elitists that attend regularly throw post-performance orgies. Told from the point of view of one of the Institute's employees, the dossierge Stones (Makis Papadimitriou), Flux Gourmet covers one month of time, during which the Institute experiences power struggles, artistic vendettas, and gastrointestinal disorders. Also starring Gwendoline Christie ("Game of Thrones") as the institute's director and Asa Butterfield ("Sex Education") as a member of a shock-rock trio, this is a fashionable, gag-worthy, consistently hilarious, and truly weird sendup of the art scene.
Director:

Peter Strickland

Principal Cast:

Asa Butterfield, Gwendoline Christie, Ariane Labed, Fatma Mohamed

Premiere Status:

North American

Country:

United Kingdom, USA, Hungary

Year:

2022

Running Time:

111 min

Producer:

Serena Armitage, Pietro Greppi

Screenplay:

Peter Strickland

Cinematographers:

Tim Sidell

Editors:

Mátyás Fekete

Website:

Official Film Website

Filmography:

In Fabric (2018), The Duke of Burgundy (2014), Berberian Sound Studio (2012), Katalin Varga (2009)

Language:

English, Greek

Has Subtitles:

Yes

Format:

DCP

US Distributor:

IFC Films

International Sales:

Bankside Films