For My Father's Kingdom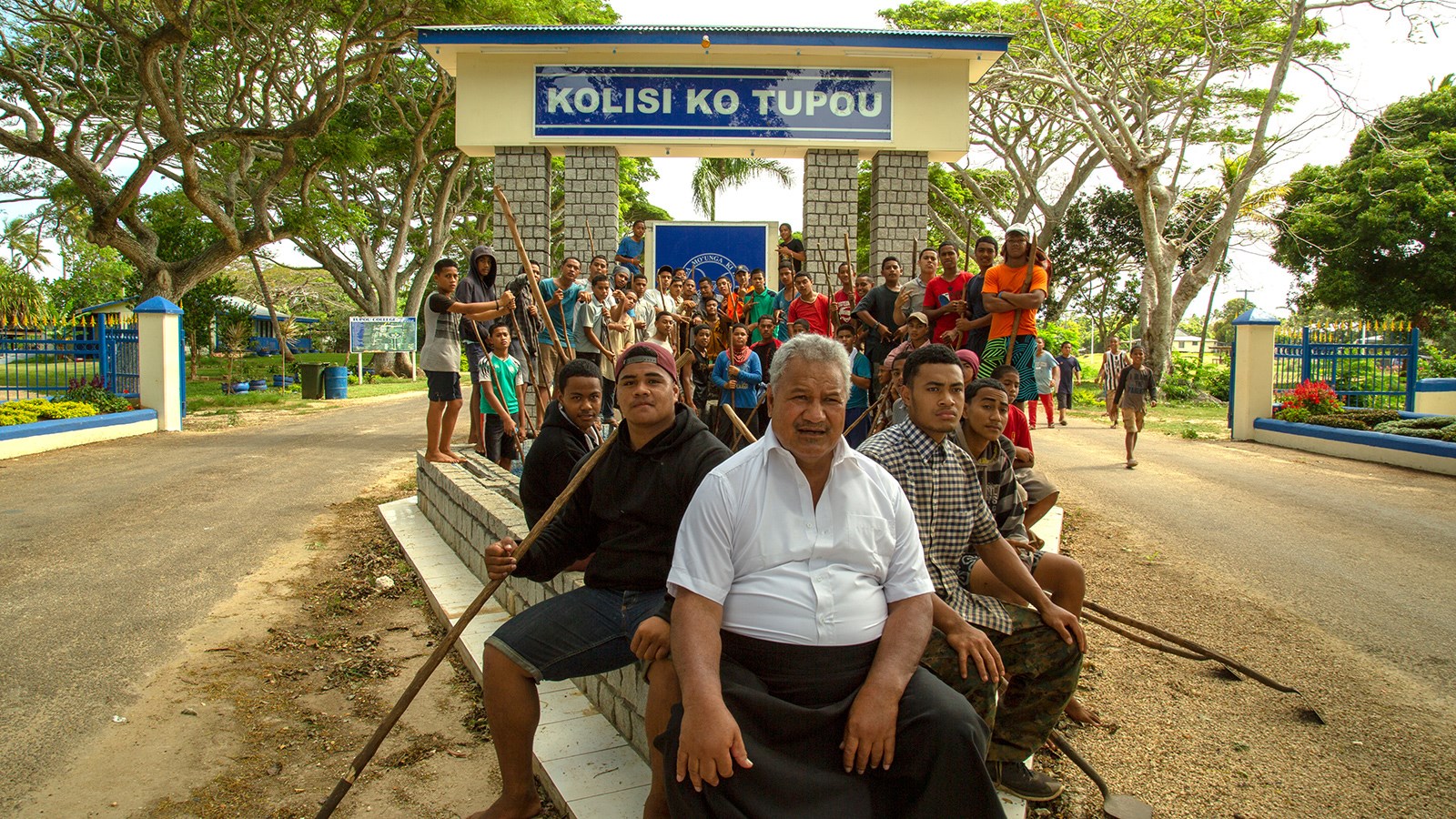 Though director Vea Mafile'o's father now lives in New Zealand, he still tithes every cent possible to his church on his home island of Tonga. She created this documentary portrait to try to understand his motivations and her roots.
For many native cultures, the bond of family is the strongest thing in nature. However, on the South Pacific island kingdom of Tonga, the church may have an equally strong grasp on the people. In this deeply personal documentary by New Zealand artist Vea Mafile'o, of Tongan and Scottish descent, she investigates why her father, Saia Mafile'o, who left Tonga decades ago for New Zealand, still insists on giving nearly everything he earns to the Tongan church. Now in his 70s, Saia lives with Vea, who, along with her brother, Robert, struggles to manage their father's finances, since nearly every pension check is sent directly to the church. By letting her camera capture much of the Mafile'o family dynamic, Vea lays bare the strain these money problems have placed on their bewildered relatives. Only when the family returns to Tonga for the 150th anniversary of Saia's school do they begin to understand the inherent sense of community firmly rooted in Tongan culture and the compulsion to donate whatever possible to the greater good. In the end, the film illustrates the intense and mysterious gravitational pull that heritage can exert on a family, and how that shared connection can help heal old wounds.

Director Biography
Raised in Tonga and New Zealand, Vea Mafile'o is a visual artist and documentarian who received a graduate degree in fine art from the University of Auckland in 2007 and, working variously as an art director, camera operator, producer, writer, and director, often explores issues of Tongan identity and culture in her art. With a world premiere at the 2019 Berlin International Film Festival, For My Father's Kingdom (2019) is Mafile'o's feature-length debut. Born in New Zealand, Jeremiah Tauamiti is a Samoan writer, director, and actor, whose work has involved television (including direction for TVNZ, TV3, Maori TV, and the New Zealand government) and short films. His short film 'Aho'eitu (2015), co-directed with Vea Mafile'o, received 2015's Pasifika Film Fest Breakthrough Award. Like Vea Mafile'o, For My Father's Kingdom (2019) is Tauamiti's first feature film as a director and writer.
Sponsored by Tulalip Tribes Charitable Fund
Director:

Vea Mafile'o, Jeremiah Tauamiti

Premiere Status:

North American Premiere

Country:

New Zealand

Year:

2019

Running Time:

88 minutes

Producer:

Sandra Kailahi

Screenplay:

Vea Mafile'o, Jeremiah Tauamiti

Cinematographers:

Jeremiah Tauamiti

Editors:

Margot Francis

Music:

David Long, Briar Pratstiti

Website:

Official Film Website

Filmography:

Debut Feature Film

Language:

English, Tongan

Has Subtitles:

Yes

Format:

DCP

International Sales:

New Zealand Film Commission
Packaged Films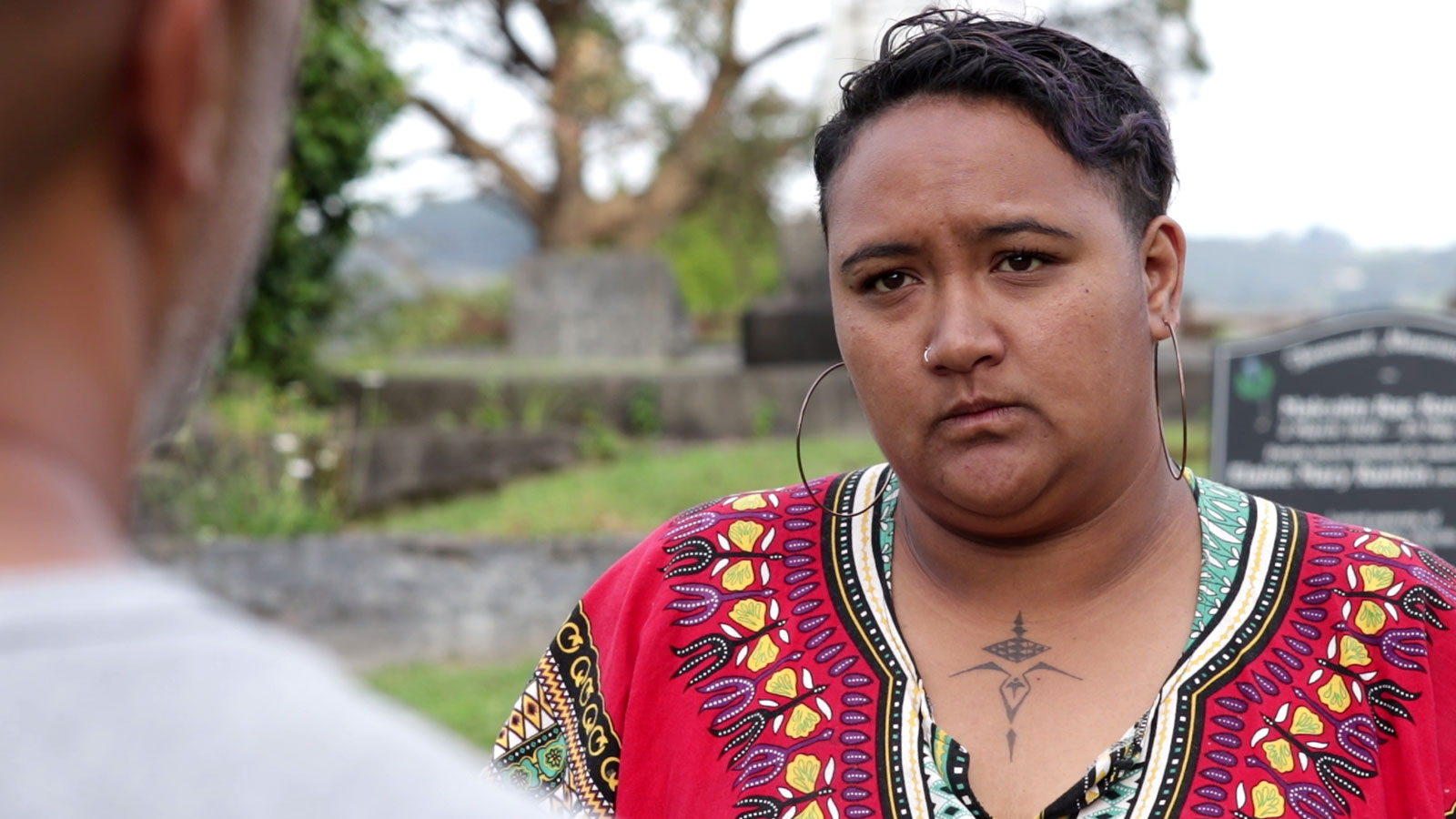 New Zealand | 2018 | 8 minutes | Amberly Jo Aumua, Courtney Montour, Jesse Littlebird
A Samoan man grapples to come to terms with his mother's death and her burial wishes.