For Sama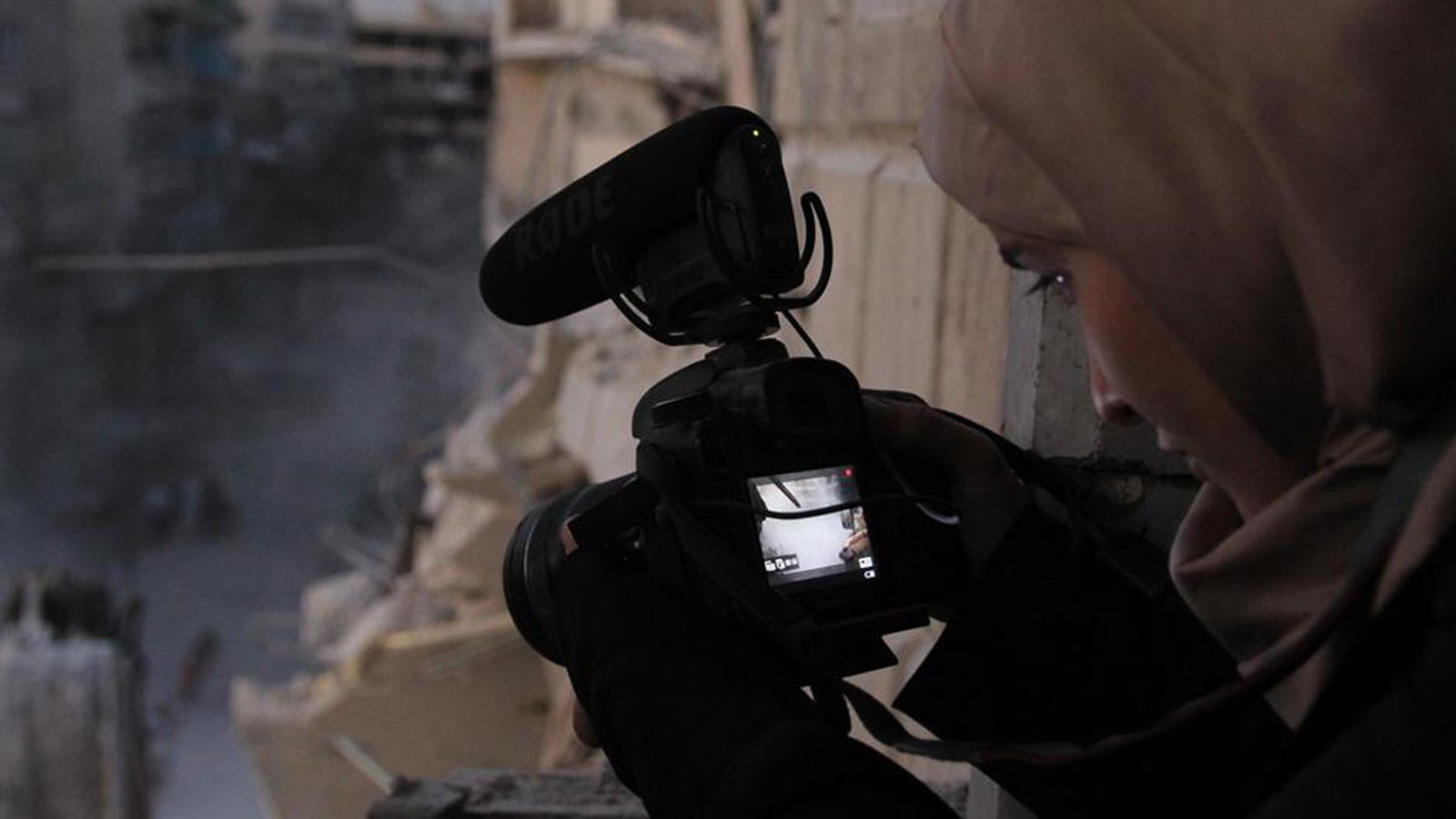 With an unflinching camera, Waad al-Kateab documented the brutal bombing destruction of Aleppo, Syria, as she and her doctor husband, braving the chaos of Aleppo's last standing hospital, lived it.
"A harrowing first-person account of love and war."—The Hollywood Reporter
Winner of both the Audience Award and Grand Jury Award for Documentary at the 2019 SXSW Film Festival, For Sama stands as both a harrowing witness to the Syrian tragedy as it unfolded in Aleppo and a touching love letter from a mother to her young child. While the bombs are falling across her city, director Waad al-Kateab films her first-person diaristic letter to her recently born daughter Sama, uncertain she will survive long enough for Sama to know her mother outside of the videos she shoots. Unsparing in its details and unflinching in what it captures, al-Kateab's work reveals the brutal impact of Syrian dictator Bashar al-Assad's civil war, relaying its impact in palpably humanistic terms. Both in the home they share and at the hospital where Waad's husband labors as a direct responder to those affected by the daily violence, al-Kateab's camera captures the human cost of life under perpetual conflict more directly and powerfully than perhaps any other film since Five Broken Cameras. To quote Jordan Mintzer of The Hollywood Reporter, "The result is a series of deeply powerful images showing the human casualties of a war that most of us witnessed from our TV sets or computer screens."
Director Biography
Waad Al-Kateab is a documentary filmmaker who became a citizen journalist in 2011, after protests broke out across Syria against the Assad regime. In 2016, she began?documenting the Syrian conflict in a series of films titled "Inside Aleppo." These news reports received almost half-a-billion views online, and won 24 awards, including the 2016 International Emmy for breaking news coverage. She and her family were eventually evacuated from Aleppo in 2016. For Sama is her first feature film. Edward Watts is an Emmy award-winning, BAFTA-nominated filmmaker who has directed over 20 narrative and documentary films that illuminate the resilience of the human spirit despite harrowing circumstances.
Sponsored by Comcast
Director:

Waad al-Kateab, Edward Watts

Principal Cast:

Waad al-Kateab

Country:

United Kingdom

Year:

2019

Running Time:

94 minutes

Producer:

Waad al-Kateab

Cinematographers:

Waad al-Kateab

Editors:

Simon McMahon, Chloe Lambourne

Music:

Nainita Desai

Website:

Official Film Website

Awards:

SXSW 2019 (Grand Jury Prize, Audience Award), Cannes 2019 (Golden Eye Documentary Prize)

Filmography:

Debut Feature Film

Language:

Arabic

Has Subtitles:

Yes

Format:

DCP

US Distributor:

PBS Theatrical