The Force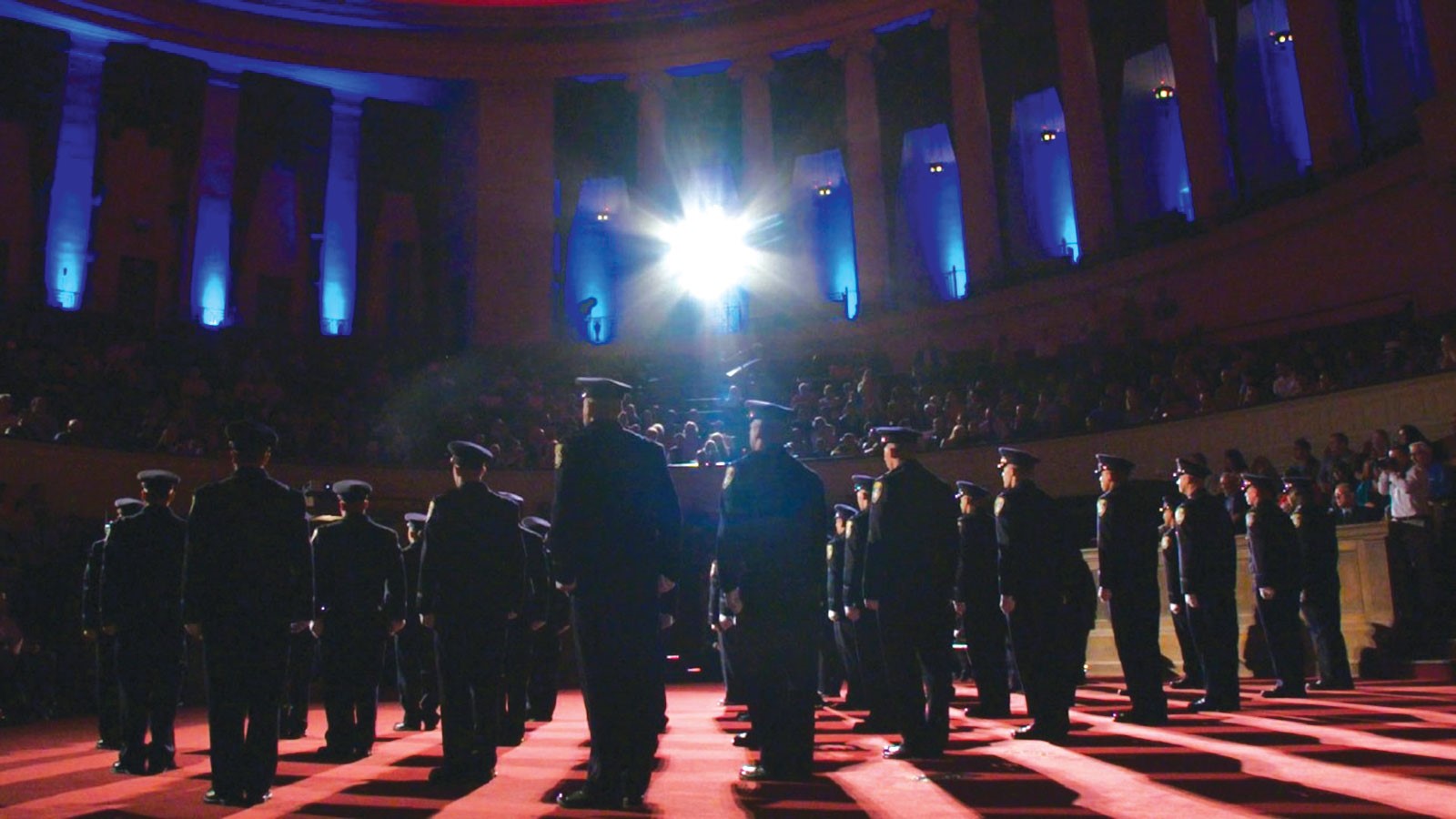 Director Peter Nicks won the Best Director prize at the Sundance Film Festival for this verite journey inside the struggling Oakland Police Department as they work toward reform, revealing the dilemmas and tensions in play even before the department is hit with an explosive scandal.
Saturday, May 20, 2017
Purchased Tickets
Limited Availability
On Standby
Matinee
Sunday, May 21, 2017
Purchased Tickets
Limited Availability
On Standby
Matinee
Considered one of the most dangerous cities in the U.S. per capita, Oakland and its police force have been placed under federal oversight since 2002 in response to a string of misconduct cases. In this film, director Peter Nicks captures the voices of local residents and activists who still have issues with the department that turned a blind eye to four veteran officers dubbed the "Oakland Riders," who allegedly planted evidence and kidnapped their own citizens. Shot in a crucial time period (2014-2016), the film overlaps with the Black Lives Matter movement and a nationwide public scrutiny of police brutality. Nicks simultaneously lends the audience an internal perspective of the Oakland Police Department through Chief Sean Whent, a man with a noble goal to cut police shootings and violence. The implementation of body-worn cameras and community seminars from African American community liaisons reinforce the chief's ideology to serve the community in the best way the department can. But when a sex scandal erupts involving fourteen Oakland officers and an underage girl, Whent considers resignation. In his refusal to draw a conclusion, Nicks leaves the audience pondering what force is to blame.
Director Biography
Filmmaker Peter Nicks has been working steadily as a television producer since the early 2000s. He gained prominence as a director in 2012 with the documentary The Waiting Room.
Sponsored by Lawrence Lofts
Director:

Pete Nicks

Premiere Status:

Seattle

Country:

USA

Year:

2017

Running Time:

92 minutes

Producer:

Linda Davis, Lawrence Lerew, Peter Nicks

Screenplay:

Linda Davis, Lawrence Lerew, Peter Nicks

Awards:

Sundance Film Festival 2017 (Directing Award: U.S. Documentary)

Filmography:

The Waiting Room (2012)

Language:

English

Format:

DCP

US Distributor:

Kino Lorber

International Sales:

Cinetic Media