Frances Ferguson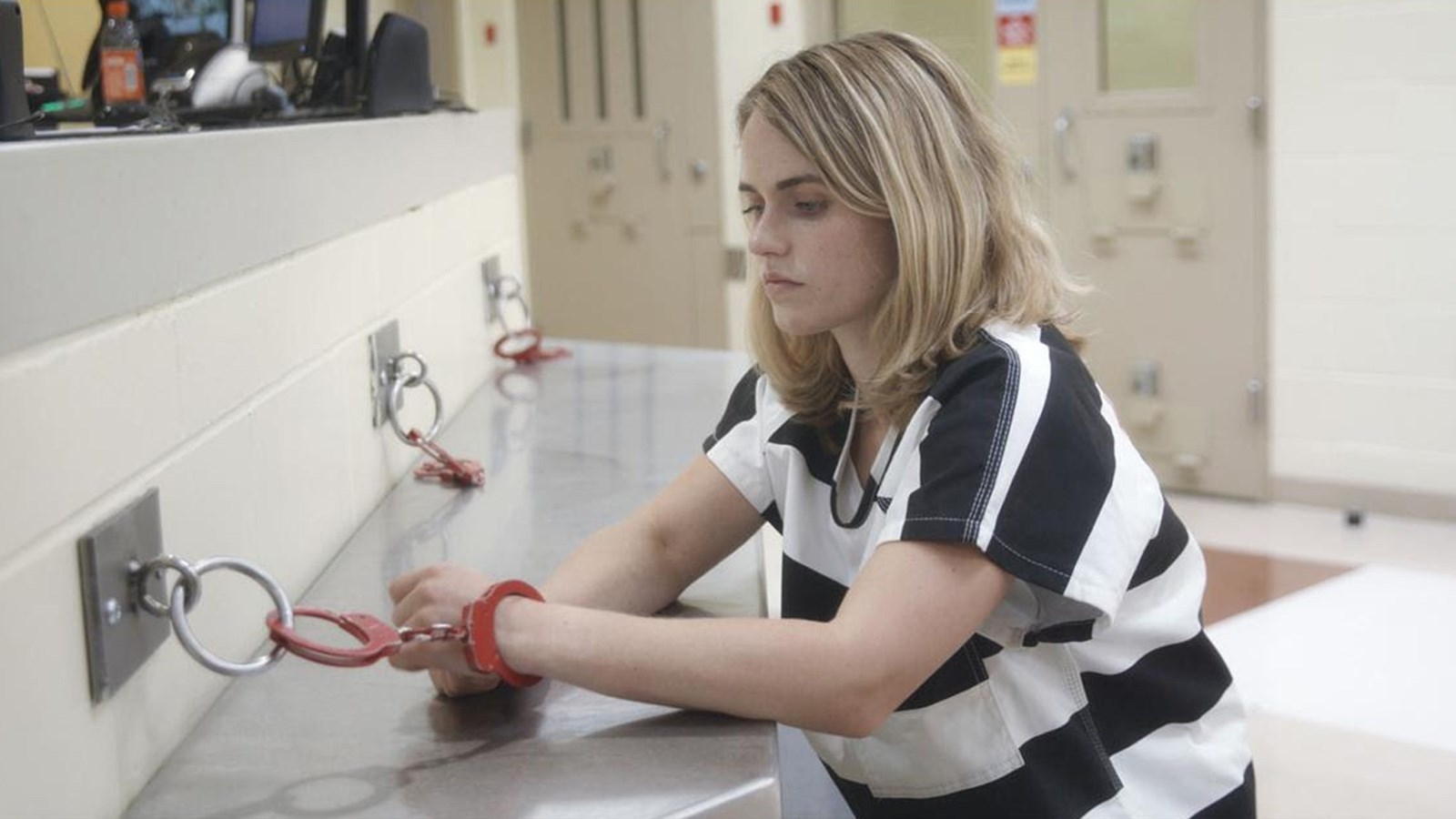 Nick Offerman's narration adds savor to this bone-dry comedy about a Nebraska substitute teacher (Kaley Wheless) whose crushing discontent drives her to an ill-advised transgression.
Frances (Kaley Wheless, The Highwaymen), snarky and affectless, has a lump of a husband, one child, a clueless mother, and a job as a substitute teacher in North Platte, Nebraska. Three years into her marriage, strangely enough, she finds herself dissatisfied. How does she deal with this anomie? In the most ill-advised way possible: A student in biology class catches her eye, she has an affair (donning her old cheerleading outfit as bait), and her life quickly takes a Letourneau for the worse. The rest of Bob Byington's very arch, very polarizing comedy deals with Frances' downward spiral: arrest, trial, jail time, divorce, probation, court-ordered group therapy, community service, North Platte's reaction, and her unwelcome celebrity, sarcasm intact—all mined for comic possibilities. Bob Byington, making his third appearance at SIFF after 2015's Jason Schwartzman slacker saga 7 Chinese Brothers and 2017's dystopian comedy Infinity Baby, assembles the exact right ensemble for the film's bone-dry tone, including Martin Starr ("Silicon Valley"), David Krumholtz ("The Deuce"), and Bill Wise (Support the Girls), plus laconic narration courtesy of—who else?—Nick Offerman ("Parks and Recreation").
Director Biography
Bob Byington grew up in Lincoln, Nebraska and attended the University of California-Santa Cruz and the University of Texas-Austin, where he now resides. His comedy Infinity Baby played at SIFF 2017.
Sponsored by First Sight Productions, Ingeniux
Director:

Bob Byington

Principal Cast:

Kaley Wheless, Nick Offerman, Keith Poulson, David Krumholtz, Martin Starr, Jennifer Prediger, Bill Wise

Country:

USA

Year:

2019

Running Time:

77 minutes

Producer:

Zefrey Throwell

Screenplay:

Scott King

Cinematographers:

Carmen Hilbert

Editors:

Susan LaMarca, Kris Boustedt

Music:

Chris Baio, Burgess Meredith

Filmography:

Infinity Baby (2017); 7 Chinese Brothers (2015); Somebody Up There Likes Me (2012); Harmony and Me (2009); RSO [Registered Sex Offender] (2008)

Language:

English

Format:

DCP