Free and Easy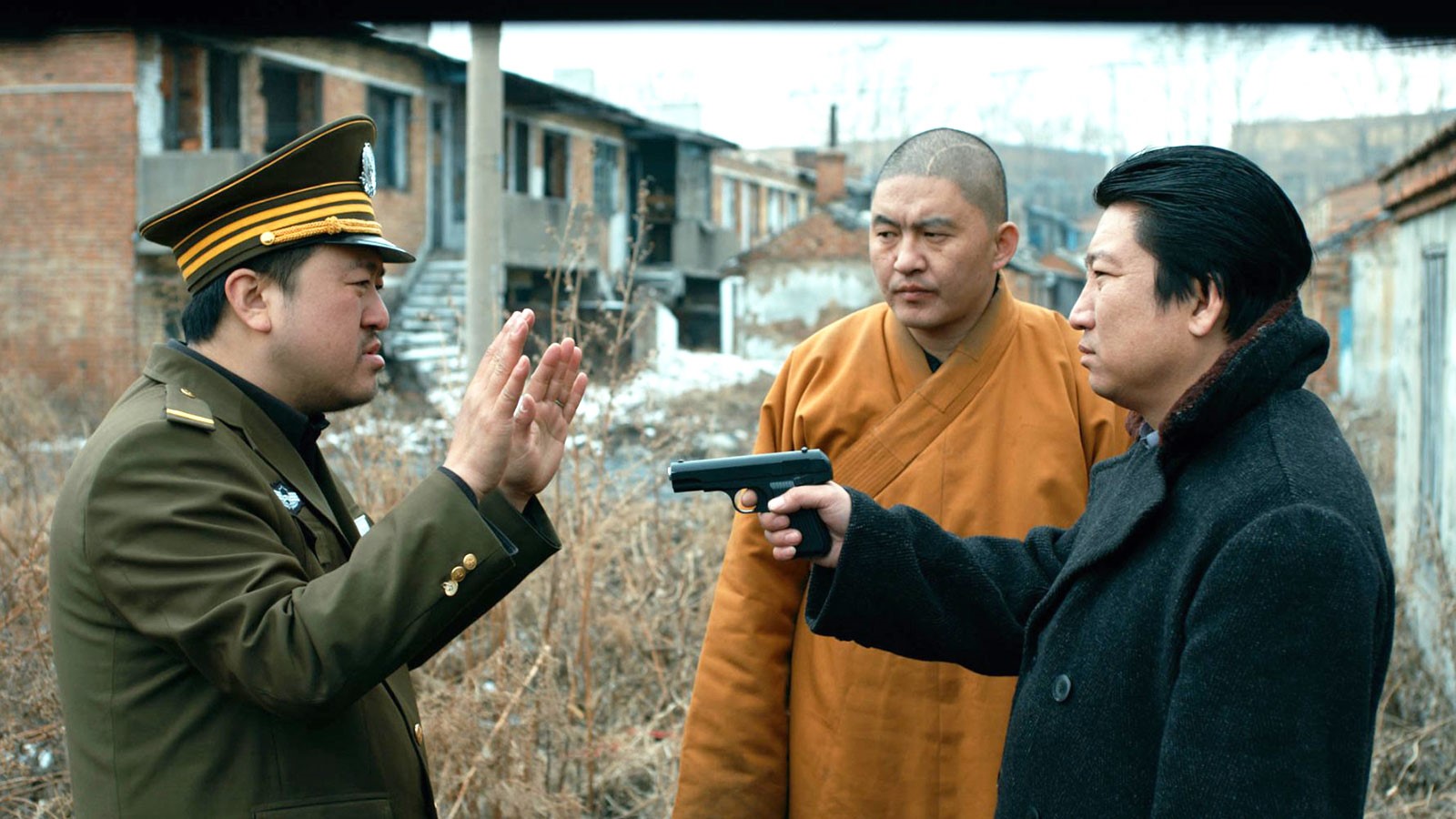 A soap-peddling shyster lands in a desolate northern China factory town filled with idiosyncratic con artists in Geng Jun's deadpan, Jarmusch-style satire, winner of the Special Jury Award for Cinematic Vision at the Sundance Film Festival.
Join us at MOHAI on Sunday, June 11 for the SIFF 2017 Closing Night Party! Enjoy cocktails, tasty hors d'ouevres and desserts, music, dancing, and photo ops with other Festival filmgoers and special guests.
Saturday, June 3, 2017
Purchased Tickets
Limited Availability
On Standby
Matinee
Sunday, June 11, 2017
Purchased Tickets
Limited Availability
On Standby
Matinee
Director Jun Geng (Youth) brings us a dry, funny tragicomedy set in a nameless Chinese burg and featuring several quirky characters—all involved in some sort of con. There's the traveling soap salesman (Zhang Ziyong) who entices the townspeople to smell his sweet product, and as soon as they take a whiff, he robs their unconscious bodies blind. And of course, there's the wily Buddhist monk (Xu Gang) trying to push his overpriced talismans on anyone who looks his way. Not to mention the ostensibly simple Christian man (Gu Benbin) looking for his mother who mysteriously went missing years ago, and a couple of bumbling cops (Zhang Xun, Yuan Liguo) who can't seem to get a grasp on any of these criminals. The residents are pitted against each other as the day goes on, with absurd results. In this rural portrait of crooked characters, the plot plays out with a deadpan sense of humor and several befuddling twists and turns. Jun Geng 's Free and Easy has been stylistically compared to the works of Jim Jarmusch, the Coen Brothers, and Aki Kaurismaki, securely placing his clever criticism of corrupt society up there with the best.

Director Biography
Jun Geng was born in 1976 in Heilongjiang Province, China. Jun Geng has directed and written many films including Hawthorn (2002), Diary in Bulk (2003), Barbecue (2004 Festival of 3 Continents, 2005 International Film Festival Rotterdam), Youth (2009 Rome International Film Festival), and "The Hammer and Sickle are Sleeping" (2013 Taipei Golden Horse Film Festival best short film winner). Jun Geng also directed Poetry and Disease (2011).
Sponsored by Amazon Video Direct, WASA North America Group, Hainan Airlines, Beijing Film Academy
Original Language Title:

轻松+愉快

Director:

Jun Geng

Principal Cast:

Zu Gang, Zhang Zhiyong, Xue Baohe, Wang Xuxu, Gu Benbin

Premiere Status:

Seattle

Country:

China

Year:

2016

Running Time:

97 min. (incl. 7 min. short film)

Producer:

Wang Zijian, Wang Xuebo, Xie Meng

Screenplay:

Bing Liu, Yuhua Feng, Jun Geng

Cinematographers:

Wang Weihua

Editors:

Guo Xiaoshan, Zhong Yijuan

Music:

Second Hand Rose

Awards:

Sundance Film Festival 2017 (World Cinema: Dramatic Special Jury Award)

Filmography:

Chuizi liandao dou xiux (2014); Youth (2009)

Language:

Chinese

Has Subtitles:

Yes

Format:

DCP

US Distributor:

Film Rise