Ghost Hunting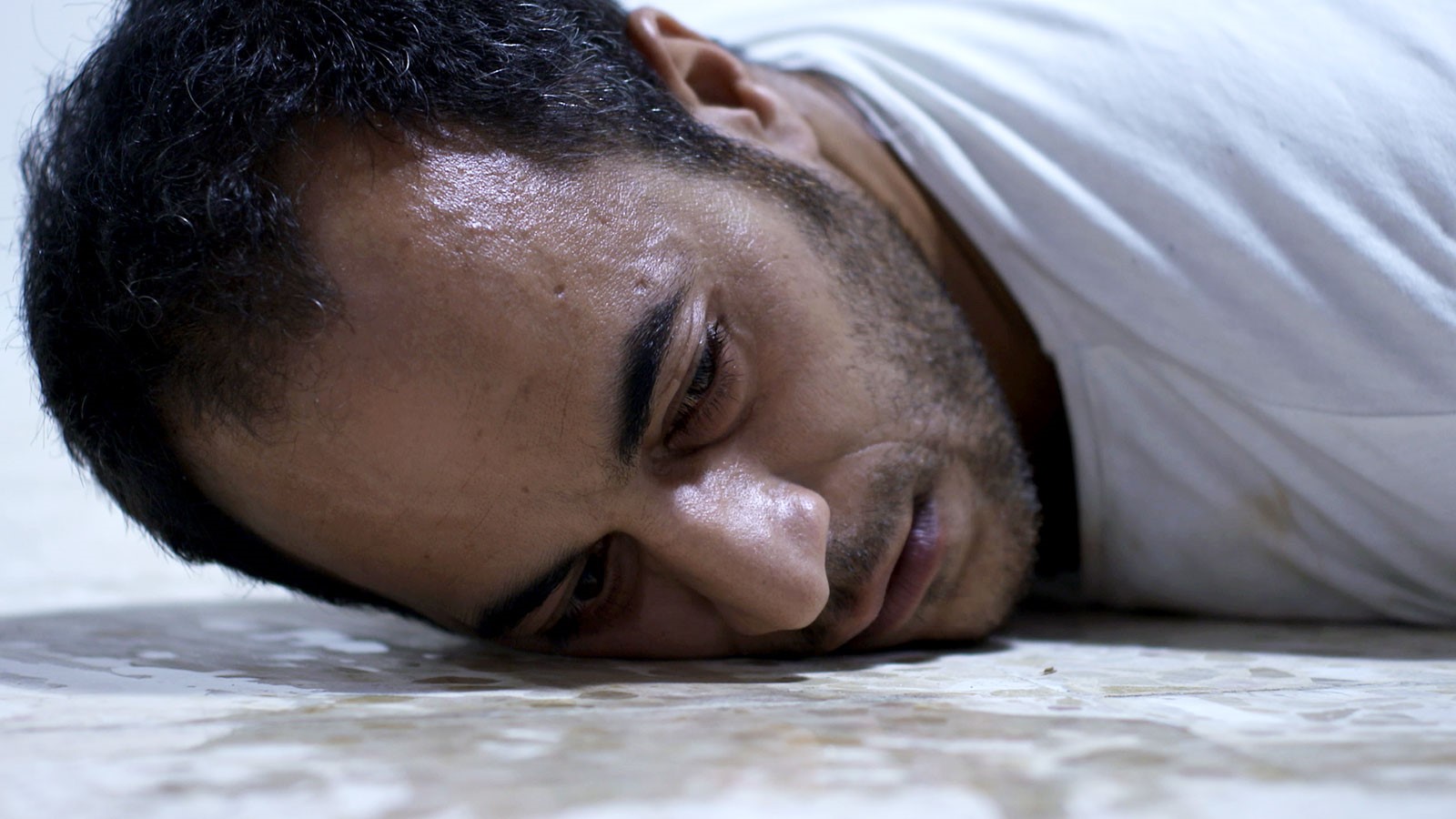 Director Raed Andoni assembles an eclectic group of Palestinians who were detained in an Israeli detention center to dramatically reconstruct their experiences, confronting their past and starting the path toward healing. Winner of Best Documentary at the Berlin Film Festival.
Monday, May 22, 2017
Purchased Tickets
Limited Availability
On Standby
Matinee
Saturday, May 27, 2017
Purchased Tickets
Limited Availability
On Standby
Matinee
Director Raed Andoni (who previously made the Sundance-nominated 2009 documentary Fix ME) places a newspaper advertisement in Ramallah looking for former inmates of the infamous al-Moskobiya interrogation and detention center in Jerusalem. In his ad, he also specifies that respondents should have experience as craftsmen, architects, or actors. Together with those selected, Andoni begins construction of a replica of the center's interrogation rooms and cells to be built to scale inside a large warehouse in Ramallah, based on the recollections of the former prisoners. In this realistic setting, the men subsequently re-enact their interrogations and seek to process long-repressed memories and unresolved trauma in a bid for some semblance of catharsis. Part improvised docudrama and part group-therapy session, the experience involves angry eruptions, wrenching confessions, and minor outbursts of violence―some staged, others real. (A psychologist was present on set to monitor the cast and crew.) Andoni himself participates both in front of and behind the camera, as he tries to come to terms with his own detention and torture at the prison some 30 years prior.
Director Biography
Raed Andoni's first feature documentary, Fix ME (2009), garnered both controversy and high critical praise. He's been nominated for Sundance's Grand Jury prize in the World Cinema Documentary category and took home this year's Documentary Award at the Berlin International Film Festival.
Sponsored by AM1150 KKNW
Original Language Title:

Istiyad Ashbah

Director:

Raed Andoni

Principal Cast:

Ramzi Maqdisi, Mohammed "Abu Atta" Khattab, Raed Andoni, Atef Al-Akhras

Premiere Status:

U.S.

Country:

Palestine, France, Switzerland

Year:

2016

Running Time:

90 minutes

Producer:

Palmyre Badinier

Screenplay:

Raed Andoni

Cinematographers:

Camille Cottagnoud

Editors:

Gladys Joujou

Website:

Official Film Website

Awards:

Berlin Film Festival 2017 (Glashutte Original Documentary Award)

Filmography:

Fix ME (2009)

Language:

Arabic, English

Has Subtitles:

Yes

Format:

DCP

International Sales:

Urban Distribution International