God Exists, Her Name Is Petrunya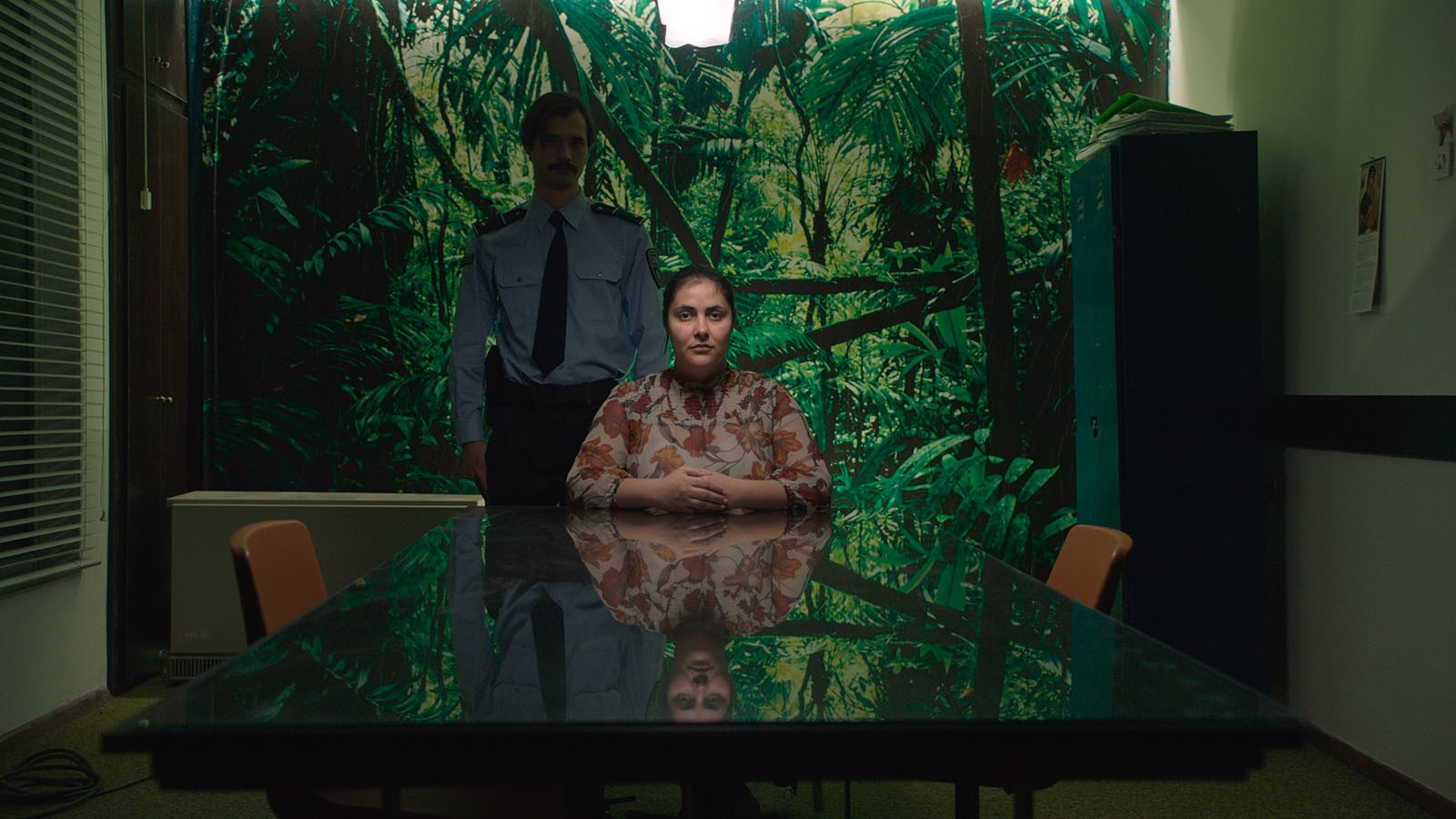 April 8 - 18, 2021
Downtrodden and underappreciated, a woman in a small Macedonian town creates nationwide shock waves (with the help of a sensation-seeking TV reporter) when she upsets a local men-only religious tradition.
PRERECORDED Q&A
Screening features a prerecorded Q&A with Teona Strugar Mitevska (director).

Related Event
Some traditions should be respected while others should be retired or thrown under the bus. We invite you to a conversation between four dynamic directors about cross-cultural issues and changing visions.
Petrunya, played by Zorica Nusheva in her first film role, is a young adult woman who lives with her mother and father in a small industrial town in Macedonia. Her mother nags her about her weight and about being single. She has just left a job interview from hell. On her way home, she sees a crowd on the bridge overlooking the river where a group of half-naked men gathers at the railings for the village Epiphany tradition. What happens next will cause uproar in the town, challenge religious norms, and catch the attention of national media. Director Teona Strugar Mitevska's satirical, ironic, and wise feature focuses on a woman who has spent her young life being bullied and underappreciated. Yet in the very first scene, with blaring hard-rock accompaniment, we know her situation is not going to last. Mitevska based her film on a real event. In addition, she believes that her responsibility as a filmmaker is to provoke and shake up the system. Her character Petrunya's defiance is as thrilling as her sense of justice, which carries her through her confrontation, and the Mona Lisa smile which finally lights up her face is well-earned and proves that one individual is able to create change.
Director Biography
Teona Strugar Mitevska was born into an artistic family in Skopje, Macedonia in 1974. She started out as a child actor, then trained as a painter and graphic designer before earning an MFA in film from the Tisch School of Arts at NYU. She and her siblings founded the production company Sisters and Brother Mitevski, which has produced numerous films, including God Exists, Her Name is Petrunya (2019). God Exists, Her Name is Petrunya (2019) premiered in competition at the Berlin Film Festival 2019 where it was awarded the Ecumenical Prize, in addition to the German Guild Film Prize. As of today, the film has received more than 20 awards internationally, and is this year's finalist for the European Parlament's LUX Prize.
Original Language Title:

Gospod postoi, imeto i' e Petrunija

Director:

Teona Strugar Mitevska

Principal Cast:

Zorica Nusheva, Labina Mitevska, Stefan Vujisic, Suad Begovski

Premiere Status:

Seattle

Country:

Macedonia, Belgium

Year:

2019

Running Time:

100 minutes

Producer:

Sébastien Delloye, Marie Dubas, Zdenka Gold, Danijel Hočevar

Screenplay:

Teona Strugar Mitevska

Cinematographers:

Virginie Saint-Martin

Editors:

Marie-Hélène Dozo

Music:

Stephane Reichart

Website:

Official Film Website

Awards:

Berlin International Film Festival 2019 (Ecumenical Jury Prize, German Film Guild), Sofia International Film Festival 2019 (Film Critics Award), Sarajevo Film Festival 2019 (Special Jury Prize)

Filmography:

When the Day Had No Name (2017); The Woman Who Brushed Off Her Tears (2012); I Am From Titov Veles (2007); How I Killed a Saint (2004)

Language:

Macedonian

Has Subtitles:

Yes

US Distributor:

1844 Entertainment

International Sales:

Pyramide International