God's Own Country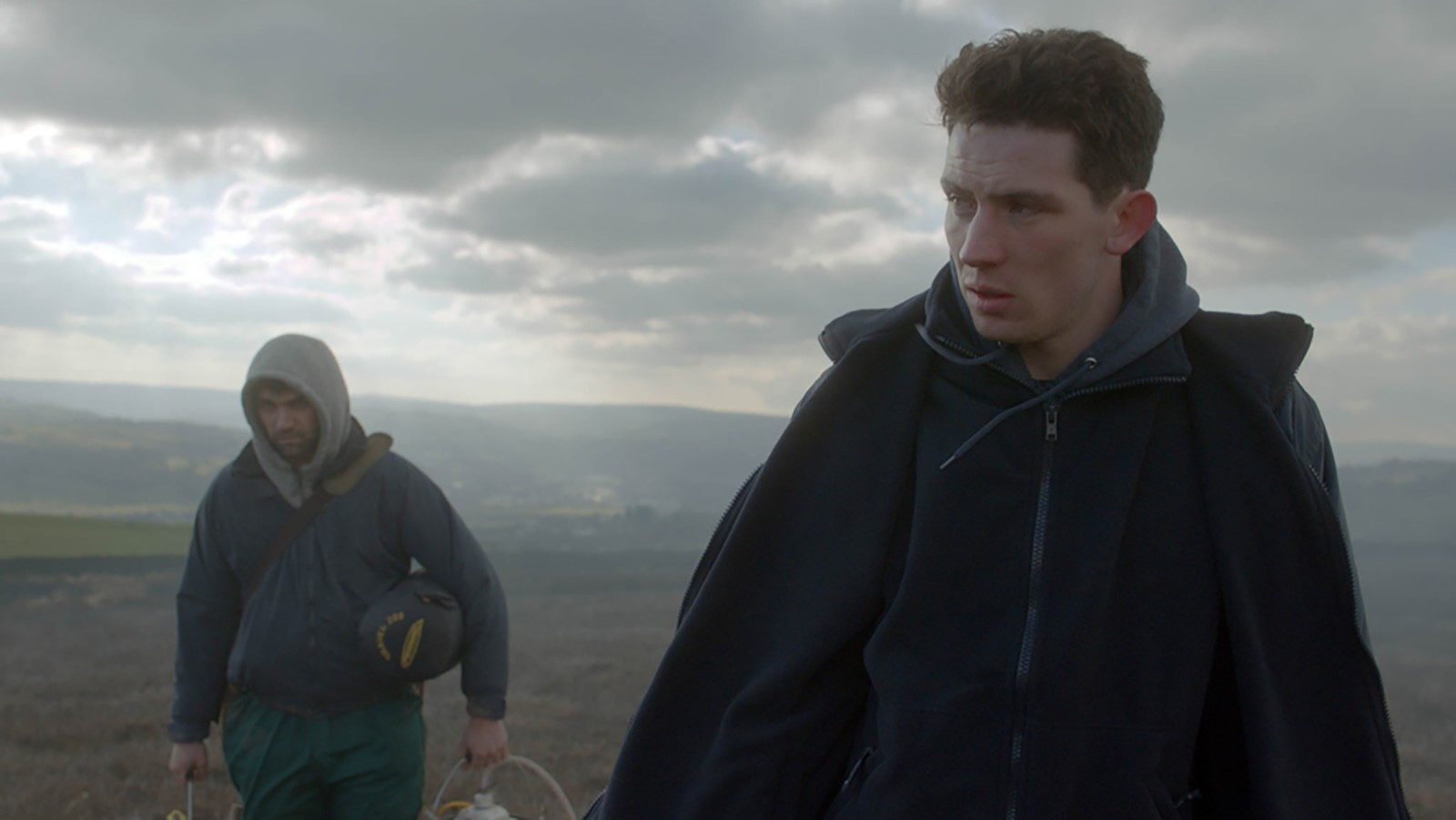 An isolated young sheep farmer in Yorkshire numbs his daily frustrations with binge-drinking and casual sex until the arrival of a Romanian migrant worker ignites an intense relationship in this heart-stirring gay romance, winner of the Best Director award at the Sundance Film Festival.
"A rigorously naturalistic drama that yields stirring performances from the collision between taciturn demeanors and roiling emotional undercurrents... God's Own Country announces Lee as an assured new voice."—David Rooney, The Hollywood Reporter
---
Join us at MOHAI on Sunday, June 11 for the SIFF 2017 Closing Night Party! Enjoy cocktails, tasty hors d'ouevres and desserts, music, dancing, and photo ops with other Festival filmgoers and special guests.
Saturday, June 10, 2017
Purchased Tickets
Limited Availability
On Standby
Matinee
Sunday, June 11, 2017
Purchased Tickets
Limited Availability
On Standby
Matinee
For sheep farmer Johnny Saxby (Josh O'Connor), virtually every aspect of his life is cold and brutal. Whether he is performing the messy work of animal husbandry on the gray-green hills of Northern Yorkshire, numbing his mind at the local pub, or finding the occasional partner for joyless gay sex, Johnny's life is largely devoid of human connection. When his father Martin (Ian Hart) suffers a stroke just before lambing season, Johnny and his mother Deidre (Gemma Jones) are forced to hire Gheorghe (Alec Secareanu), a Romanian migrant worker. At first, Johnny treats Gheorghe with disdain as they focus on birthing lambs. But soon, Johnny notices an inherent warmth in Gheorghe. As they spend more time alone, a physical attraction develops that Johnny and Gheorghe act upon through aggressive wrestling in the mud, which later becomes unexpectedly intimate. In the hands of first-time writer-director Francis Lee, the men's relationship is refreshingly matter-of-fact and free of homophobic overreaction so often depicted in stories about rural gay culture. While the comparisons to Ang Lee's Brokeback Mountain are inevitable, God's Own Country stands on its own not as a coming-out melodrama but as a heartfelt romance between characters learning how to welcome tenderness and vulnerability into their colorless lives.
Director Biography
Francis Lee has had a prominent career since the mid-1990s, acting in films such as Topsy-Turvy (1999) and Me Without You (2001). In 2012 he started directing short films. God's Own Country is his first feature-length film as both director and writer.
Sponsored by British Airways, Fool Serious
Director:

Francis Lee

Principal Cast:

Josh O'Connor, Alec Secareanu, Ian Hart, Gemma Jones

Premiere Status:

Seattle

Country:

United Kingdom

Year:

2017

Running Time:

100 minutes

Producer:

Manon Ardisson, Jack Tarling

Screenplay:

Francis Lee

Cinematographers:

Joshua James Richards

Editors:

Chris Wyatt

Music:

Anna Bertmark

Awards:

Sundance Film Festival 2017 (Directing Award: World Cinema Dramatic)

Filmography:

The Last Smallholder (2014); Bradford-Halifax-London ( 2013); The Farmer's Wife (2012)

Language:

English

Format:

DCP

International Sales:

Protagonist Pictures