Greener Grass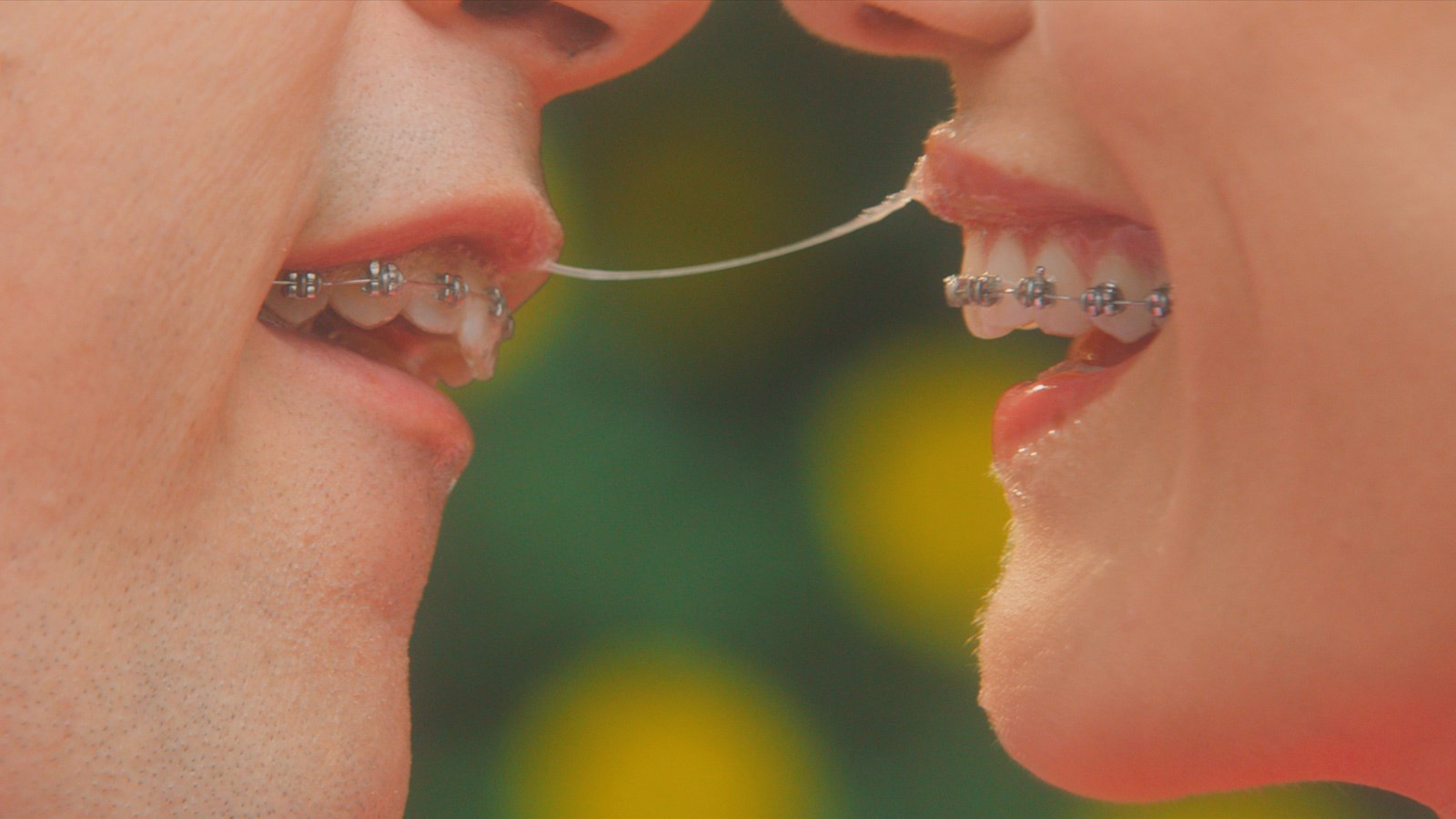 Welcome to a bright, shiny, Skittles-colored suburbia where every resident covets their neighbor's everything in this absurdist, perkily unsettling satire of upward mobility and political correctness from two Upright Citizens' Brigade alumni.
"You won't want to leave when the credits roll."—Variety
In the suburbia of Greener Grass, manners and politeness go way beyond overboard. One day in the neighborhood, Lisa (Dawn Luebbe) notes to Jill (Jocelyn DeBoer) that she wants a baby, to which Jill responds by politely offering her own babe-in-arms. That's the neighborly thing to do, right? It doesn't take long for Jill to reassess her decision and want her child returned, but when she's denied, her world begins to spiral. Adapted from their award-winning short, co-writers and co-stars DeBoer and Luebbe make their feature film debut, this time taking the reins as perfectly paired co-directors. Their Stepford Wives-by-way-of-Lisa Frank characters sport uncomfortable adult braces, surprisingly stylish underwear scarves, and parenting choices that should leave people scratching their collective heads. They're supported by comedians Beck Bennett ("Saturday Night Live"), Janicza Bravo (Lemon, "Camping") and Jim Cummings (SIFF 2018 award winner for Thunder Road), who offer monochromatic outfits, anxious energy, and uncomfortable hilarity. Luebbe and DeBoer have fashioned a self-contained absurdist satire that critiques political correctness and social climbing with deftness and oddity. A cult classic defined, it's like nothing you've quite seen before.
Director Biography
Jocelyn DeBoer is an actor, writer, and director who got her start as a performer at the Upright Citizens Brigade Theater in New York City. She currently performs with her improv team, "Search History" on Sunday nights at UCB Franklin, and performs on Maude Night with her sketch group, Bombardier.
Dawn Luebbe is a Los Angeles-based actor, writer, and director who has written and performed for UCB's Maude Night for the past four years. In addition to collaborating with her writing partner, DeBoer, Luebbe published a book of comedic essays and preteen diary entries in 2015, titled "My 1992 Diary."
Sponsored by Scarecrow Video, The Walls Vineyards , Tom Zimmermann
Director:

Jocelyn DeBoer, Dawn Luebbe

Principal Cast:

Jocelyn DeBoer, Dawn Luebbe, Beck Bennett, Janicza Bravo, Neil Casey, Mary Holland, D'Arcy Carden, Jim Cummings

Country:

USA

Year:

2019

Running Time:

101 minutes

Producer:

Natalie Metzger

Screenplay:

Jocelyn DeBoer, Dawn Luebbe

Cinematographers:

Lowell A. Meyer

Editors:

Taylor Gianotas

Music:

Samuel Nobles

Website:

Official Film Website

Filmography:

Debut Feature Film

Language:

English

Format:

DCP

US Distributor:

IFC Midnight

International Sales:

Kinology