Hannah Ha Ha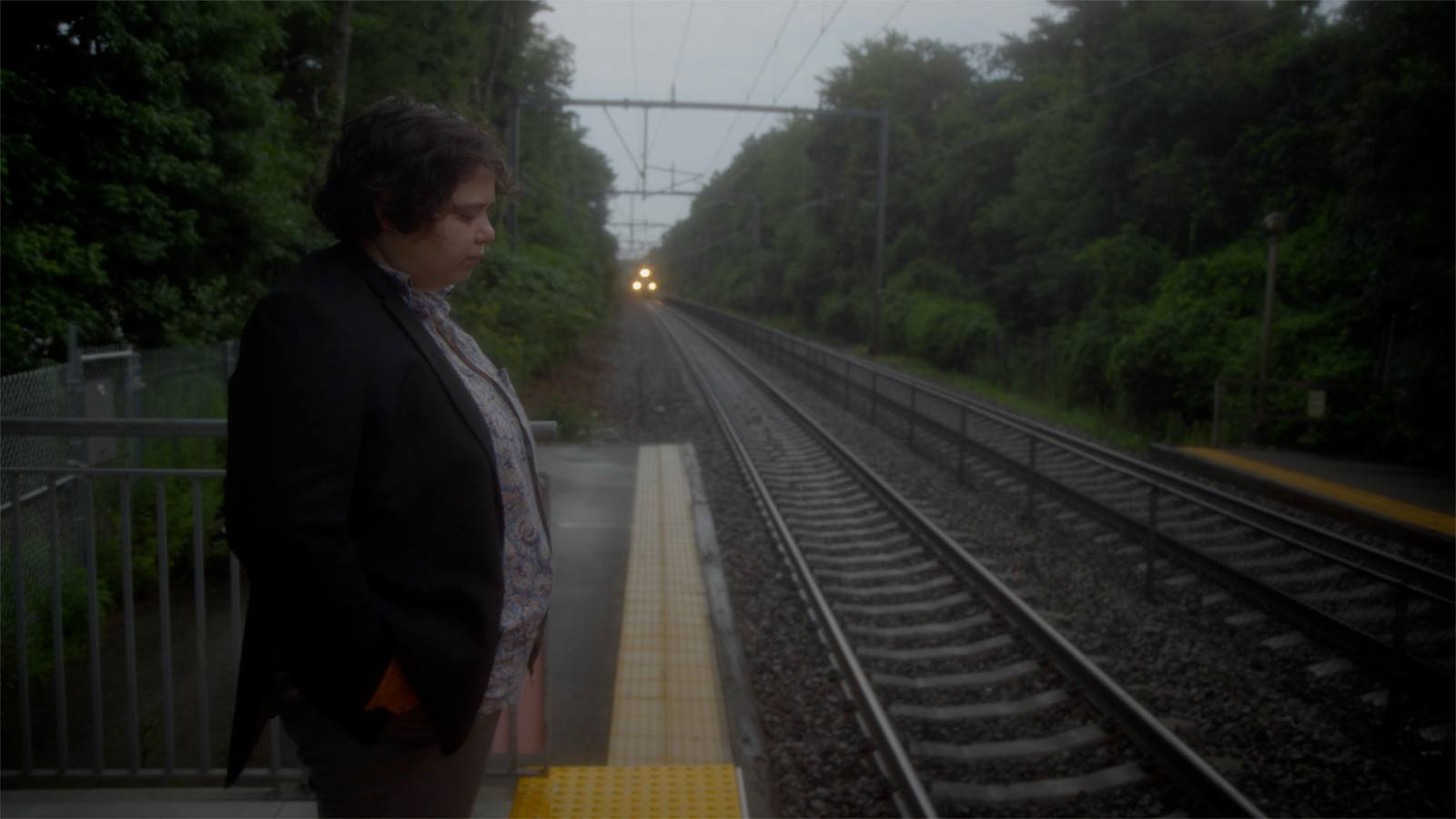 April 14 - 24, 2022
A sweet, small-town dramedy about kindhearted Massachusetts 20-something Hannah, whose comfortable townie lifestyle gets challenged by her visiting city-dwelling brother. Winner of the Narrative Grand Jury Prize and Best Actress at the 2022 Slamdance Film Festival.
Director/editor/cinematographer Jordan Tetewsky scheduled to attend.

STREAMING TICKETS
Hannah (Hannah Lee Thompson) is happy with her life in a small, rural New England town. At least, she thought she was. As her 26th birthday approaches, she begins reflecting on where she is in comparison to her older, more "normal" brother Paul's (Roger Mancusi) linear success. Hannah's laid-back folksy lifestyle staying home and taking care of her aging father isn't Paul's idea of where she should be, and he makes that clear through his constant prodding and poking at her to find a career. Although Hannah's been perfectly content working odd jobs walking dogs, teaching guitar, and working on the farm, it seemingly puts her at odds with corporate America's idea of success. Her struggle for self-actualization amidst the mounting pressure is painfully relatable. In Hannah Ha Ha, co-directors and writers Jordan Tetewsky and Joshua Pikovsky create a quiet world, bathed in a soft light; slow-paced, lush, and pastoral. Hannah Lee Thompson is a natural as Hannah, bringing a warmth and familiarity to her character that keeps us rooting for her happiness from the start, no matter where she finds it.
— Emalie Soderback
Director:

Jordan Tetewsky, Joshua Pikovsky

Principal Cast:

Hannah Lee Thompson, Roger Mancusi, Avram Tetewsky

Premiere Status:

Seattle

Country:

USA

Year:

2022

Running Time:

75 min

Producer:

Roger Mancusi, Emily Freire

Screenplay:

Jordan Tetewsky, Joshua Pikovsky

Cinematographers:

Jordan Tetewsky

Editors:

Jordan Tetewsky, Joshua Pikovsky

Music:

Arden Yonkers

Awards:

Slamdance Film Festival 2022 (Grand Jury Award: Narrative Feature, Best Acting Award)

Filmography:

Debut Feature Film

Language:

English

Format:

DCP