Have a Nice Day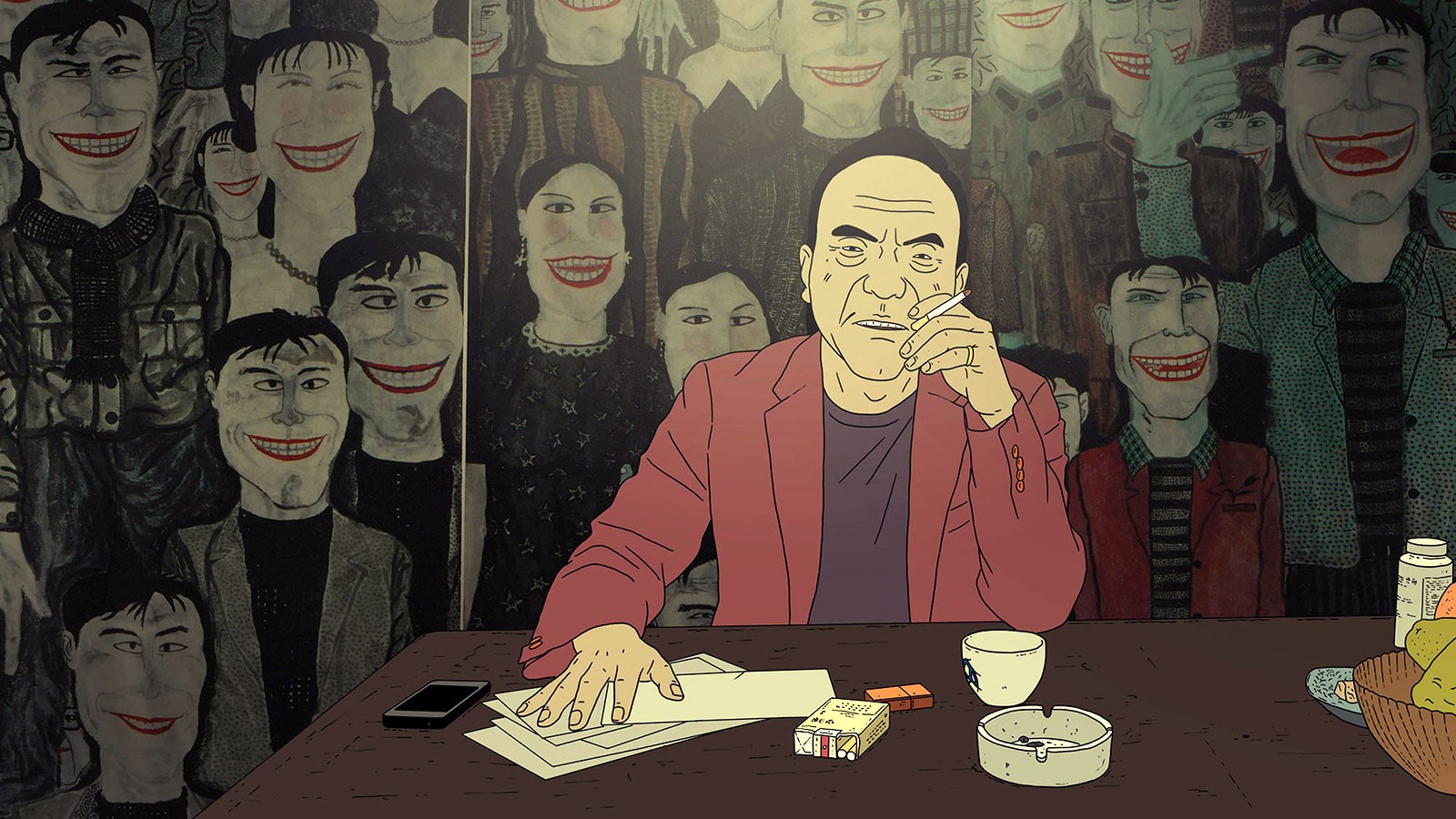 Filled with sparkling, Tarantino-esque dialogue, this grim animated noir from China begins when a young construction worker steals a case filled with cash and finds himself pursued by a rogues' gallery of punk rockers, crazed inventors, and a hammer-wielding hit man.
Join us at MOHAI on Sunday, June 11 for the SIFF 2017 Closing Night Party! Enjoy cocktails, tasty hors d'ouevres and desserts, music, dancing, and photo ops with other Festival filmgoers and special guests.
Tuesday, June 6, 2017
Purchased Tickets
Limited Availability
On Standby
Matinee
Sunday, June 11, 2017
Purchased Tickets
Limited Availability
On Standby
Matinee
You wouldn't think noir and Chinese animation were capable of coinciding—that is until you see Have a Nice Day. Director Liu Jian's unique take on the genre is far from expected and immensely rewarding. Desperate to pay for his fiance's corrective plastic surgery, disheartened construction worker Xiao Zhang steals a case filled with one million yuen. Hired killers, desperate lowlifes, and crazed inventors are all in pursuit of Xiao's newfound treasure. Like its characters, the film's animation style is unnervingly but captivatingly downtrodden. Bleak urban landscapes drawn simply yet layered richly make up the world of Have a Nice Day; there's an odd beauty to be found in its mundanity, and its muted color palette and minimalist style somehow both contrast with and complement its eccentric characters. While motivations differ, everyone's innate desire is shared: a desperation for freedom. In their grim world, money equals freedom. Each character is shrewdly determined, peculiar, and morally gray at best. At the same time, they're honest and relatable. And that's what makes this film so disturbingly irresistible.
Director Biography
Chinese director Liu Jian has earned a place as an up-and-coming director to watch. Only his second feature-length project, Have a Nice Day establishes Jian as an in-depth creator and storyteller.
Sponsored by WASA North America Group, Hainan Airlines, Beijing Film Academy
Director:

Liu Jian

Principal Cast:

Yang Siming, Cao Kou, Ma Xiaofeng, Zhu Changlong

Premiere Status:

North America

Country:

China, Hong Kong

Year:

2017

Running Time:

88 min. (incl. 11 min. short film)

Producer:

Yang Cheng, Liu Jian

Screenplay:

Liu Jian

Cinematographers:

Lin Shan

Editors:

Minbing Xiaollu

Music:

The Shanghai Restoration Project

Website:

Official Film Website

Filmography:

Piercing I (2010)

Language:

Mandarin

Has Subtitles:

Yes

Format:

DCP

US Distributor:

Strand Releasing

International Sales:

Memento Films International