Here Comes Hell
Loading the player ...
The Old Dark House meets The Evil Dead in this black-and-white pastiche of 1930s mystery thrillers, in which a sophisticated soirée at an isolated country mansion descends into carnage, gore, and demonic possession.
An evening of cocktail-party revelry descends into chaos and pandemonium when the guests inadvertently open a gateway to Hell! Aristocratic dilettante Victor Hall is the new owner of Westwood Manor, a near-derelict mansion whose last inhabitant was the infamous black magician Ichabod Quinn. Looking for a bit of fun to christen the new place, Victor decides to hold a dinner party, to which he invites his best mates: his vampy sister Christine; old school chum George Walker Jr, a knife-wielding Texas oil millionaire; and dandyish tennis pro Freddie, who brings his naive girlfriend, Elizabeth. Looking to enliven the post-dinner proceedings, Victor also invites a medium, Madame Bellrose, to conduct a seance in the hope of contacting Quinn's damned spirit. Unfortunately, Madame's efforts are too successful, as Hell literally breaks loose. Now our heroes must set aside their champagne and caviar if they are to survive against an onslaught of demonic carnage. In his feature film debut, director Jack McHenry puts Agatha Christie, "Downton Abbey," The Old Dark House, and The Evil Dead into a cinematic blender and spins them into a blood-drenched, gloriously gory horror-comedy. Just remember to keep a stiff upper lip, chap.
Director Biography
Jack McHenry studied Fine Art at Central Saint Martins in London, and has directed and produced short films Last Girl and Dungeon of Vampire Nazis. Here Comes Hell is his first feature-length film.
Sponsored by Scarecrow Video
Director:

Jack McHenry

Principal Cast:

Jessica Webber, Margaret Clunie, Charlie Robb, Tim Renouf, Tom Bailey

Premiere Status:

North American Premiere

Country:

United Kingdom

Year:

2018

Running Time:

75 minutes

Producer:

Olivia Loveridge

Screenplay:

Alice Sidgwick, Jack McHenry

Cinematographers:

Rory McHenry

Editors:

Jack McHenry

Music:

Ben Pearson

Website:

Official Film Website

Filmography:

Debut Feature Film

Language:

English

Format:

DCP
Packaged Films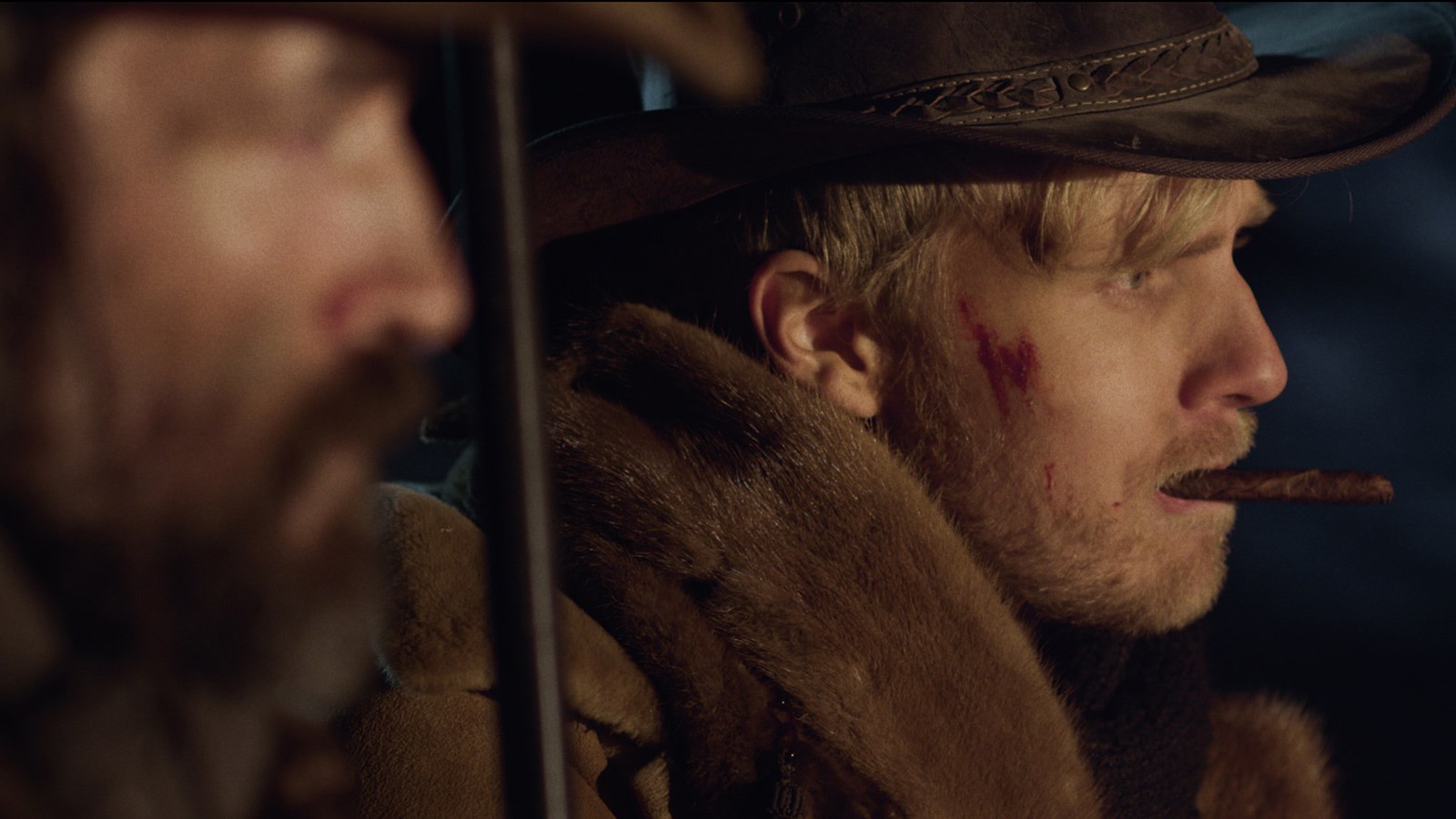 Canada | 2018 | 9 minutes | Astron-6
Three hungry cowboys lost in the woods on a freezing night, will they succumb to the cannibalism or the Christmas Spirit?