Hit the Road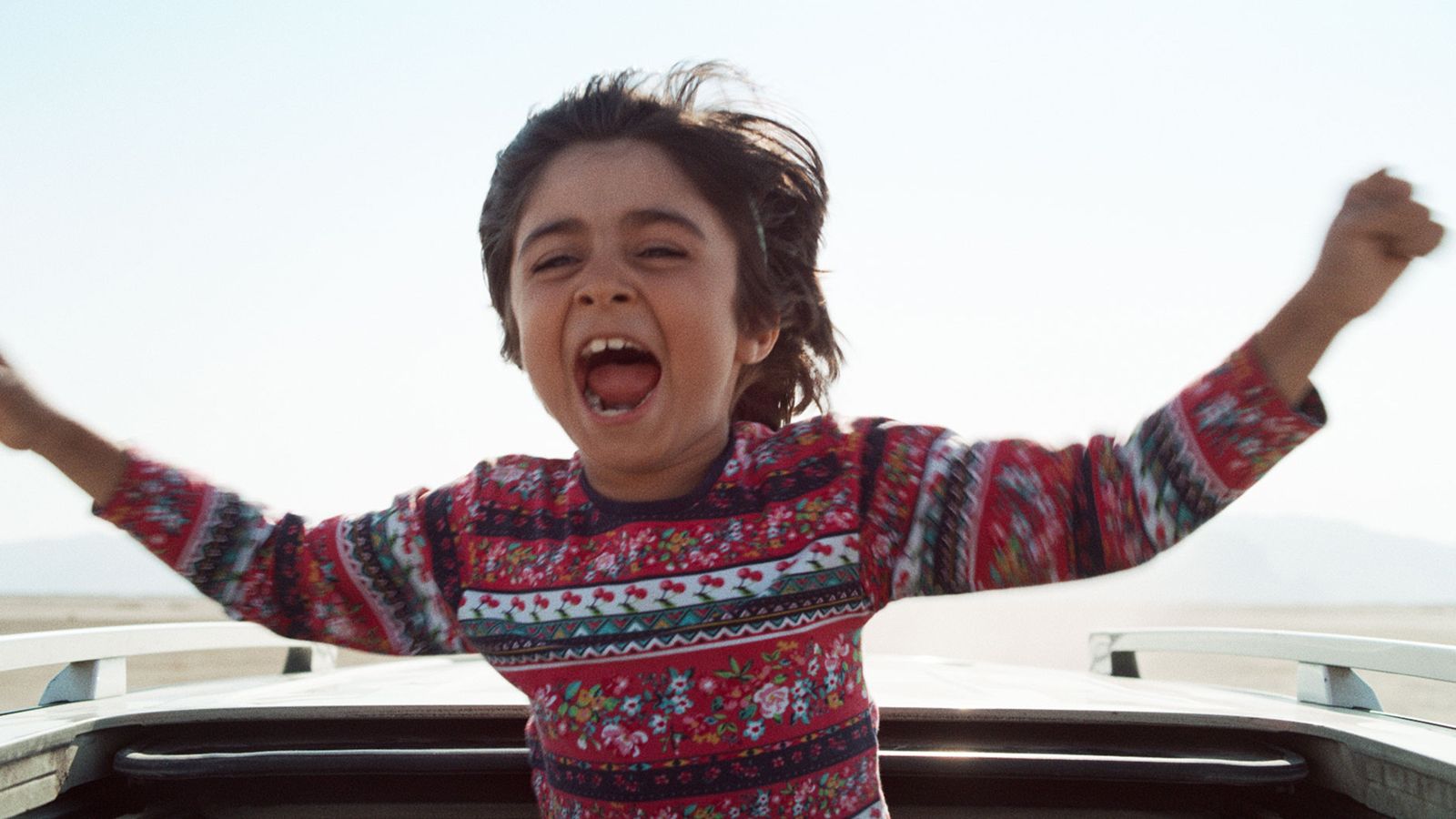 April 14 - 24, 2022
A tender, tense, and touching road trip movie as a family of four drive across the Iranian countryside and into the mountains. The feature debut of Panah Panahi, son of acclaimed, SIFF-favorite Iranian director Jafar Panahi (The White Balloon, Taxi, 3 Faces).
STREAMING TICKETS
"Its 93 minutes whip by so airily, it's possible not to realize how much you've learned to love the family whose road trip you've shared in, until the credits roll and you immediately start to miss them." – Jessica Kiang (Variety)
Panah Panahi makes his feature film debut with this story of a family on a mysterious road trip through northwestern Iran in a borrowed SUV. Khosro, the dad, has his leg in a cast, propped up awkwardly between the front seats; the family dog seems to be suffering from some sympathy ailment. Madjoon, the mom, is at the wheel trying to keep her feelings in check. Farid, the older son, is morose and withdrawn. Only the younger son, whom his father has christened "Monkey the Second," is oblivious to the trip's purpose. An irrepressible antidote to the tension around him, his energy is positively effervescent, in what is certainly one of the most remarkable performances of the Festival. All the familiar features of a long family car trip are present: squabbling over seats, singing along to the radio, long stretches of boredom. But there's something else, too, a paranoia as they set out over whether they're being followed and an anxiety that grows as they get closer to their destination. Panahi is following in a long-established tradition in Iranian film of using cars as a liminal space that is simultaneously public and private, which is perhaps fitting for the son of acclaimed director Jafar Panahi and a former assistant to Abbas Kiarostami. The road trip also serves a figurative function in this funny, deeply moving portrait of familial life and love. Wherever the road takes them, they'll go there together.
Original Language Title:

Jadde Khaki

Director:

Panah Panahi

Principal Cast:

Hassan Madjooni, Pantea Panahiha, Rayan Sarlak, Amin Simiar

Premiere Status:

Seattle

Country:

Iran, USA

Year:

2021

Running Time:

93 min

Producer:

Panah Panahi, Mastaneh Mohajer

Screenplay:

Panah Panahi

Cinematographers:

Amin Jafari

Editors:

Amir Etminan, Ashkan Mehri

Music:

Payman Yazdanian

Website:

Official Film Website

Awards:

London Film Festival 2021 (Best Film)

Filmography:

Debut Feature Film

Language:

Farsi

Has Subtitles:

Yes

Format:

DCP

US Distributor:

Kino Lorber

International Sales:

Celluloid Dreams