I Dream In Another Language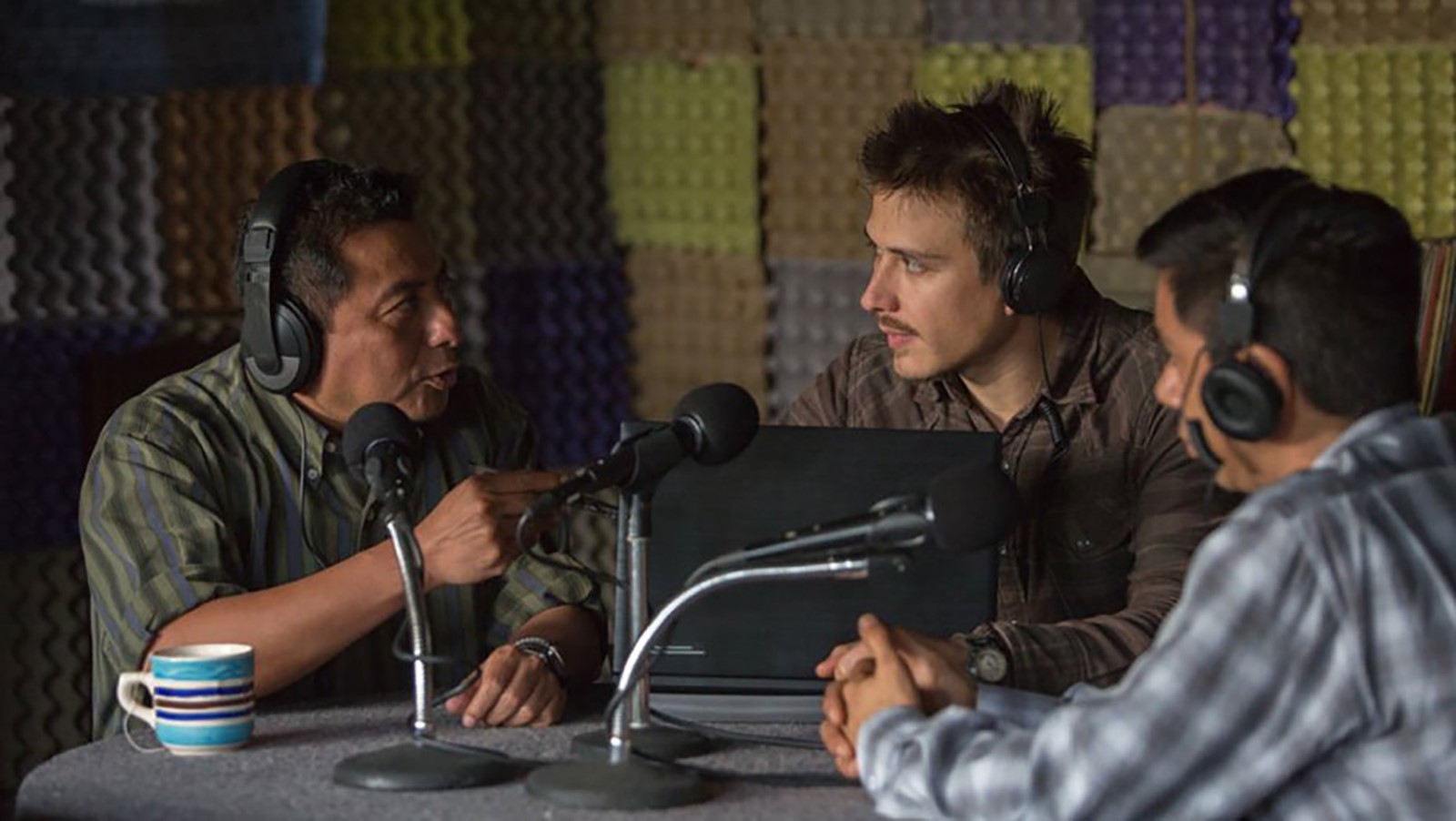 Told with striking sound design and a hint of magical realism, this picturesque fable travels with an ambitious linguist to the jungles of Mexico, where he hopes to save a dying indigenous language by reuniting its last two living speakers who haven't spoken in 50 years.
Wednesday, May 31, 2017
Purchased Tickets
Limited Availability
On Standby
Matinee
Monday, June 5, 2017
Purchased Tickets
Limited Availability
On Standby
Matinee
Determined to record and preserve Mexico's dying indigenous languages, idealistic linguistics student Martin (Fernando Alvarez Rebeil) journeys deep into the jungles of Veracruz in order to record the two remaining speakers of Zikril, elders Isauro (Jose Manuel Poncelis, Herod's Law) and Jacinta (Monica Miguel). But when Jacinta dies and Martin discovers the existence of another native speaker, cantankerous and standoffish Evaristo (Eligio Melendez), the young linguist quickly realizes that convincing Evaristo to share his knowledge will not be easy: The two elders share a devastating secret that has kept them apart for 50 years. Working with Evaristo's beautiful granddaughter Lluvia (Fatima Molina), Martin slowly unravels a decades-old mystery, leading to unexpected revelations in a race to save a dying way of life in this lush epic. Working from a script co-written by his brother Carlos, the newest film from director Ernesto Contreras (The Obscure Spring, Blue Eyelids) is a gripping multigenerational love story set in the twilight of a hidden culture. Gorgeously filmed by D.P. Tonatiuh Martinez, I Dream in Another Language is not only an impassioned plea to save the world's vanishing dialects but a masterful exploration of the language of the heart.
Director Biography
Ernesto Contreras has received worldwide recognition for his various projects, including his 2007 drama Blue Eyelids and his 2010 documentary Seguir Siendo: Cafe Tacvba. Contreras also serves as writer and director for the television series "Heroes Cotidianos."
Sponsored by Greater Seattle Business Association, Sparkle Donkey Tequila
Original Language Title:

Sueno en Otro Idioma

Director:

Ernesto Contreras

Principal Cast:

Fernando Álvarez Rebeil, Eligio Meléndez, Monica Miguel, José Manuel Poncelis, Fátima Molina

Premiere Status:

Seattle

Country:

Mexico

Year:

2017

Running Time:

100 minutes

Producer:

Luis Albores, Erika Avila, Monica Lozano, Eamon O'Farrill

Screenplay:

Carlos Contreras

Cinematographers:

Tonatiuh Martinez

Editors:

Jorge Macaya

Music:

Andres Sanchez

Website:

Official Film Website

Awards:

Sundance 2017 (Audience Award: World Cinema Dramatic), FICG 2017 (Best Performances (Leads))

Filmography:

The Obscure Spring (2014); Seguir siendo: Cafe Tacvba (2010); Blue Eyelids (2007)

Language:

Spanish

Has Subtitles:

Yes

Format:

DCP

US Distributor:

Film Rise

International Sales:

Mundial