I Love My Dad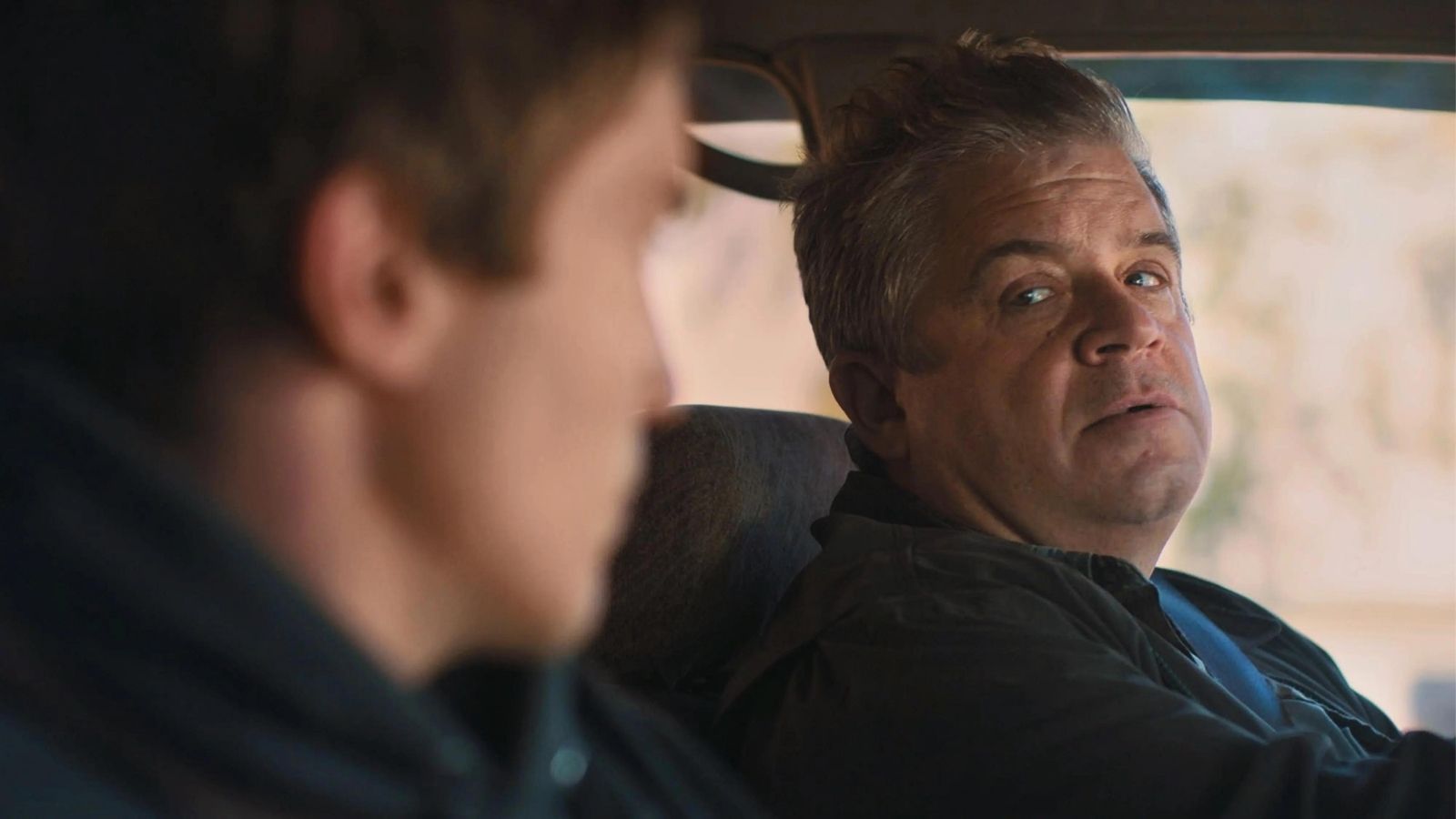 April 22 - 23, 2022
When his adult son blocks him on social media, Chuck (Patton Oswalt) creates a fake online profile and accidentally becomes his son's internet girlfriend in this family drama/cringe comedy based on the filmmaker's own true story.
Director James Morosini scheduled to attend.
Movies that come with the legend "Inspired By a True Story" tend to be uplifting bits of fluff, usually a heavily fictionalized, rah-rah historical moment that doesn't always make it into our school textbooks. Not so with I Love My Dad, winner of both the Narrative Feature Grand Jury Award and Audience Award at the 2022 SXSW Film Festival, in which writer/director James Morosini ("The Sex Lives of College Girls") mines his own incredibly awkward family history. Morosini costars as Franklin, a 20-something fresh out of a mental health facility after attempting to take his own life. To set healthy boundaries with his divorced, irresponsible father, Chuck (comedian Patton Oswalt), he blocks him on social media. It's not like they have much of a relationship to begin with, and they barely see each other. (Chuck didn't even make it to his own son's graduation.) But Chuck, desperate to reconnect and to check on Franklin's well-being, quickly creates a fake online profile using pictures of a local diner waitress; it works a little too well and Franklin is instantly smitten with this imaginary person, "Becca," leading him to believe that he has a new long-distance girlfriend. Yes, it's a movie about how a father catfishes his own son, and it can be deeply uncomfortable, but it's also very funny and emotionally honest. Most importantly, Oswalt is perfectly cast as someone you might even vaguely sympathize with (to a point) even as you're screaming in your head every step of the way for him to stop.
Director:

James Morosini

Principal Cast:

Patton Oswalt, James Morosini, Claudia Sulewski, Rachel Dratch, Ricky Velez, Lil Rel Howery, Amy Landecker

Country:

USA

Year:

2022

Running Time:

90 min.

Producer:

William Stertz, Patton Oswalt, Sean King O'Grady, Dane Eckerle, Phil Keefe, Daniel Brandt, Sam Slater

Screenplay:

James Morosini

Cinematographers:

Steven Capitano Calitri

Editors:

Josh Crockett

Music:

Jeremy W. Bullock

Awards:

SXSW 2022 (Grand Jury Award, Audience Award)

Filmography:

Threesomething (2018)

Language:

English

International Sales:

Verve