I'll Show You Mine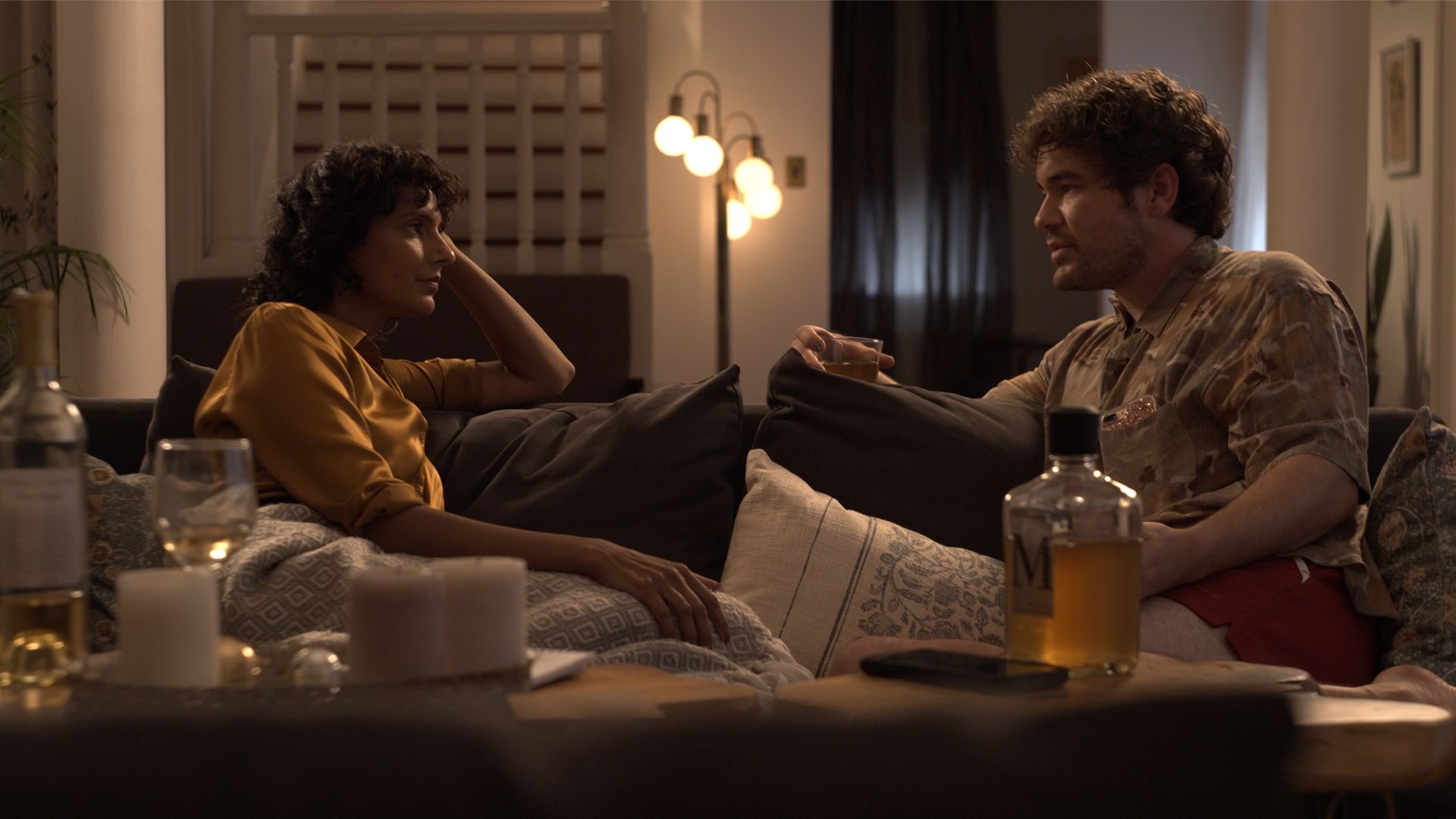 April 16 - 20, 2022
An author who has made her career by examining her own trauma interviews her nephew about his history of exploitation as a gender-nonconforming model and pansexual poster boy. But to get to the most hidden parts of his story, she must reciprocate by digging into areas she has scrupulously managed to avoid in her own.
Director Megan Griffiths, actor Casey Thomas Brown, writers Tiffany Louquet, Elizabeth Searle, and David Shields, producers Ashley Edouard, Mel Eslyn, and Lacey Leavitt Gray, cinematographer Jeremy Mackie, and composer Tomo Nakayama scheduled to attend.
Priya is a successful, respected feminist author of psychosexual case histories, often drawing on her own experiences. Nick is the intended subject of her next book, a pansexual ex-model with a history of childhood sexual abuse—all three of which are topics she's fascinated by and wants to explore, possibly to unearth links among them. They meet at her house for a weekend to talk over and work together on this "biography-cum-cultural intervention," which he hopes will open a possible path back to celebrity-hood. He is at first evasive, arguing that he shouldn't be the only one sharing, a suggestion she counter-evades by getting all this-isn't-about-me over his questions. Oh, did I mention Priya and Nick are related? Her husband and his father are brothers, and if you're now thinking "What a terrible idea, but what a compelling movie it would make," you hit it on the head. Suffice it to say, Priya doesn't evade his questions for long, and plenty is shared that isn't going in the book in this slowly, daringly intensifying two-hander from local director Megan Griffiths.
— Gavin Borchert
Director:

Megan Griffiths

Principal Cast:

Poorna Jagannathan, Casey Thomas Brown

Premiere Status:

World

Country:

USA

Year:

2022

Running Time:

102 min

Producer:

Mel Eslyn

Screenplay:

Tiffany Louquet, Elizabeth Searle, David Shields

Cinematographers:

Jeremy Mackie

Editors:

Celia Beasley

Music:

Tomo Nakayama

Filmography:

Sadie (2018), The Night Stalker (2016), Lucky Them (2013), Eden (2012), The Off Hours (2011), First Aid for Choking (2003)

Language:

English

Format:

DCP