I'll Stand By You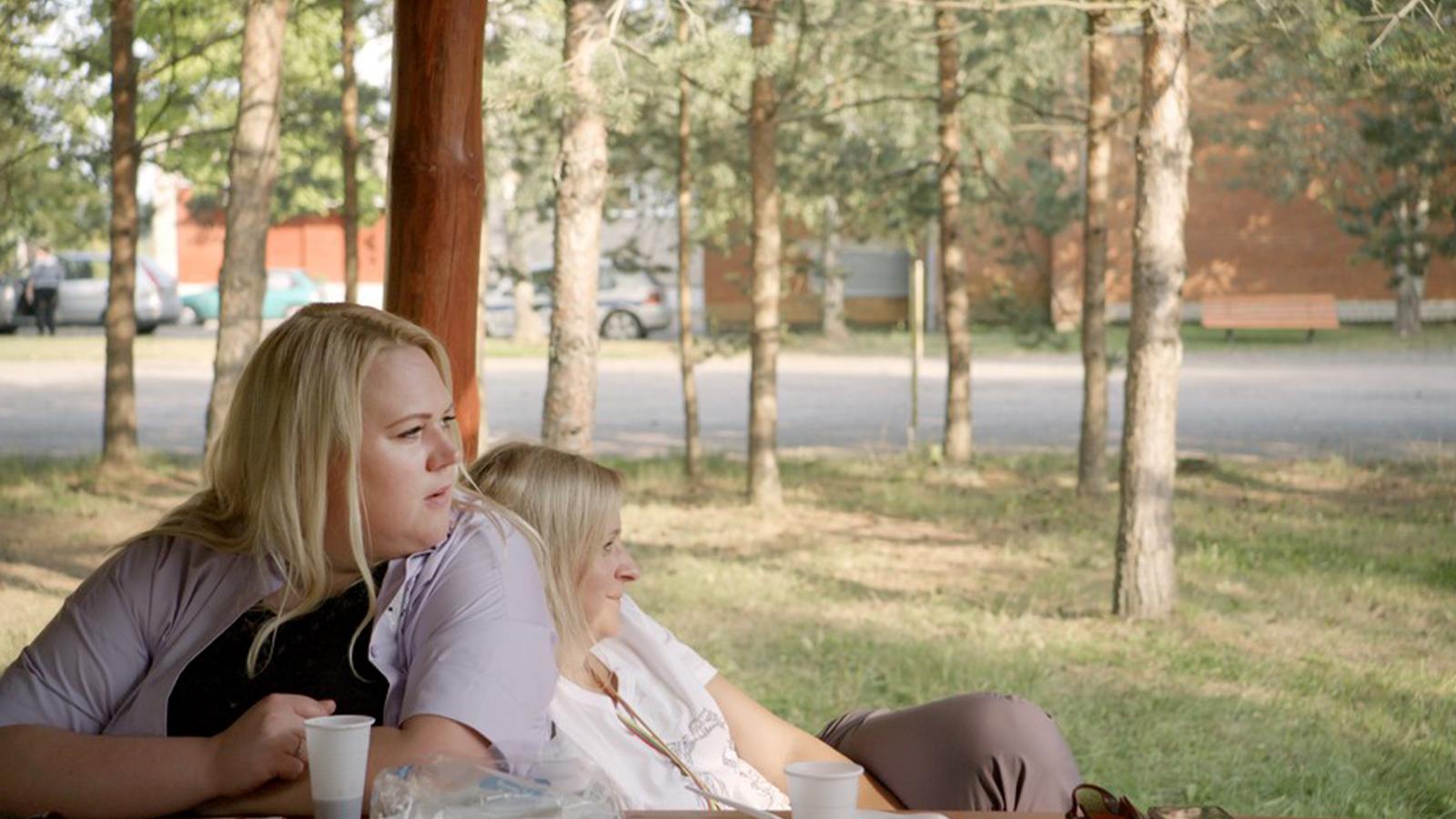 April 14 - 24, 2022
In a small Lithuanian town facing a suicide epidemic, two women, a psychologist and a police officer, take a personal approach to healing the villagers, dramatically reducing the tragic death rate.
Directors Maximilien Dejoie and Virginia Vareikyte scheduled to attend.
STREAMING TICKETS
"Sensitive in its approach, I'll Stand by You conveys inspiration from a reality that is much more common than it seems." – Virginija Vareikyte, Maximilien Dejoie (Cineuropa)
Saving people's lives turns out to be a load of work. It entails driving all over the countryside in cold, icy, horrible weather to faraway, hard-to-find places, knocking on people's doors, and intruding in their lives. Meet Gintare, a police woman, and Valija, head of the Lithuanian Psychological Association. These two "do-gooders" get together and act as private detectives investigating the real-life drama of and reasons behind the epidemic of suicides in their country. It turns out that Lithuania had some of the highest suicide rates in Europe, but these two are going to work to lower those numbers. They show us how people can change a terrible situation into something positive, that suicide prevention can be effective. I'll Stand By You features surprising, at times stunning, cinematography of Lithuanian rural life, making a seemingly normal scene magical. Sometimes the women get a little too cozy with the camera, but their care for lonely rural people is for real.
Original Language Title:

Busiy Su Tavim

Director:

Maximilien Dejoie, Virginija Vareikyté

Principal Cast:

Valija Sap, Gintare Meskiene

Premiere Status:

NA

Country:

Lithuania, Italy, Switzerland

Year:

2021

Running Time:

73 min

Producer:

Maximilien Dejoie, Lukas Trimonis, Mark Olexa

Screenplay:

Virginija Vareikyté

Cinematographers:

Maximilien Dejoie

Editors:

Francesca Scalisi, Virginija Vareikyté

Music:

Eugenio Mazzetto

Website:

Official Film Website

Filmography:

When We Talk About KGB (2016)

Language:

Lithuanian

Has Subtitles:

Yes

Format:

DCP