Indigenous Filmmaker Round Table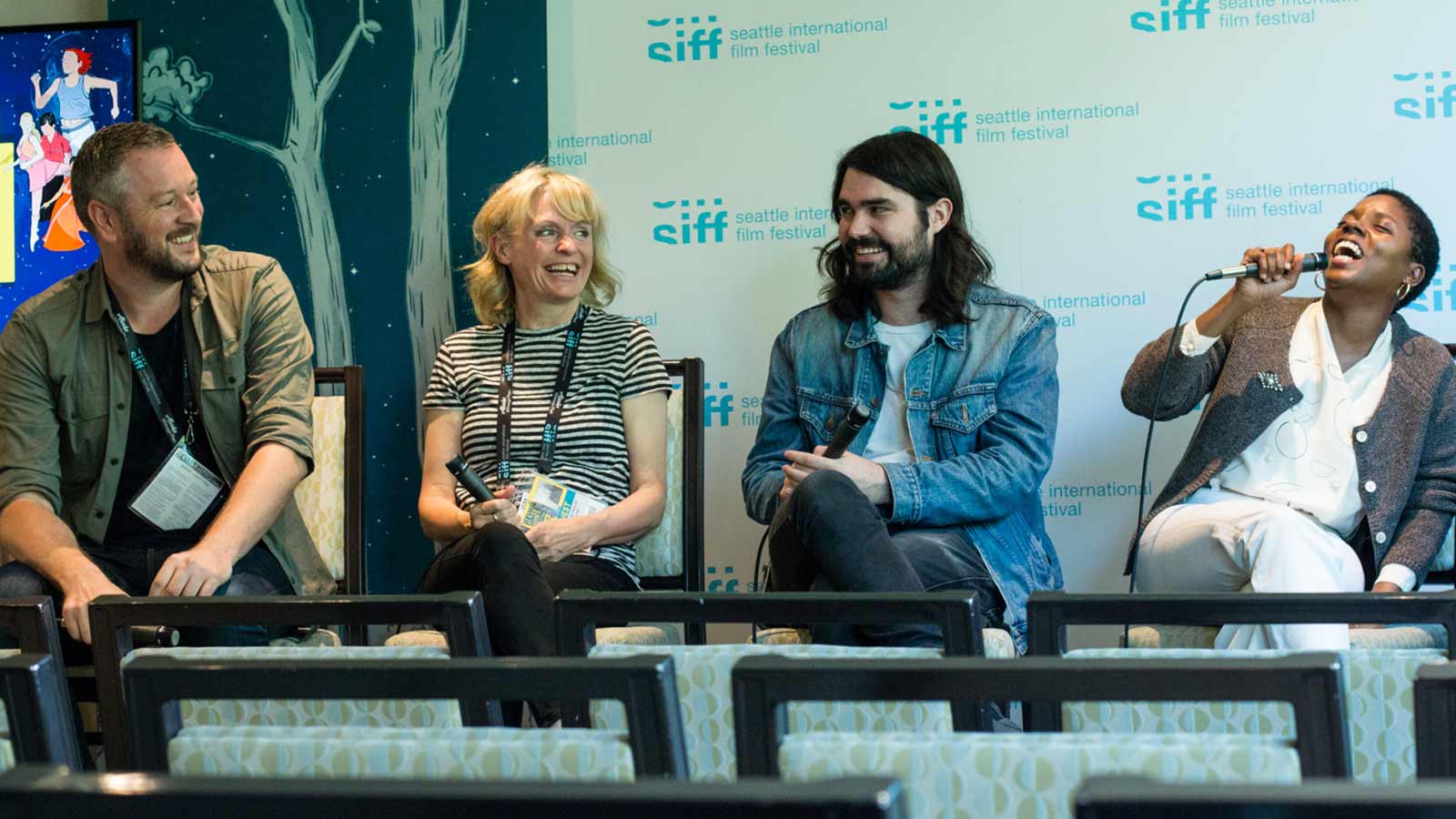 May 28, 2017
Visiting indigenous filmmakers and industry members Shirley Sneve (Vision Maker Media), Stacey Thunder (Television Reporter, Journalist), and Rachel Gregg (Big Sky Documentary Film Festival) join Longhouse Media's Tracy Rector for a deeper understanding of their craft.
Sunday, May 28, 2017
Purchased Tickets
Limited Availability
On Standby
Matinee
Shirley Sneve (Rosebud Sioux) directs Vision Maker Media, whose mission is to empower and engage Native People to tell stories. She has executive produced more than 100 films by and about American Indians and Alaska Natives for Public Broadcasting. Her work spans four decades in print and broadcast journalism and arts management.
Stacey Thunder (Red Lake and Lac Courte Oreilles Ojibwe) is a producer, actress, lawyer and mother of four. She hosted the PBS weekly news magazine Native Report for 11 years and is currently hosting and producing Indigenous with Stacey Thunder, a series that shares contemporary stories to shatter stereotypes, promote positivity, and simply show the world who Indigenous peoples really are. Stacey is passionate about Indian Country, and hopes her work inspires the next generation of storytellers.
Rachel Gregg is the Executive Director of the Big Sky Documentary Film Festival. A true believer in the ability of film to nurture community and ignite positive change, Rachel completed her MA in Communication at the University of Montana studying rhetoric and environmental documentary film. Following work in venue management and event promotions, Rachel joined the Montana Film Office where she coordinated public relations, marketing, communications, web & social media promotions, as well as event-based marketing and Montana film brand activation at film festivals including Sundance, SXSW and LA Film Festival. Rachel joined the Big Sky Documentary Film Festival team in August 2016 to produce the 2017 festival and is currently working to integrate a Native Filmmaking Initiative funded by the Academy of Motion Picture Arts and Sciences as part of BSDFF's educational programs. She lives and adventures in Missoula, MT with her husband Brian and their big dog.