Infinity Baby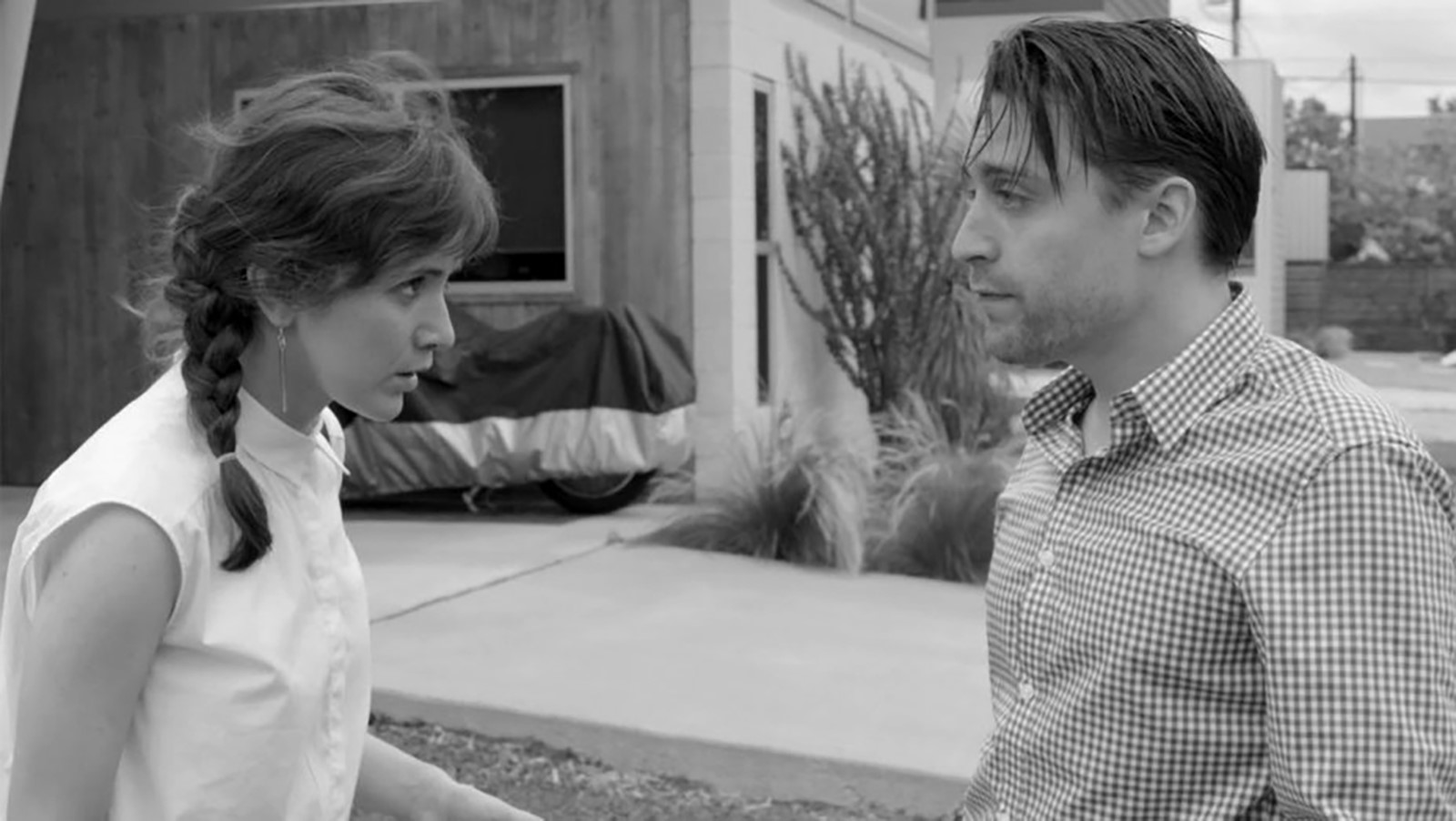 Nick Offerman and Kieran Culkin lead a remarkable ensemble of hip comic actors in this absurdist, droll black comedy from Bob Byington (7 Chinese Brothers) about a company who farms out three-month-old babies who will never age due to a freak pharmaceutical side effect.
Friday, June 2, 2017
Purchased Tickets
Limited Availability
On Standby
Matinee
Sunday, June 4, 2017
Purchased Tickets
Limited Availability
On Standby
Matinee
Commitment: for some, it's the scariest word in the English language. In Bob Byington's wry new comedy, this fear of decision-making is taken to absurd and hilarious extremes. In this semi-dystopian tale of the near future, couples who want babies, but hate the idea of constant loving care, can order an "Infinity Baby"—an actual three-month-old human child that has been genetically modified to never age and never cry, and only needs a feeding and diaper change once a week. One of the salesmen who provides this service is Ben (Kieran Culkin), an equally commitment-phobic person who serially dates women until he gets bored, whereupon he introduces them to his hyper-critical mother (Megan Mullally), who always scares the girlfriends away. In this idyllic Neverland for the millennial generation, wrenches are thrown in the form of Ben's latest girlfriend, Allison (Trieste Kelly Dunn), who is wise to his manipulations, and an Infinity Baby that is rejected by its clients, throwing the whole operation into chaos. Writer Onur Turkel's crackling, witty script keeps the action moving at a brisk pace in this scathing satire. Featuring an inspired performance by actor Nick Offerman, as the mad genius behind the Stepford babies. Infinity Baby is a bracing antidote to slacker culture, featuring grown-up laughs about those who refuse to grow up.
Director Biography
Bob Byington is an American film director, screenwriter and actor living in Austin, Texas. He is most noted for his films RSO (Registered Sex Offender) (2008) and Harmony and Me (2009). His 2012 film, Somebody Up There Likes Me, won The Special Jury Prize at the 2012 Locarno Film Festival.
Sponsored by Ingeniux, Tito's Handmade Vodka
---
Related Forum Event
Infinity Baby's editor Kris Boustedt will moderate the free forum event "The Creativity of Limits: Micro Budgets, Maximized Films"
SIFF Lounge; Monday, May 29
Director:

Robert Byington

Principal Cast:

Kieran Culkin, Trieste Kelly Dunn, Martin Starr, Kevin Corrigan, Nick Offerman, Megan Mullally, Stephen Root, Noël Wells

Premiere Status:

Seattle

Country:

USA

Year:

2017

Running Time:

71 minutes

Producer:

Barry Lacina, Veronica Leon, Christos V. Konstantakopoulos, Rebecca Eskreis

Screenplay:

Onur Tukel

Cinematographers:

Matthias Grunsky

Editors:

Kris Boustedt

Music:

Aesop Rock

Website:

Official Film Website

Filmography:

7 Chinese Brothers (2015); Somebody Up There Likes Me (2012); Harmony and Me (2009); RSO [Registered Sex Offender] (2008)

Language:

English

Format:

DCP