Inu-Oh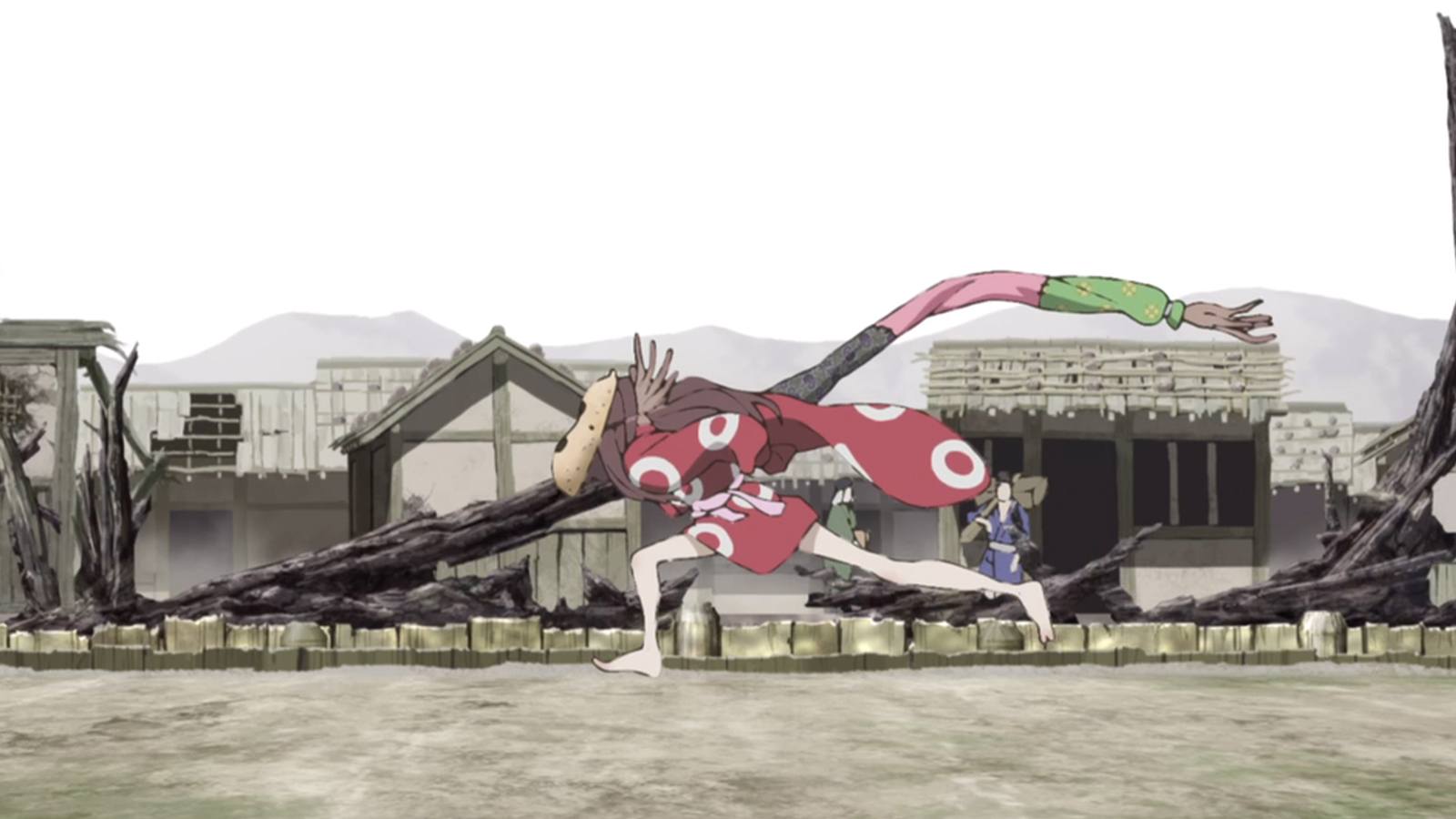 April 20 - 23, 2022
This magnificent and sonorous journey, based on a true story and directed by Japanese animation superstar Masaaki Yuasa (Mind Game, Ride Your Wave), fictionalizes the collaboration between Inu-kong, a 14th-century masked performer, and a blind biwa player.
Come early to the 4/20 screening to make your addition to a mass Exquisite Corpse game with underground arts & comics space Push/Pull!

"It's a siren scream of a musical: angry and beautiful, rapturously animated and highly infectious." – William Bibbiani (The Wrap)
Inu-Oh is a face-melting rock adaptation of "The Tale of the Heike, Inu-Oh's Episode," the novel by Hideo Furukawa. Nogaku, 14th-century Japanese dance theater, may be one of the oldest performance genres in the world, but director Masaaki Yuasa (Mind Game, Ride Your Wave) approaches it from a funky, fresh perspective. Inu-Oh, ostracized for his physical differences, lives a lonely life from behind a noh mask while his family performs nogaku for the upper classes. A chance encounter with a blind biwa player named Tomona unlocks Inu-Oh's talent for dancing, and a new kind of nogaku troupe is born. When the two outcast artists gain notoriety and pop-star status from their revolutionary performances for the commoners, they threaten to overturn the political order of the shoguns. Inu-Oh is a trippy, transcendent celebration of artists on the fringe speaking truth to power that explodes off the big screen in living color.
Director:

Masaaki Yuasa

Principal Cast:

Avu-chan, Mirai Moriyama

Premiere Status:

US

Country:

Japan, China

Year:

2021

Running Time:

97 min

Producer:

Fumie Takeuchi, Eunyoung Choi

Screenplay:

Akiko Nogi

Editors:

Kiyoshi Hirose

Music:

Yoshihide Ôtomo

Website:

Official Film Website

Filmography:

The Night Is Short, Walk on Girl (2017), Mind Game (2004)

Language:

Japanese

Has Subtitles:

Yes

Format:

DCP

US Distributor:

GKids

International Sales:

GKids