Jungle Trap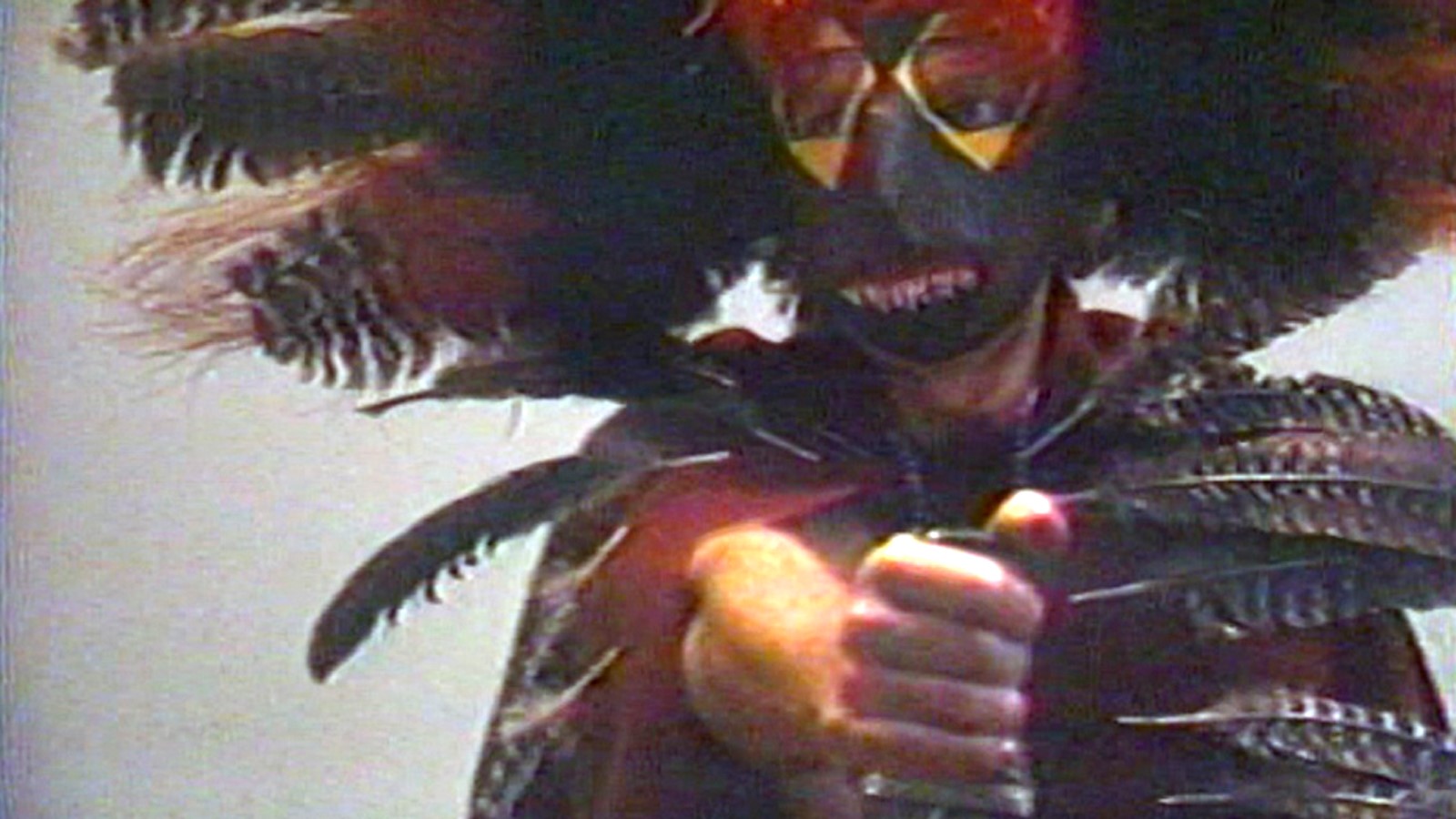 In 1990, exploitation auteur James Bryan (Don't Go in the Woods) pulled out his video camera and made an utterly insane decapitation-fueled horror movie about a jungle hotel haunted by kill-crazy ghosts in loincloths. It remained unfinished until the team at Bleeding Skull found it 26 years later.
Saturday, June 3, 2017
Purchased Tickets
Limited Availability
On Standby
Matinee
Maverick exploitation filmmaker James Bryan had a legendary career making adult movies, action epics (Lady Street Fighter), biker flicks (Hell Riders), and drive-in classics (Don't Go in the Woods). But his most bizarre undertaking may have been his final film, Jungle Trap, a homemade, shot-on-video horror adventure about a doctor (Bryan's frequent collaborator and star Renee Harmon) who a leads expedition deep into the jungles of South America and directly into the territory of an extinct native tribe that may not be as dead as they thought. Filled with excessive decapitations, murderous ghost warriors, and alcoholic airplane pilots, this oddball gem was shot in 1990, just as the direct-to-video market was starting to wane. Unable to find the money to complete the film, Bryan filed away the raw footage and abandoned the project. 26 years later, the team at independent horror and exploitation label, Bleeding Skull!, discovered Bryan's forgotten footage and their jaws hit the floor. Working under the guidance of the director, they launched a successful Kickstarter campaign to fund the final editing, sound mixing, and creation of an original retro-synth film score, and now the lovably silly Jungle Trap is finally ready for the world.
Director Biography
James Bryan is the trailblazing legend behind such exploitation classics as Don't Go in The Woods and Lady Street Fighter.
Sponsored by Scarecrow Video, The Stranger
Director:

James Bryan

Principal Cast:

Renee Harmon, Frank Neuhaus, Heidi Ahn, Tim de Haas, Bill Luce, Jan Vanderberg

Premiere Status:

Seattle

Country:

USA

Year:

2016

Running Time:

72 minutes

Producer:

Renee Harmon, Joseph A. Ziemba, Annie Choi, Zack Carlson

Screenplay:

James Bryan, Renee Harmon

Cinematographers:

Robert Avila

Editors:

Don Swaynos

Music:

Taken By Savages

Filmography:

Bizarre Encounters (1986); Hell Riders (1984); Don't Go in the Woods (1981); Boogievision (1977); I Love You, I Love You Not (1974); The Dirtiest Game (1970)

Language:

English

Format:

BluRay

US Distributor:

Bleeding Skull! Video