Kim Ji-young, Born 1982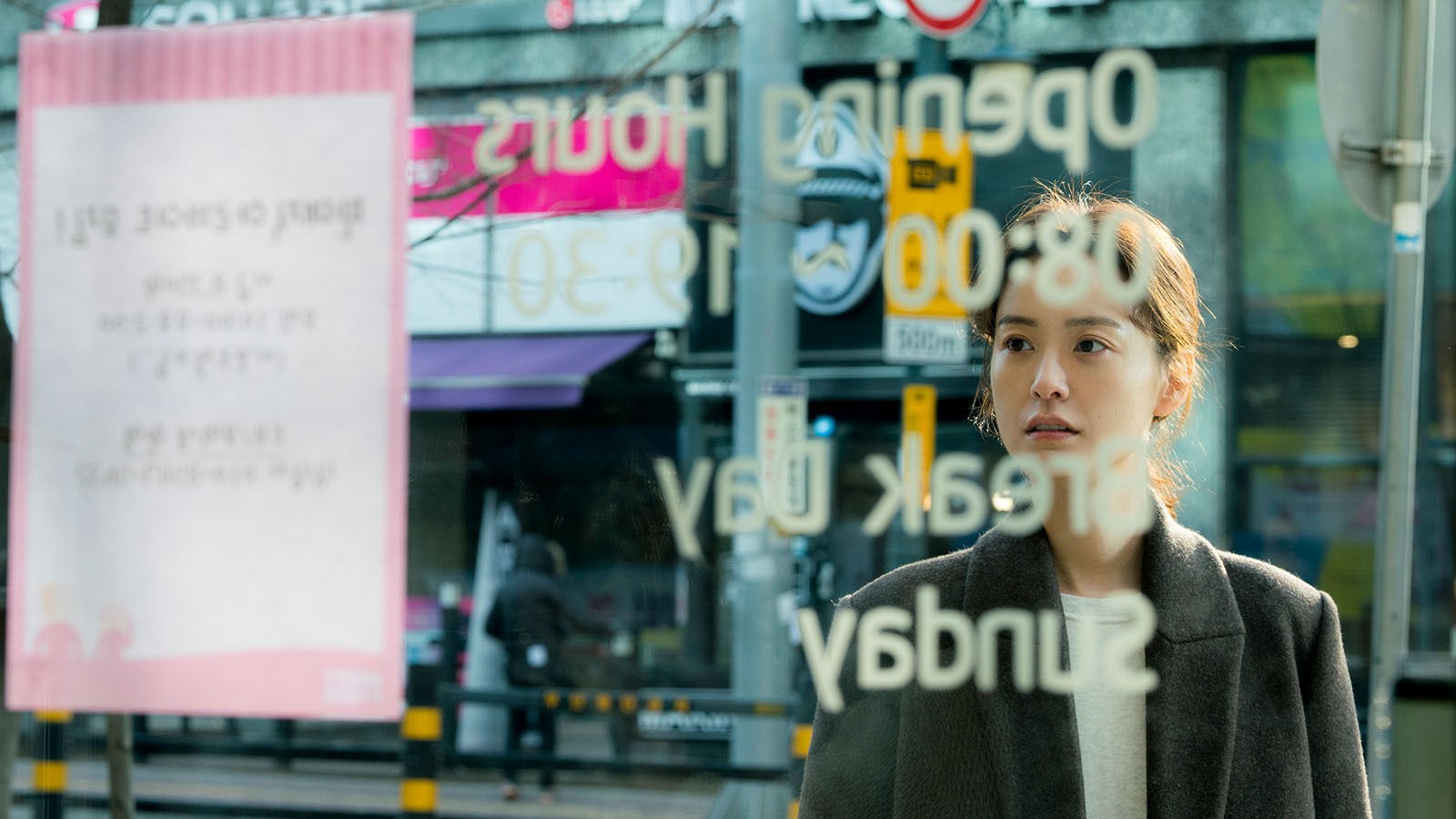 April 8 - 18, 2021
A blazingly feminist story based on Cho Nam-joo's controversial bestselling autographical novel that rocked South Korea, thirtysomething Ji-young (Jung Yu-mi, Train to Busan) navigates a conservative patriarchal society in search of identity and self-actualization.

Based on the bestselling South Korean novel by Cho Nam-ju, Kim Ji-young, Born 1982 is a pensive illustration of the clash between family tradition, modern gender roles, and personal desire. Kim Ji-young (Jung Yu-mi) has grown up taking care of everyone around her. After watching her mother forgo a career as a teacher to support her husband and children, she finds herself falling into the same expected pattern. From helping to raise her pampered little brother and headstrong younger sister to marrying a successful man and caving under the pressure to get pregnant and become a full-time housewife and stay-at-home mother, Ji-young's life seems to be rushing forward in ways she hasn't fully agreed to. When she feels the itch to go back to work for her former boss at a new, female-founded PR company, she sees roadblocks at every turn. Ji-young begins suffering supernatural spells, allowing numerous spirits to speak through her, asking for gratitude from others and pointing out gendered inequalities in her everyday life. Touching on mental illness, post-partum depression, and sexism in the workplace, as well as discrimination against working mothers, Do-young's first feature is a powerful feminist film that places an unforgiving mirror in front of patriarchal tradition.
— Emalie Soderback
Director Biography
KIM Do-young worked as an actress for a decade before pivoting to screenwriting and directing in 2012 with her first short, "The Visitor." She began a master's degree at the Korea National University of Arts in 2017 before directing her short film "The Monologue" (2018). This film received wide recognition and critical acclaim, winning the Best Film in a City of Sadness and the Audience Award at the 17th Mise-en-scene Short Film Festival. KIM Ji-young, Born 1982 (2019), is her first feature film.
Original Language Title:

82년생김지영

Director:

KIM Do-young

Principal Cast:

JUNG Yu-mi, GONG Yoo, KIM Mi-kyung, GONG Min-jung, KIM Sung-cheol

Premiere Status:

Seattle

Country:

South Korea

Year:

2019

Running Time:

118 minutes

Producer:

KIM Hee-Jin, PARK Ji-Young

Screenplay:

YOO Young-A, based on the novel by Jo Nam-Joo

Cinematographers:

LEE Sung-Jae

Editors:

SHIN Min-kyeong

Music:

KIM Tae-seong

Awards:

LA Asian Pacific Film Festival 2020 (Grand Jury Prize)

Filmography:

Debut Feature Film

Language:

Korean

Has Subtitles:

Yes

US Distributor:

Lotte Entertainment