The King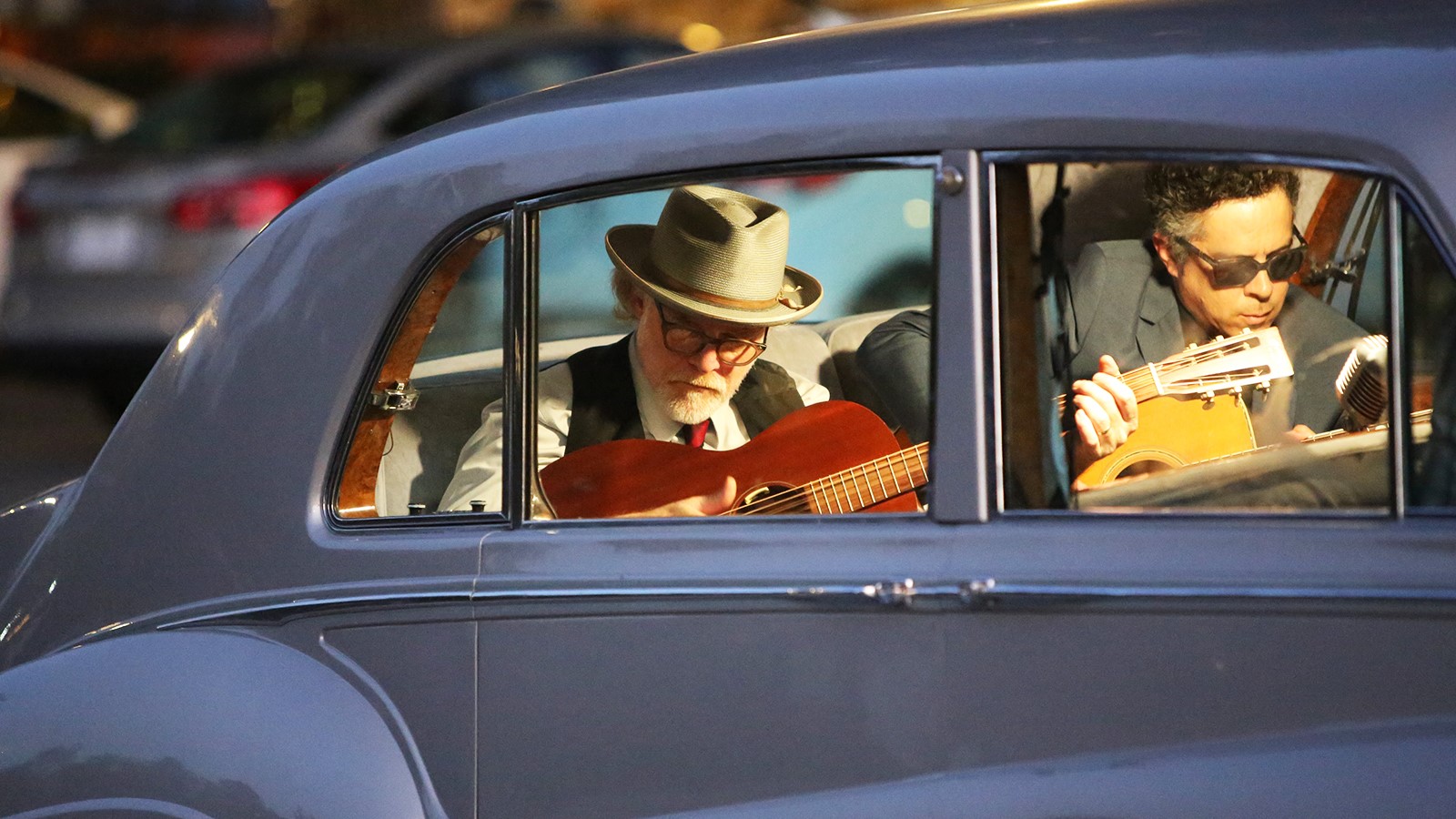 Award-winning documentarian Eugene Jarecki (Why We Fight) drives Elvis Presley's 1963 Rolls Royce across the U.S., staging informative backseat interviews with famous and everyday Americans along the way, to chronicle how a country boy lost his authenticity and how a country traded democracy for an empire.
America the bold, America the beautiful, America the empire in decline. Analogous to that sentiment is the life of Elvis Presley, from guttural blues artist and cultural icon to commercial King, then dead on a toilet. That's the story in acclaimed documentarian Eugene Jarecki's (Why We Fight, The House I Live In) latest film. While driving a winding route across the country in Elvis's own '63 Rolls Royce, Jarecki illuminates the life, career, and downfall of America's most famous musician amid the backdrop of American history and modern politics. Jarecki's backseat interviewees are as varied as the artists Elvis took from and gave to: From Emmylou Harris, Alec Baldwin, Chuck D, and residents of his hometown of Tupelo, Mississippi, the conversation stretches from the gamut of religious-like reverence to derision. Elvis's life is inexorably tied to the mythos of the American dream, his health and career deteriorating under commercial exploitation from a raging manager while America's sheen faded with a corporate paint job, unironically culminating in the turbulent election of a real-estate magnate to the highest office in the land. Do the similarities end there? This film dreams of an American recovery, unlike the sad fate of the King of Rock 'n' Roll.
Director Biography
After graduating from Princeton University, Eugene Jarecki began his career in the arts by directing plays, later moving to filmography with his first short, Season of the Lifterbees (1992). Along with his acclaimed body of work in the arts, Jarecki is a public intellectual and co-founder of The Eisenhower Project, which focuses on public policy that shapes American foreign and domestic defense strategies. His work is often a reflection of his reactions to corruption and injustice in modern society.
Sponsored by KNKX, UW Alumni Association
Director:

Eugene Jarecki

Principal Cast:

Alec Baldwin, Chuck D, Emmylou Harris, Ethan Hawke, Van Jones, Mike Myers

Premiere Status:

Seattle

Country:

USA, Germany, France

Year:

2018

Running Time:

107 min

Producer:

David Kuhn, Christopher St. John, Christopher Frierson, Georgina Hill

Screenplay:

Eugene Jarecki

Cinematographers:

Tom Bergmann, Christopher Frierson, Étienne Sauret

Editors:

Simon Barker, Alex Bingham, Èlia Gasull Balada, Laura Israel

Music:

Antony Genn, Robert Miller, Martin Slattery

Website:

http://www.theking.film/

Filmography:

The House I Live In (2012); Reagan (2011); Why We Fight (2005); The Trials of Henry Kissinger (2002); The Opponent (2000)

Language:

English

Format:

DCP

US Distributor:

Oscilloscope Laboratories

International Sales:

United Talent Agency