Lemon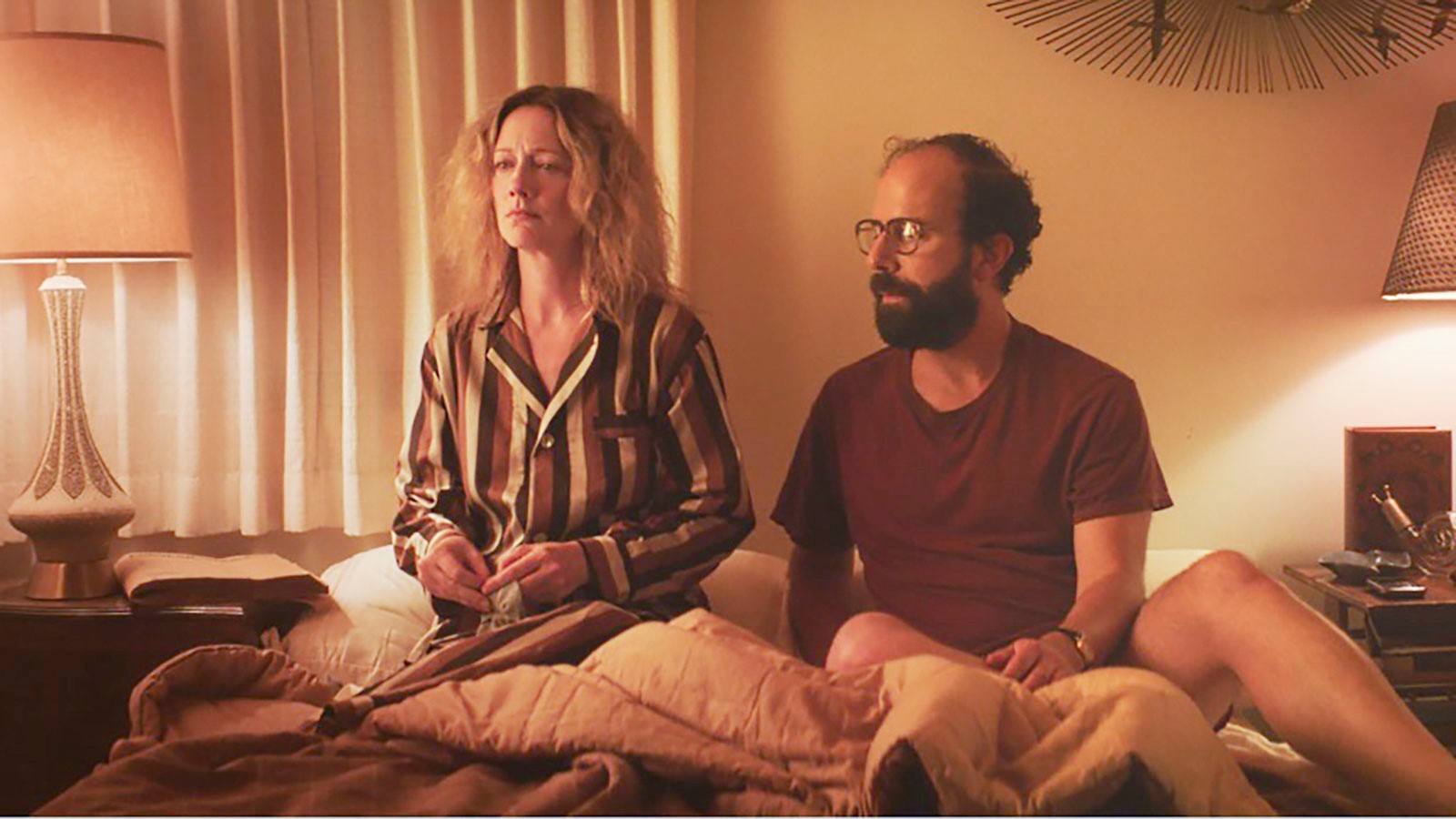 Janicza Bravo's utterly absurdist dark comedy of failure, awkwardness, and pathos stars Brett Gelman ("Eagleheart") as a middle-aged misanthropic acting teacher waiting for his big break who enters a downward spiral after his blind girlfriend leaves him.
Friday, May 19, 2017
Purchased Tickets
Limited Availability
On Standby
Matinee
Saturday, May 20, 2017
Purchased Tickets
Limited Availability
On Standby
Matinee
Los Angeles can be an anxious, unnerving place, and nobody understands that better than writer/director Janicza Bravo, who doubles down on the city's uniquely deranged qualities and magnifies them into twisted ludicrousness. 40-year-old Isaac (co-writer Brett Gelman, "Another Period") is an acting teacher, a misanthrope, and an all-around loser who thrusts his unearned holier-than-thou attitude upon anybody within his orbit: His blind girlfriend Ramona (Judy Greer, "Archer"); the poor actors forced to endure his risible direction of Chekhov's "The Seagull"; his long-suffering agent who can only land him TV spots about STDs. When Ramona, done with his toxicity, finally breaks up with him, Isaac enters a self-destructive spiral with seemingly no end. Featuring bizarre sequences that feel like if David Lynch and Paul Bartel co-directed a French cringe comedy—a venomous Passover seder, a Jamaican barbecue that descends into madness—this is a comically absurdist film that bursts from the screen with vigor. Rounding out the cast are actors at the top of their game, including Michael Cera ("Arrested Development") and Gillian Jacobs ("Community") as horribly mismatched actors, Fred Melamed (A Serious Man) and Rhea Perlman ("Cheers") as Isaac's parents, and Nia Long (The Best Man) as a romantic interest and Isaac's last hope.
Director Biography
Janicza Bravo is a writer/director based in Los Angeles. She was raised on an army base in Panama City, Panama. She studied theatre design and directing at NYU, and has mounted plays in the States and abroad. Her foray into film began five years ago. Bravo's work has screened at AFI Fest, Brooklyn Academy of Music, Carnegie Hall, Sundance Film Festival, SXSW, and Tribeca Film Festival. Filmmaker magazine named her as one to watch.
Sponsored by Ingeniux, ShadowCatcher Entertainment
Director:

Janicza Bravo

Principal Cast:

Brett Gelman, Judy Greer, Michael Cera, Nia Long, Shiri Appleby, Fred Melamed, Gillian Jacobs, Rhea Perlman

Premiere Status:

Seattle

Country:

USA

Year:

2017

Running Time:

83 minutes

Producer:

Paul Bernon, Sam Slater, David Bernon, Han West, Houston King

Screenplay:

Janicza Bravo, Brett Gelman

Cinematographers:

Jason McCormick

Editors:

Joi McMillon

Music:

Heather Christian

Filmography:

Debut Feature Film

Language:

English

Format:

DCP

US Distributor:

Magnolia Pictures

International Sales:

ICM, UTA