Looking For?
Loading the player ...
What should be one of the simplest of questions in setting up a dating profile isn't so easy for gay Taiwanese filmmaker Chou Tung-Yen to answer, leading him on a globetrotting journey interviewing a variety of men who share their stories of love and lust to reveal how dating in the gay community has changed since the rise of dating apps.
So what are you looking for? It's a question often asked in dating apps of all kinds. But there's hardly ever an easy answer; it's perhaps a quick one, but one that rarely leads to any certainty. When filmmaker Tung-yen Chou was asked the question four years ago, he had no idea. Thus began his journey to find out, eventually leading to 60-plus interviews with gay men from around the world discussing experiences of love, lust, and loss in the dating world. They come from different backgrounds and cultures with varying degrees of social acceptance for homosexuality, some keeping their identities secret. By asking this fundamental question, he received answers running the gamut of friendship, to a one time hook-up, and to marriage. None, however, were sure of their answers: As one Chinese interviewee said in response, "Everything, because everything is possible." And for Yen, what began as a simple curiosity project morphed into an odyssey of self-discovery. This serene and kindhearted documentary will elicit empathy and compassion beyond all else, with Yen trying to discern what he's looking for.

Director Biography
Tung-yen Chou is a multi-talented and versatile director with work spanning the mediums of multi-media design, filmmaking, literature editing, performing arts, and installations. He is also the founder and director of Very Mainstream studio and is devoted to supporting the education of aspiring Taiwanese performance artists.

Sponsored by Greater Seattle Business Association, Taiwan Studies Program at UW
Original Language Title:

Ni Zhao Shen Me

Director:

Tung-yen Chou

Premiere Status:

Seattle

Country:

Taiwan

Year:

2017

Running Time:

60 minutes

Producer:

Ting-Chien Wu

Screenplay:

Tung-Yen Chow

Cinematographers:

Tung-Yen Chow, Hsing-Yin Kuo, Chia-Wen Huang, Adiong Lu, Ki-Yan Chen, Cheng-Yi Wang, Hyperreality Me

Editors:

Chia-Wen Huang

Music:

Lu-Ming Lu

Website:

Official Film Website

Filmography:

Voyage in Time (2011)

Language:

English, Mandarin

Format:

DCP

International Sales:

Very Mainstream Studio
Packaged Films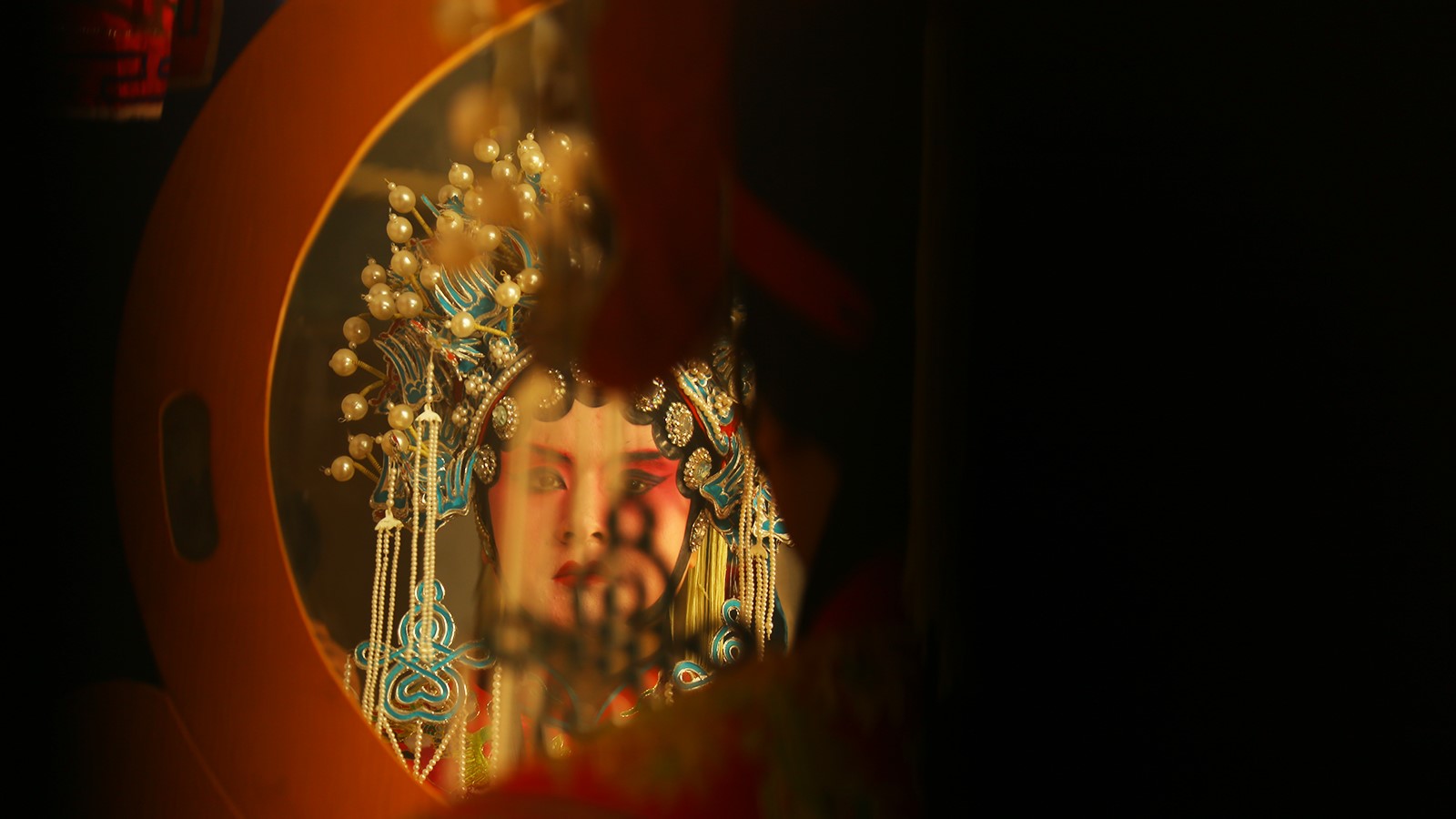 China | 2016 | 20 minutes | Yongliang Chang
Watching a Chinese Opera show, teenager Dummy finds himself deeply attached to the beautiful female character—who is played by a man.