Lullaby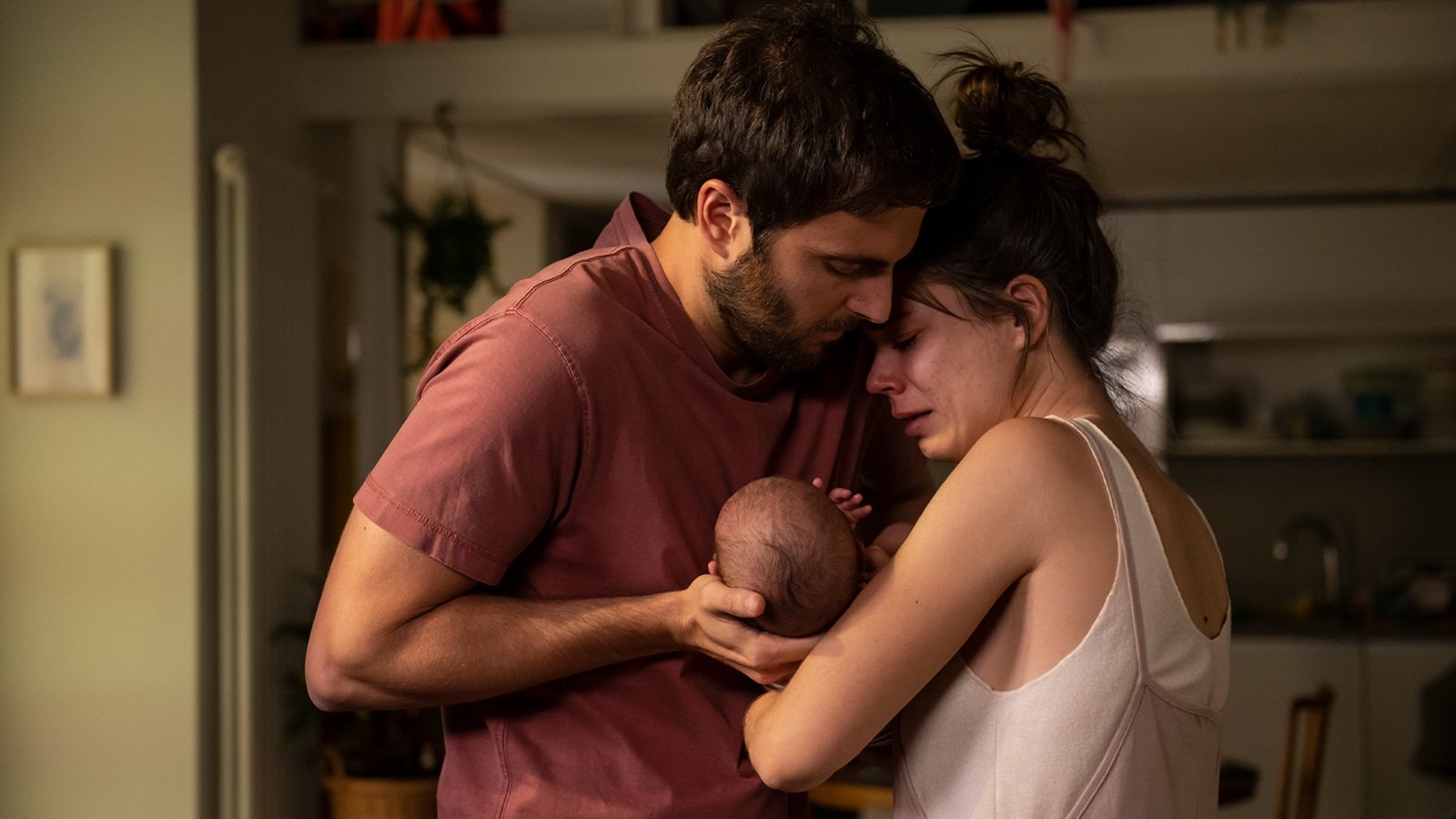 April 14 - 24, 2022
Stressed to her breaking point with the demands of parenthood, new mom Amaia takes up with her aging parents, uncovering long-buried secrets and learning hard-won truths about what it means to be a family in this rich and emotionally raw debut feature.
STREAMING TICKETS
CLOSING NIGHT PARTY
Presented by Flyhomes, Inc.
Make an evening of it! Join us after the Sunday, April 24 screening for our Closing Night Party at the Museum of History and Industry (MOHAI), beginning at 8:00pm. At the party, enjoy full access to MOHAI and all exhibits, signature SIFF cocktails featuring Tito's Vodka, hors d'oeuvres, a photo booth, music from DJ David Lowe, and more.
$40 General Public ($35 SIFF Members)
Includes two drink tickets and hors d'oeuvres
Arriving home after giving birth to her only child, 35-year-old Amaia (Laia Costa, Veronica), wants nothing more than to rest, nurse baby Jone, and eat sushi. Attended by her frequently absent partner Javier (Mikel Bustamante), doting father Koldo (Ramon Barea), and no-nonsense mother Begoña (Susi Sanchez, Julieta, The Skin I Live In), Amaia quickly becomes acquainted with the intense and unending stresses of new parenthood. With emotions heightened, nerves frayed, and the young couple at each other's throats, Javier takes yet another job that will take him away for an extended period, forcing Amaia to find the help she needs and move in with her parents. As three generations settle in and Amaia senses her previous life is slipping away, she comes to the quiet realization that her parents themselves are barely holding things together, their sharp points continually piercing one another—and uncovering a secret her mother has long kept buried. But when the family dynamic is forever changed after Begoña has a medical emergency, in an instant becoming as helpless as her own granddaughter, Amaia slowly comes to realize all the ways in which her parents' condition mirrors her own, coming to earn a hard-won empathy that comes with not only learning to love a difficult person but embracing a deeply imperfect family in this forthright and emotionally rich debut feature from writer/director Alauda Ruiz De Azúa.
Original Language Title:

Cinco Lobitos

Director:

Alauda Ruiz De Azúa

Principal Cast:

Laia Costa, Susi Sánchez, Ramón Barea, Mikel Bustamante

Premiere Status:

NA

Country:

Spain

Year:

2022

Running Time:

100 min

Producer:

Manuel Calvo, Nahikari Ipiña, Marisa Fernandez Armenteros

Screenplay:

Alauda Ruiz De Azúa

Cinematographers:

Jon D. Domínguez

Editors:

Andrés Gil

Music:

Aránzazu Calleja

Filmography:

Debut Feature Film

Language:

Spanish, Euskera, English

Has Subtitles:

Yes

Format:

DCP

International Sales:

Latido Films