Midnight Traveler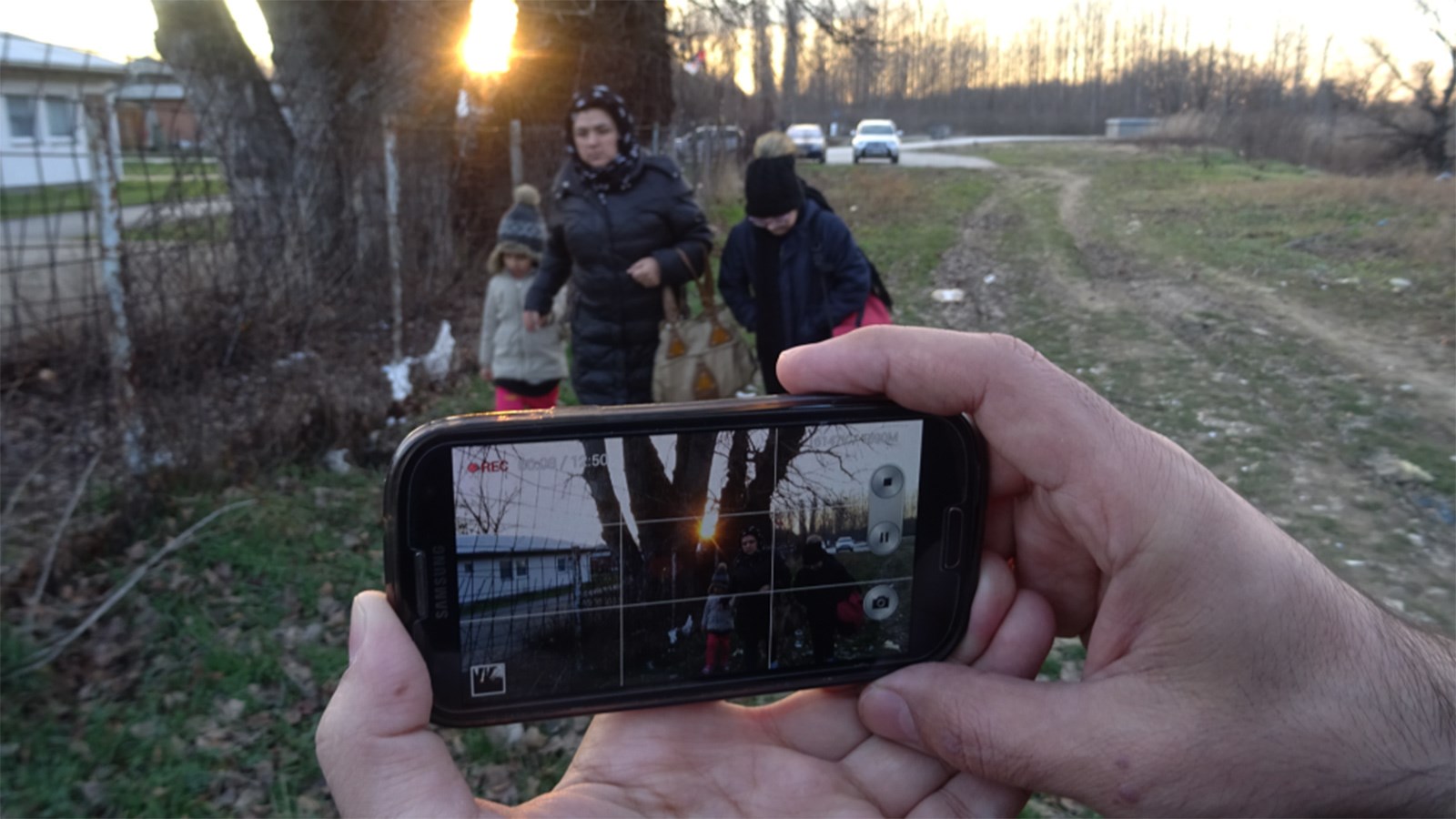 After receiving death threats from the Taliban, an Afghan filmmaker and his family document—on their cellphones—their own journey searching for asylum in eastern Europe.
"Heartfelt and heartbreaking, particular yet hauntingly representative."—The Hollywood Reporter
Hassan Fazili made a documentary for Afghan television called Peace in Afghanistan about a Taliban commander who turned his back on violence. How did the Taliban react? They killed the commander, then put a bounty on Fazili's head. That began a years-long journey taken with his wife and young daughters out of the dangers of their home country and into the dangers of refugee life. Normally we hear this type of story after the fact, often compressed through news reports, but both Hassan and his wife are filmmakers, and here they document their 3,500-mile journey with cell-phone cameras. Rarely do we get a first-person account like this, and the difference is striking. Should they pay the smuggler who's trying to extort money from them? How long will they be stuck in that refugee camp? Days? Months? A year? There are no obvious answers. What makes Midnight Traveler even better is that, as much as it's a first-person account of the refugee experience, it's also the story of a family. The daughters steal almost every scene they're in, whether by expressing wonder or boredom or alerting them to danger. This is the rare refugee story that allows you to see yourself in their shoes, and it's a trip worth taking.
Director Biography
Before the Taliban put out a call for Hassan Fazili's death, forcing the Afghan director to flee his native country with his wife and two young daughters, Fazili created theater, documentaries, short films, and several popular television series in Afghanistan. The British Council selected him to attend 2011's Sheffield/DocFest for documentary filmmaking, networking, and training. He is known for work that sheds light on the rights of Afghan women, children, and people with disabilities. Midnight Traveler (2019) chronicles his family's journey through exile.
Sponsored by KING 5
Director:

Hassan Fazili

Principal Cast:

Fatima Hussaini, Hassan Fazili, Nargis Fazili, Zahra Fazili

Country:

USA, Qatar, United Kingdom, Canada

Year:

2019

Running Time:

87 minutes

Producer:

Emelie Mahdavian, Su Kim

Screenplay:

Emelie Mahdavian

Cinematographers:

Fatima Hussaini, Hassan Fazili, Nargis Fazili, Zahra Fazili

Editors:

Emelie Mahdavian

Music:

Gretchen Jude

Website:

Official Film Website

Awards:

Sundance 2019 (World Cinema Documentary Special Jury Award)

Filmography:

Debut Feature Film

Language:

Farsi, Pashto, English

Has Subtitles:

Yes

Format:

DCP

US Distributor:

Oscilloscope Laboratories

International Sales:

Doc & Film International