Mouthpiece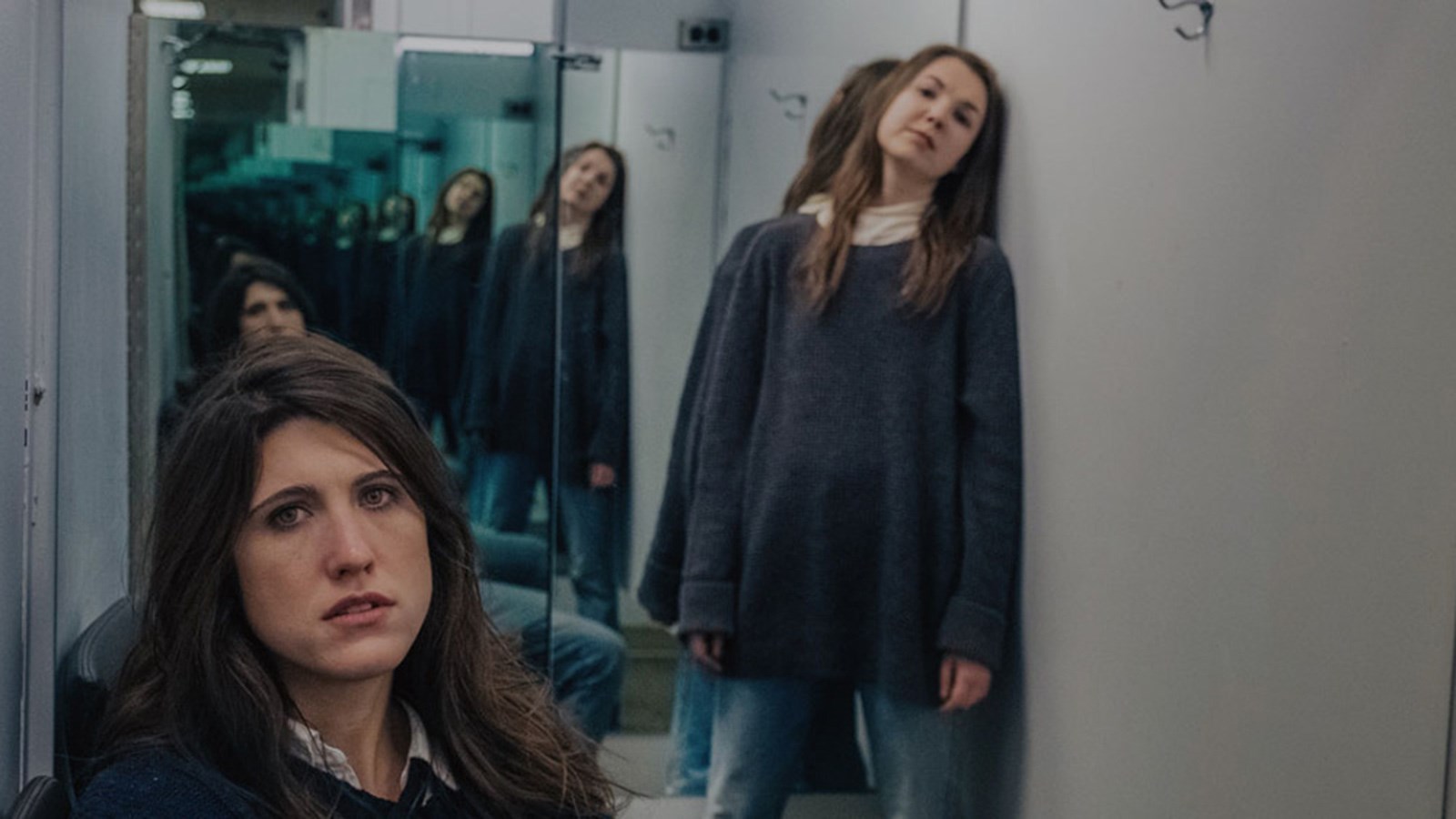 Amy Nostbakken and Norah Sadava not only wrote the play Patricia Rozema's film expands on, they star in it, playing two aspects of one character—a woman struggling to write a eulogy for the mother she clashed with.
"'Mouthpiece' digs deeply and personally into the roles women play, past and present, and how societal expectations can muddy up their individual desires."—Variety
It may sound like an ordinary arthouse drama—30-year-old Cassandra has just lost her mother and, because of their troubled relationship, is having difficulty writing her a eulogy—but then you get to the hook; Cassandra is played by two different actresses, representing the fractured voices and personalities that make up one modern woman. Played by Amy Nostbakken and Norah Sadava—who also starred in and wrote the play upon which this film is based—they are indicated in the credits only as "Tall Cassandra" and "Short Cassandra," but their differences are clear: Tall Cassandra (Nostbakken) is intense, expressive, a fighter, while Short Cassandra (Sadava) is kinder, gentler, more controlled. As Cassandra stumbles through a wintry Toronto preparing for the funeral, her anguish alternates between feelings of anger at her mother's emotional isolation and nostalgia for the better moments, especially ones directly in the wake of her parents' divorce. Will Cassandra be able to properly honor her mother's life, even if she sees reflections of herself in her mother's untapped potential? Director Patricia Rozema (1999's lovely adaptation of Mansfield Park), along with the writers/stars, has expanded this experimental two-woman performance piece into a complex depiction of grief, externalizing Cassandra's internal strife in a startling and poignant way.
Director Biography
Patricia Rozema is a Canadian film director, writer, and producer. Born in Kingston, Ontario, and raised in the small town of Sarnia in a Dutch Calvinist immigrant family where television was severely restricted, Rozema didn't go to a movie theater until she was 16. Rozema then studied philosophy at Calvin College and Seminary in Michigan. Her films, though varied in style and content, have always been marked by a humane and tender sensibility.
Sponsored by Canadian Studies Center at UW, Consulate General of Canada
Director:

Patricia Rozema

Principal Cast:

Amy Nostbakken, Norah Sadava, Maev Beaty, Taylor Belle Puterman

Country:

Canada

Year:

2018

Running Time:

91 minutes

Producer:

Christina Piovesan, Patricia Rozema, Jennifer Shin

Screenplay:

Patricia Rozema, Amy Nostbakken, Norah Sadava

Cinematographers:

Catherine Lutes

Editors:

Lara Johnston

Music:

Amy Nostbakken

Awards:

Women in Film and Television Artistic Merit Award 2018

Filmography:

Into the Forest (2015); Kit Kittredge: An American Girl (2008); Mansfield Park (1999); When Night is Falling (1995); I've Heard the Mermaids Singing (1987)

Format:

DCP

US Distributor:

Dada Films