Mr. Long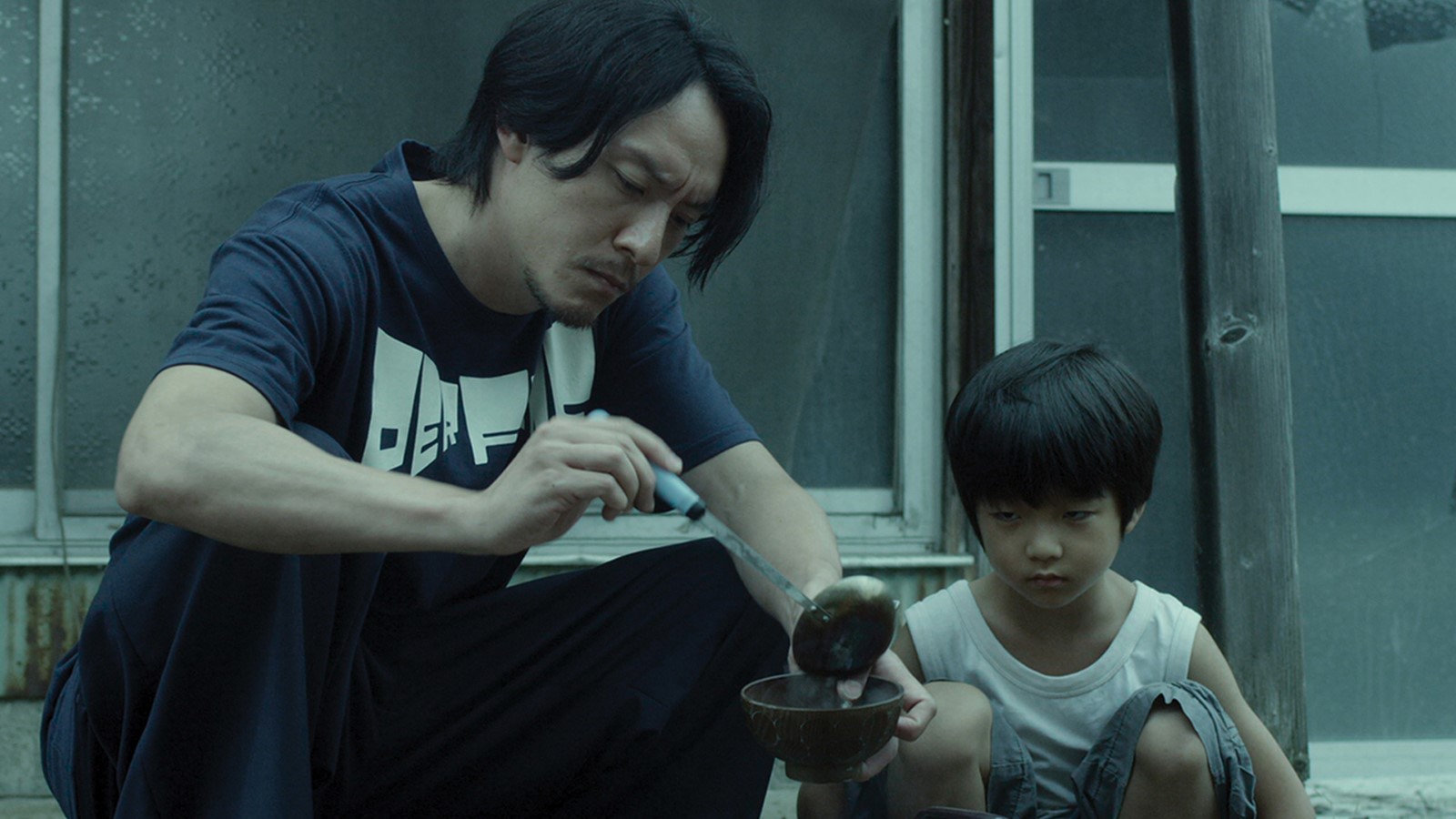 Yojimbo meets Tampopo in maverick director Sabu's surprisingly tender modern fable about a taciturn sword-wielding hitman who hides out in a Japanese village, makes friends, and cooks surprisingly tasty noodles, until his past comes back to haunt him.
"A unique blend of ruthless gang wars and the soft boil of noodle cooking"—Diana Cheng, Asian American Press
Friday, June 2, 2017
Purchased Tickets
Limited Availability
On Standby
Matinee
Thursday, June 8, 2017
Purchased Tickets
Limited Availability
On Standby
Matinee
Saturday, June 10, 2017
Purchased Tickets
Limited Availability
On Standby
Matinee
Maverick Japanese director Sabu is a SIFF mainstay, having brought us such visually lush, darkly comic films as Kanikosen (SIFF, 2010) and the horror satire Miss Zombie (SIFF, 2014). This year, he has cooked up a surprisingly tender modern fable, one that packs a hefty emotional wallop while still delivering on the boldness we've come to expect. Mr. Long (Chang Chen, The Assassin) is a taciturn, knife-wielding hitman out of Taiwan. On his latest mission in Japan, the assignment goes terribly wrong, and the injured assassin is forced to hide out in a nearby village; this town has seen better days, many of its buildings abandoned or filled with heroin-addicted junkies. Still, despite not knowing a word of Japanese, Mr. Long is taken in by the townsfolk, people whose kindness overwhelms the dilapidation around them. With many days left before he can catch the next boat back to his homeland, the culinarily adept Long is convinced by his new neighbors to start up a Taiwanese noodle stand. As his cooking skills give him a new life and identity, his violent past eats away at him, threatening to rear its ugly head at any moment. Mr. Long can best be described as Yojimbo meets Tampopo, a seemingly effortless mix of genres that portrays humanity at its best and its worst.
Director Biography
Born in the Japanese prefecture of Wakayama in 1964, he started out as an actor before turning to writing and directing. In 1996, he made his directing debut with D.A.N.G.A.N. Runner. Until now, he has directed 15 feature films which include Postman Blues (1997), Monday (1999), Miss Zombie (2013) and Chasuke's Journey (2015).
Sponsored by The Japan Foundation - Los Angeles, Japan Studies Program UW, Tito's Handmade Vodka
Director:

Sabu

Principal Cast:

Chang Chen, Shô Aoyagi, Yiti Yao, Runyin Bai

Premiere Status:

Seattle

Country:

Japan, Hong Kong, China, Taiwan, Germany

Year:

2017

Running Time:

129 minutes

Producer:

Shozo Ichiyama, Koki Kageyama, Yoichi Shimizu, Jacky Pang, Stephan Holl

Screenplay:

Sabu

Cinematographers:

Koichi Furuya

Editors:

Georg Petzold

Music:

Junichi Matsumoto

Website:

Official Film Website

Filmography:

Happiness (2016); Chasuke's Journey (2015); Miss Zombie (2013); Bunny Drop (2011); Dead Run (2005); Hold Up Down (2005); Blessing Bell (2002); Unlucky Monkey (1998)

Language:

Mandarin, Japanese, Taiwanese

Has Subtitles:

Yes

Format:

DCP

US Distributor:

Jet Tone Films

International Sales:

Jet Tone Films