N. Scott Momaday: Words from a Bear
Loading the player ...
This profile of Kiowa author Navarro Scott Momaday, 50 years after his Pulitzer Prize win, focuses on both his place in American literature and his role in keeping Native American oral tradition alive.
"A rare opportunity to hear directly from the dean of Native American writers about his craft and career."—The Hollywood Reporter
SPECIAL FREE 4TH WORLD EVENT
Join SIFF and the Seattle Central Library on Saturday, May 25 for a special complimentary screening of N. Scott Momaday: Words from a Bear, paired with the short film Gutk'odau (Yellow) by Adam Piron (Kiowa).
Following the screening, director Adam Piron, community activist Paulette Jordan (Coeur d'Alene), short film director Ben Alex-Dupris (Colville), and other special guests will engage in a Q&A on the importance of shifting narrative from an Indigenous point of view through storytelling methodologies.
Saturday, May 25 | Seattle Central Library | 12:30 PM (followed by Q&A)
Words From A Bear offers a culturally specific portal into the mind and cosmology of the first Native American to win a major literary award, Pulitzer Prize-winning writer and artist Navarro Scott Momaday ("House Made of Dawn"), whose prolific and charismatic writings created space for what was termed a "Native American Renaissance" in art and literature in the late 1960s. This time of collective ripening of cultural agency and political power, fueled through the arts, inspired generations of Indigenous intellects, creatives, and activists to stand up for Native sovereignty and self-expression from the Civil Rights era through today. Director Jeffrey Palmer steers this filmic travel through Momaday's particular experience of the American West, from the expansive Kiowa homelands of Oklahoma to the warmth of the New Mexican palette. Like his subject a Kiowa tribal member and artist, Palmer weaves together an intensely personal story through an Indigenous lens; by utilizing rich archival images, poetry, animation, history, and star stories, he reminds the audience to reflect on the essence of blood memory and identity through the transformative act of storytelling. Words From A Bear is ultimately an enlightening journey toward understanding the cultural, physical, spiritual, and political landscapes that imprinted on Momaday's creative psyche.
Director Biography
Jeffrey Palmer is an Indigenous Kiowa filmmaker and media artist who received his M.F.A. in Film and Video Production with an emphasis in documentary film and video installation from the University of Iowa in 2012, and his M.A. in Native American Studies, focusing on Native American exploitation in early cinema, from the University of Oklahoma. His short films have screened at Sundance Film Festival, Berlin Independent Film Festival, and Winnipeg Indigenous Film Festival to name a few, and he is the recipient of the Sundance Institute Creative Producers Award. N. Scott Momaday: Words From A Bear is his directorial feature debut.
Sponsored by Tulalip Tribes Charitable Fund
Director:

Jeffrey Palmer

Principal Cast:

N. Scott Momaday, Joy Harjo, Robert Redford, Beau Bridges, Jeff Bridges, James Earl Jones

Country:

USA

Year:

2019

Running Time:

84 minutes

Producer:

Jeffrey Palmer

Cinematographers:

Jeffrey Palmer, Youngsun Palmer

Editors:

Nancy Novack

Music:

Aska Matsumiya

Website:

Official Film Website

Filmography:

Debut Feature Film

Language:

English

Format:

DCP

US Distributor:

PBS Theatrical
Packaged Films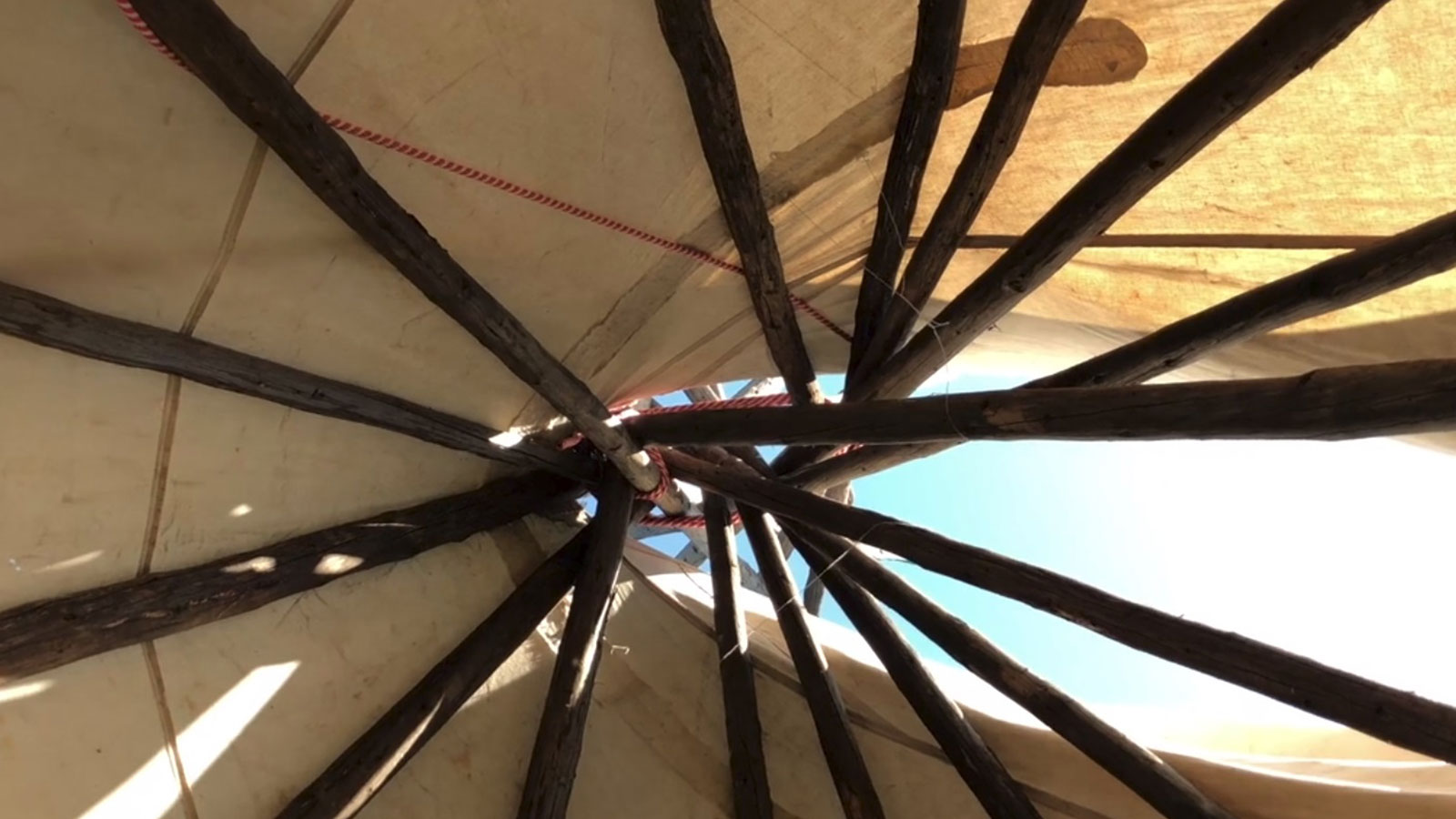 USA | 2019 | 8 minutes | Adam Piron (Kiowa)
This experimental documentary short combines audio captured from Kiowa Tribe language lessons with breathtaking shots of the Great Plains.