Nahuel & the Magic Book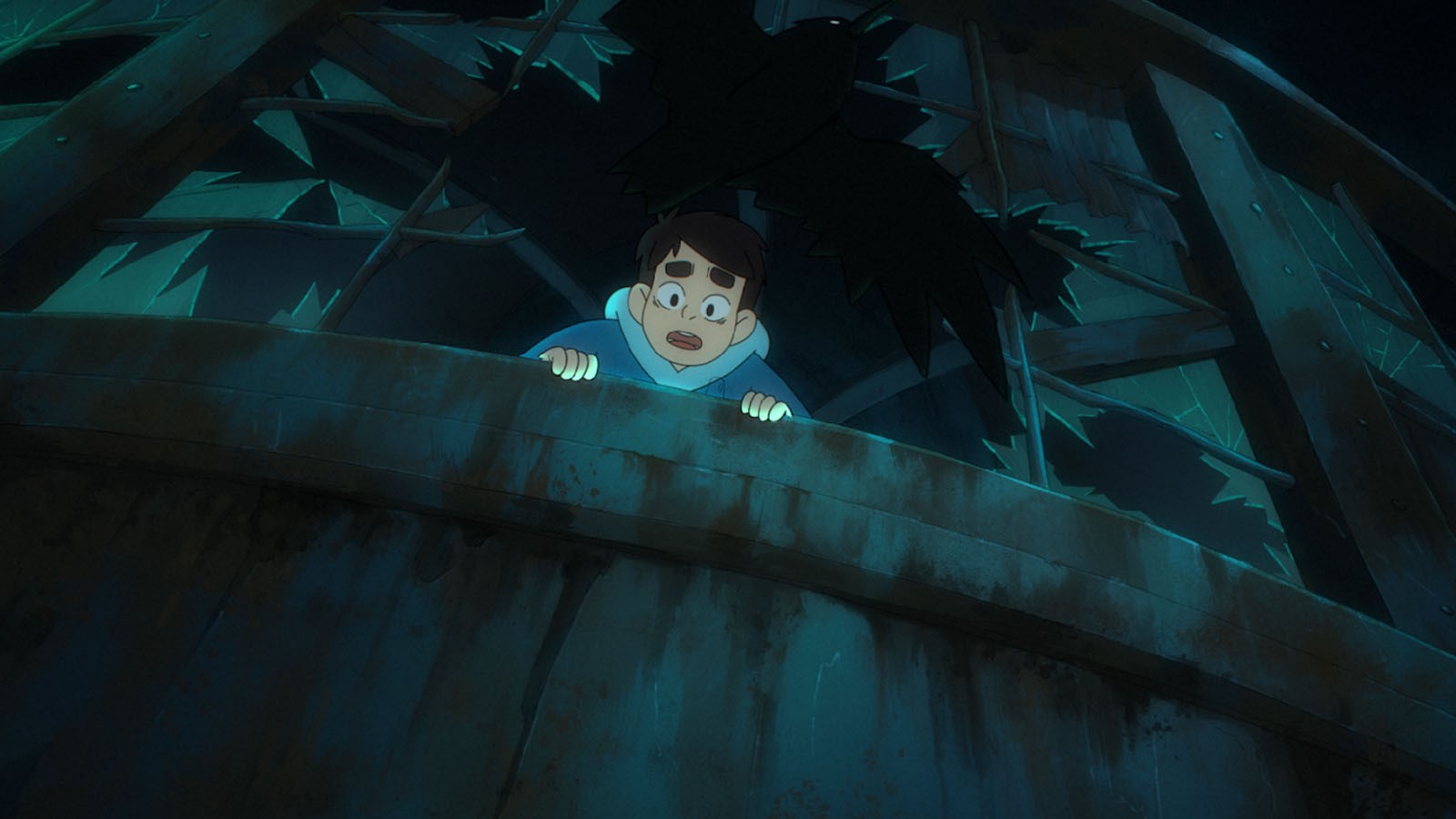 April 8 - 18, 2021
A curious young boy, a healer's apprentice, and a talking wolf go on a seafaring adventure to rescue the boy's fisherman father from a wicked sorcerer who is after a book that grants its reader magical powers. Ages 8+
For fisherman's son Nahuel, the ocean and its dark mysteries are the stuff of nightmares. Born aboard his father Antonio's boat during a violent storm that took his mother's life, Nahuel inherited an acute fear of anything to do with boats or the sea. Coupled with the constant running from local bullies and poor Nahuel just can't seem to build up the courage to face his fears. But when he finds "El Levisterio," a powerful book whose magic incantations can temporarily give him courage, Nahuel thinks his problems are solved. Little does he know that "El Levisterio" is also coveted by evil master sorcerer Kalku, who plans to use the book's power to summon up a monstrous deep-sea terror that will destroy civilization. After his father is captured by Kalku, Nahuel must set off to rescue him alongside newfound companions Fresia, a Mapuche machi in training, and Ruende, a talking dog with a secret. In a land where dreams and reality are one and the same, where spells, magic, and fantastic creatures lurk around every corner, Nahuel must summon every ounce of courage he can, leading to a thrilling battle with the forces of evil—and his own fears—in this beautifully animated feature debut from director Germán Acuña.
In Spanish with English subtitles. Recommended for ages 8+ (emotional sequences around the loss of both parents)
Director Biography
Germán Acuña is a director and animator based in Santiago, Chile. In 2007, he founded his production company, Carburadores, which has created more than 100 audiovisual pieces using various animation techniques. He also directs music videos for artists such as Javiera Mena and Solo di Medina, among others. In 2010 he began producing content for TVN, and from 2015 to 2020, he directed and wrote the animated feature film Nahuel y el Libro Mágico, which is his first film. He is currently preparing his second animated feature: La Veta del Diablo, which is already in pre-production.
Original Language Title:

Nahuel y el Libro Magico

Director:

Germán Acuña

Principal Cast:

Voices: Consuelo Pizarro, Jorge Lillo, Marcelo Liapiz, Vanesa Silva, Muriel Benavides, Sebastian Dupont, Sergio Schmied

Premiere Status:

Seattle

Country:

Chile, Brazil

Year:

2020

Running Time:

98 minutes

Producer:

Sebastián Ruz, Livia Pagano

Screenplay:

Gérman Acuña, Juan Pablo Sepulveda

Cinematographers:

Marcelo Jara

Music:

Felicia Morales, Cristoabl Carvajal, Gérman Acuña

Website:

Official Film Website

Filmography:

Debut Feature Film

Language:

Spanish

Has Subtitles:

Yes

International Sales:

Latido Films