Nancy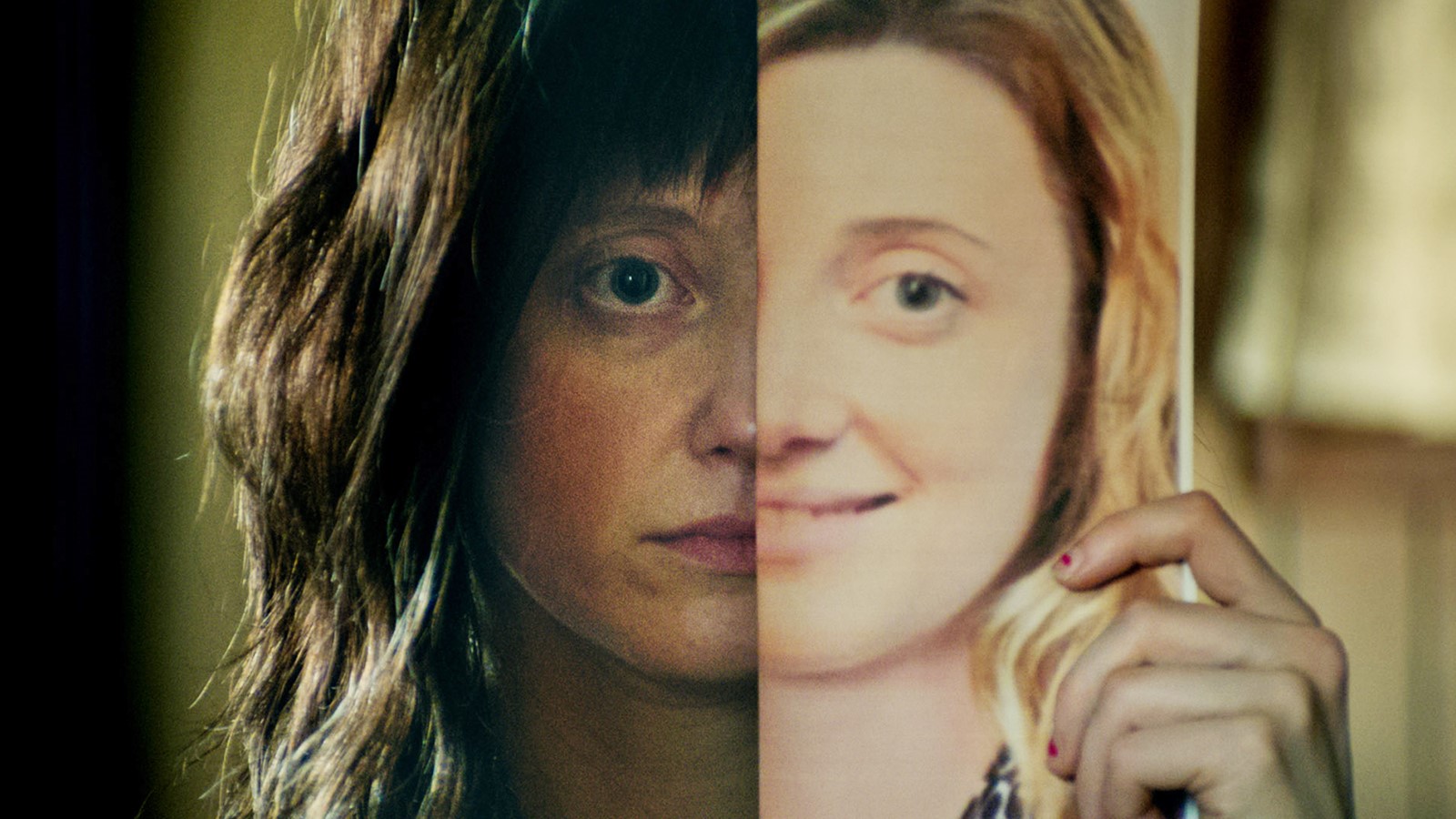 After Nancy (Andrea Riseborough), an aspiring writer dissatisfied with her dull life, sees a TV news story about a couple whose daughter was kidnapped 30 years ago, she invents a reality that quickly spirals out of control in this riveting psychological drama co-starring Ann Dowd and Steve Buscemi.
The title character in Christina Choe's debut feature longs to escape the drab, lifeless world in which she finds herself-35 years old, working a dull temp job, and still living with her indifferent mother (Ann Dowd, "The Handmaid's Tale"). To pass the time, Nancy (Andrea Riseborough, Birdman) makes up fanciful stories, such as an alleged vacation to North Korea, to seem more interesting. When she sees a TV news report about a couple, Leo and Ellen (Steve Buscemi and J. Smith-Cameron), who say they have been searching for their daughter who was kidnapped from a mall 30 years ago, Nancy suddenly gets a flash of recognition. Could the missing girl really be her? Nancy bears some resemblance to the digitally aged sketch of what Brooke might look like now. When she calls Leo and Ellen, saying she might be their daughter, Nancy sets off a chain of events that blur the line between reality and fantasy in this gripping psychological thriller. The decent, desperate couple is willing to project their hopes and aspirations onto the blank canvas that is Nancy's face. At the same time, by assuming Brooke's identity, Nancy can try to make her dream of being part of a caring family a reality. Is Nancy faking it? More importantly, the films asks, does the truth really matter?
Director Biography
Cristina Choe is an award-winning Korean-American filmmaker. She received her MFA at Columbia University for writing in directing. After making her feature film, NANCY (2018), Choe decided to take on more ambitious projects and created a docu-series called Welcome to the DPRK (2018) that can be streamed at Topic.com. The series documents Choe time in North Korea interacting with North Korean citizens.
Sponsored by Big Gin
Director:

Christina Choe

Principal Cast:

Andrea Riseborough, J. Smith-Cameron, Steve Buscemi, Ann Dowd, John Leguizamo

Premiere Status:

Seattle

Country:

USA

Year:

2018

Running Time:

87 minutes

Producer:

Amy Lo, Michelle Cameron, Andrea Riseborough

Screenplay:

Christina Choe

Cinematographers:

Zoe White

Editors:

David Gutnik

Music:

Peter Raeburn

Awards:

Sundance Film Festival 2018 (Waldo Salt Screenwriting Award)

Language:

English

Format:

DCP

US Distributor:

Samuel Goldwyn Films

International Sales:

Cercamon