Works-in-Progress Narrative Session Two: Retablo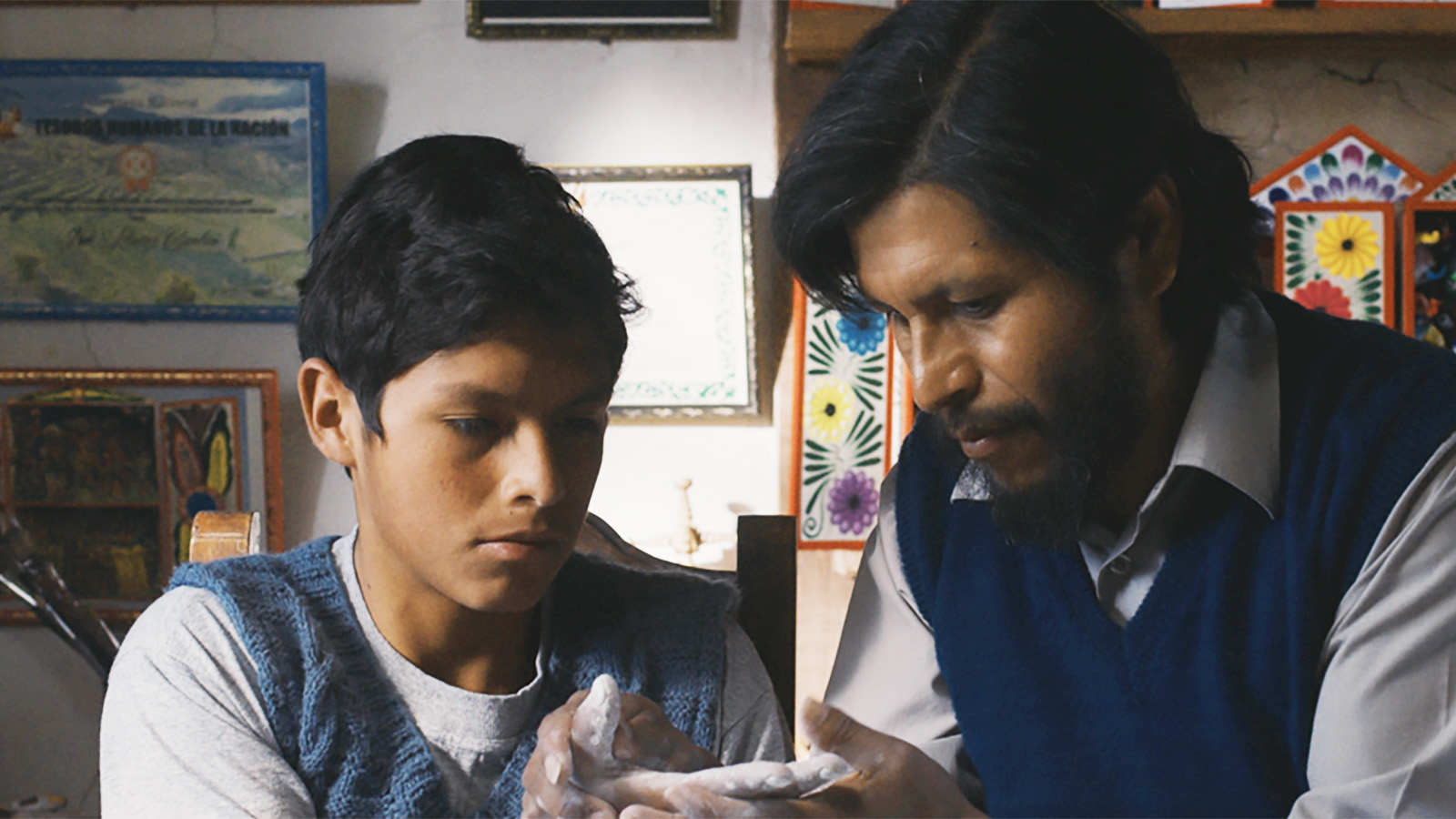 June 9, 2017
Retablo is a coming of age story of Segundo Paucar, a 14-year-old boy who wants to become a master story-box maker just like his father to carry on with the family legacy. On his way to a community celebration in the Andes, Segundo accidentally observes his father in a situation that shatters his whole world. Trapped in a chauvinistic environment, Segundo will try to deal in silence with all that is happening to him.
Writer/Director Alavaro Delgado Aparicio and Editor Eric Williams scheduled to attend.
Stage of Production
Feature Film
Debut Feature Film
Scheduled for festivals, fall/winter 2017
Director Biography
Alvaro obtained a Master's degree in Organizational Psychology at the London School of Economics and Political Science. He also holds a Master's in Innovation at the Massachusetts Institute of Technology (MIT). He studied film directing at the London Film Academy.

In 2010, he wrote and directed his first short film "¿Me Puedes Ver?" ("Can You See Me?") which had its world premiere at the Los Angeles Film Festival. It won the Audience and Jury award at the Latin American Film Festival.
"El Acompañante" ("The Companion") is his second short film as a writer and director which won the Peruvian National Short film award and was a finalist at the 2013 Sundance Film Festival and Rotterdam International Film Festival. It has been officially selected in more than 80 film festivals around the world including Palm Springs, Los Angeles, Outfest, San Francisco, Indie Lisboa, La Habana, Miami, Dokufest, among others. Furthermore, it had a Best Director nomination at the World Independent Film Awards, celebrated in Poland.
Retablo is his first feature film as a writer and director and was selected by the Sundance Institute to be part of the Feature Film program. In 2014, Retablo won the National Feature Film Award sponsored by the Peruvian Ministry of Culture. It also has received additional support from the Cinerech project and the New Cinema Network from the Rome Film Festival. Furthermore, it has won the Sørfond award in Norway. Currently, Retablo is in post-production.
Director:

Alavaro Delgado Aparicio

Country:

Peru

Running Time:

150 minutes