Navalny | SIFF 2022 Opening Night Gala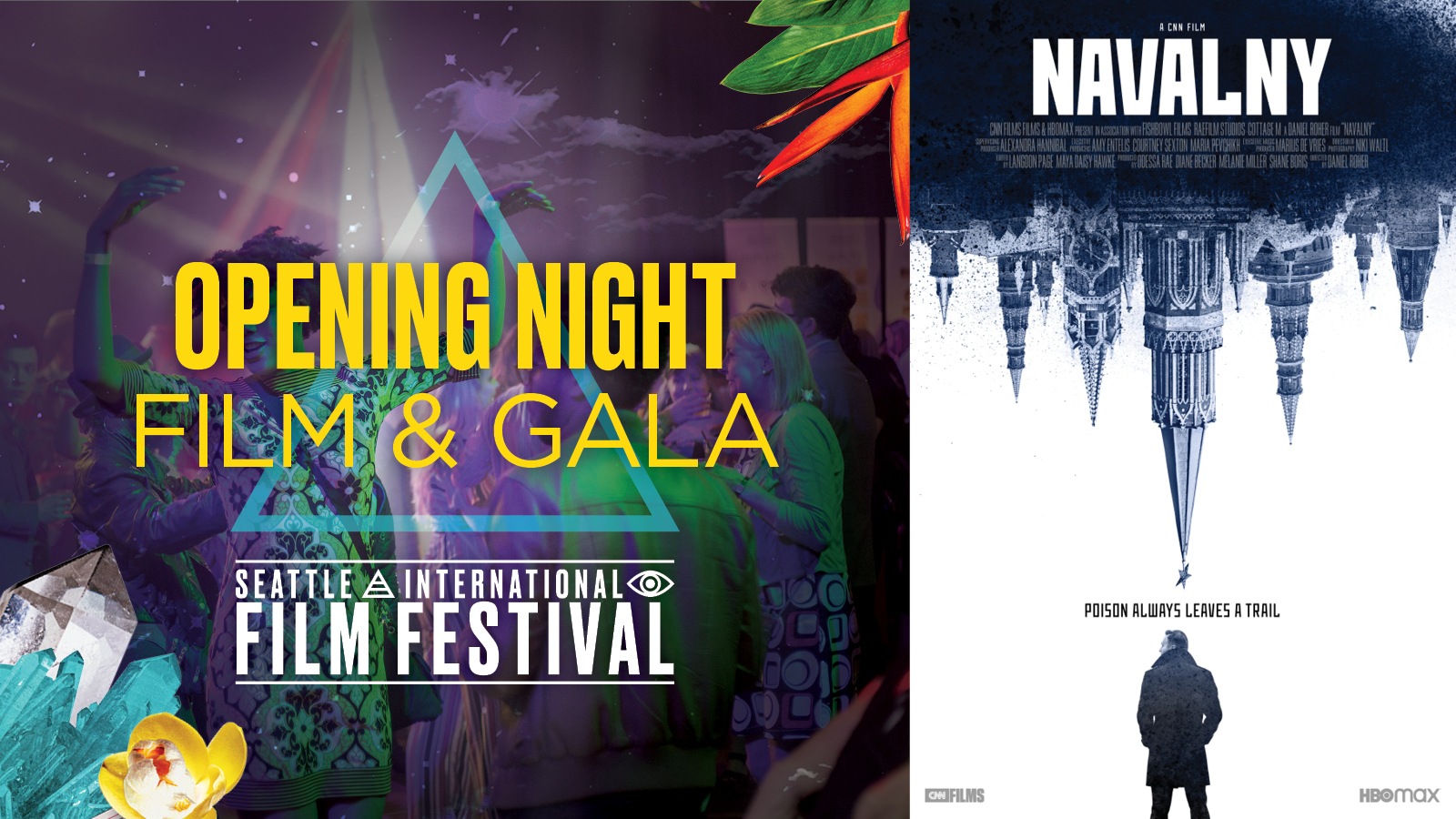 April 14, 2022
Like an edge-of-your-seat John le Carré spy novel but all too real, a real-life Russian thriller about charismatic opposition leader and former presidential candidate Alexei Navalny, who was poisoned with a notorious KGB-era nerve agent and lived to tell the tale.
Director Daniel Roher and producers Diane Becker, Shane Boris, and Odessa Rae scheduled to attend.
Film & Gala Package:

$85 General Public ($75 SIFF Members)
Includes admission to the film and entry to the Opening Night party.
Enjoy the after party on the Paramount stage and block party on Ninth Ave. with games, live DJs, dancing, a covered beer garden and more. Package includes 3 drink tickets for sips from The Walls, Georgetown & Tito's, plus full servings, not bites, from 4 complimentary food trucks including Where Ya At Matt & Tutta Bella
Red Carpet Experience:

$350 General Public & Members



Get special access on Opening Night—enjoy a private reception with catering and drinks from Tom Douglas Restaurants, reserved seating at the screening and a VIP area at our famous after-party.
Note: SIFF parties are strictly 21+. Please bring valid photo ID (driver's license, passport, etc.). Proof of vaccination OR negative PCR test (with results received within 48 hours of show-time) and masking are still required for patrons of all ages at the Paramount.
"...Navalny is a feast of evermore unbelievable details and a window into a movement against a state of increasingly boldfaced, demeaning lies." – Adrian Horton (The Guardian)
"It tells the stirring and riveting-as-a-thriller story of Alexei Navalny: his poisoning, his challenge to Vladimir Putin, his fearless role as Russia's opposition leader." – Owen Gleiberman (Variety)
Vladimir Putin's ruthlessness has been confirmed many times over, most recently with his unprovoked invasion of Ukraine, launched in February. But the vindictiveness of the former KGB spook took on a personal dimension in 2020 when charismatic opposition leader and former presidential candidate Alexei Navalny was poisoned with a notorious KGB-era weapon called novichok, a deadly nerve agent straight out of a Cold War thriller. With unnerving directness and matter-of-fact humor, Navalny describes the agony of his attack and his miraculous recovery, which plays out like an edge-of-your-seat John le Carré spy novel (including a daring intervention to whisk away the stricken Navalny for lifesaving treatment in Berlin). A born provocateur and social-media maestro, Navalny also mocks the shocking carelessness of Putin's goons, who rely on obvious security passwords and even fall for a prank phone call in which they admit to the Putin-orchestrated novichok attack. Despite the comic-book-level cloak-and-dagger skullduggery used in the assassination attempt, director Daniel Roher manages to convey the immense peril Navalny faced—and still faces after he heroically returned to Russia in 2021 only to be immediately arrested and sent to prison, where he remains today. Shot mostly in secret during Navalny's convalescence in Germany, the documentary includes probing and candid interviews of Navalny himself, his wife, and closest advisors, adding intimate tension to an almost unbelievable story. Navalny is an inspiring tale of political courage and steadfast resistance against unlimited power, as well as a dire warning about threats still to come from Russia's closest approximation of a James Bond villain.
— Randy Woods
Director:

Daniel Roher

Principal Cast:

Alexei Navalny, Yulia Navalnaya, Dasha Navalny, Zahar Navalny, Maria Pevchikh, Christo Grozev

Premiere Status:

Seattle

Country:

USA, Russia, Germany

Year:

2022

Running Time:

98 min.

Producer:

Diane Becker, Shane Boris, Melanie Miller, Odessa Rae

Cinematographers:

Niki Waltl

Editors:

Maya Daise Hawke, Langdon Page

Music:

Marius deVries

Website:

Official Film Website

Awards:

Sundance Film Festival 2022 (US Documentary Competition Audience Award)

Filmography:

Once Were Brothers (2019)

Language:

English, Russian

Has Subtitles:

Yes

US Distributor:

CNN Films, HBOMax

International Sales:

Dogwoof