Newton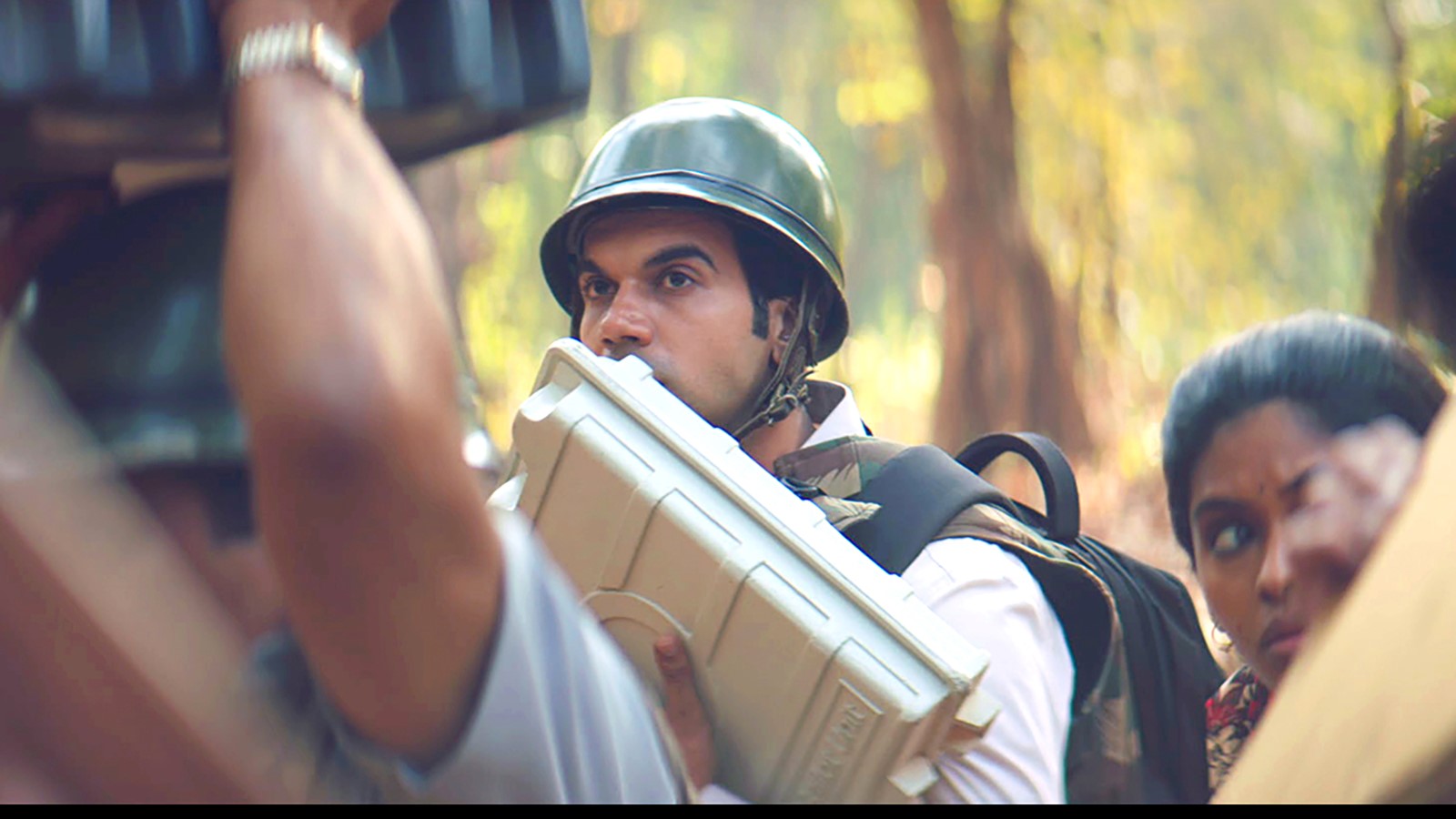 This black comedy follows a rookie government clerk in the conflict-ridden jungle of Central India who, despite apathetic local authorities and bushes teeming with guerrillas, is naively unfazed in his task to conduct free and fair voting during the Indian election of 2014.
Sunday, May 21, 2017
Purchased Tickets
Limited Availability
On Standby
Matinee
Sunday, May 28, 2017
Purchased Tickets
Limited Availability
On Standby
Matinee
Newton Kumar (Rajkummar Rao), a rookie government clerk, has been guided his whole life by his famous name. People expect him to be a genius—and in a way, he is. Persistence and fairness are what drive his values, and he tries to be an honest man in what he believes is a dishonest world. His mother's nagging worry is that her only son is not interested in marriage or starting a family. Newton believes that before all else, he has to make a difference in the world around him. He's on assignment deep in the mountains to oversee the latest Indian election in a remote part of Chhattisgarh, where Maoists and police forces compete. Despite obstacles such as the apathy of security forces, the harshly determined police group, and the threat of guerrilla attacks, Newton is dead-set on conducting fair voting on Election Day, no matter what. Amit V. Masurkar's political black comedy deals with the various issues of democracy in Indian culture, all laced with humor, irony, and hope and constructed with a mature vision.
Director Biography
Amit Masurkar has been working as a screenwriter since 2004, where he started with the television series "The Great Indian Comedy Show." He made his directorial debut in 2014 with the feature-length film Sulemani Keeda. Newton (2017) is his second feature-length film.

Sponsored by KVOS
Director:

Amit Masurkar

Principal Cast:

Rajkummar Rao, Anjali Patil, Pankaj Tripathi, Raghubir Yadav

Premiere Status:

Seattle

Country:

India

Year:

2017

Running Time:

105 minutes

Producer:

Manish Mundra, Pramila Mundra

Screenplay:

Mayank Tewari, Amit Masurkar

Cinematographers:

Swapnil S Sonawane

Editors:

Shweta Venkat

Music:

Naren Chandravarkar, Benedict Taylor

Website:

Official Film Website

Filmography:

Sulemani Keeda (2014)

Language:

Hindi

Has Subtitles:

Yes

Format:

DCP

International Sales:

Ramonda Films