Olympic Dreams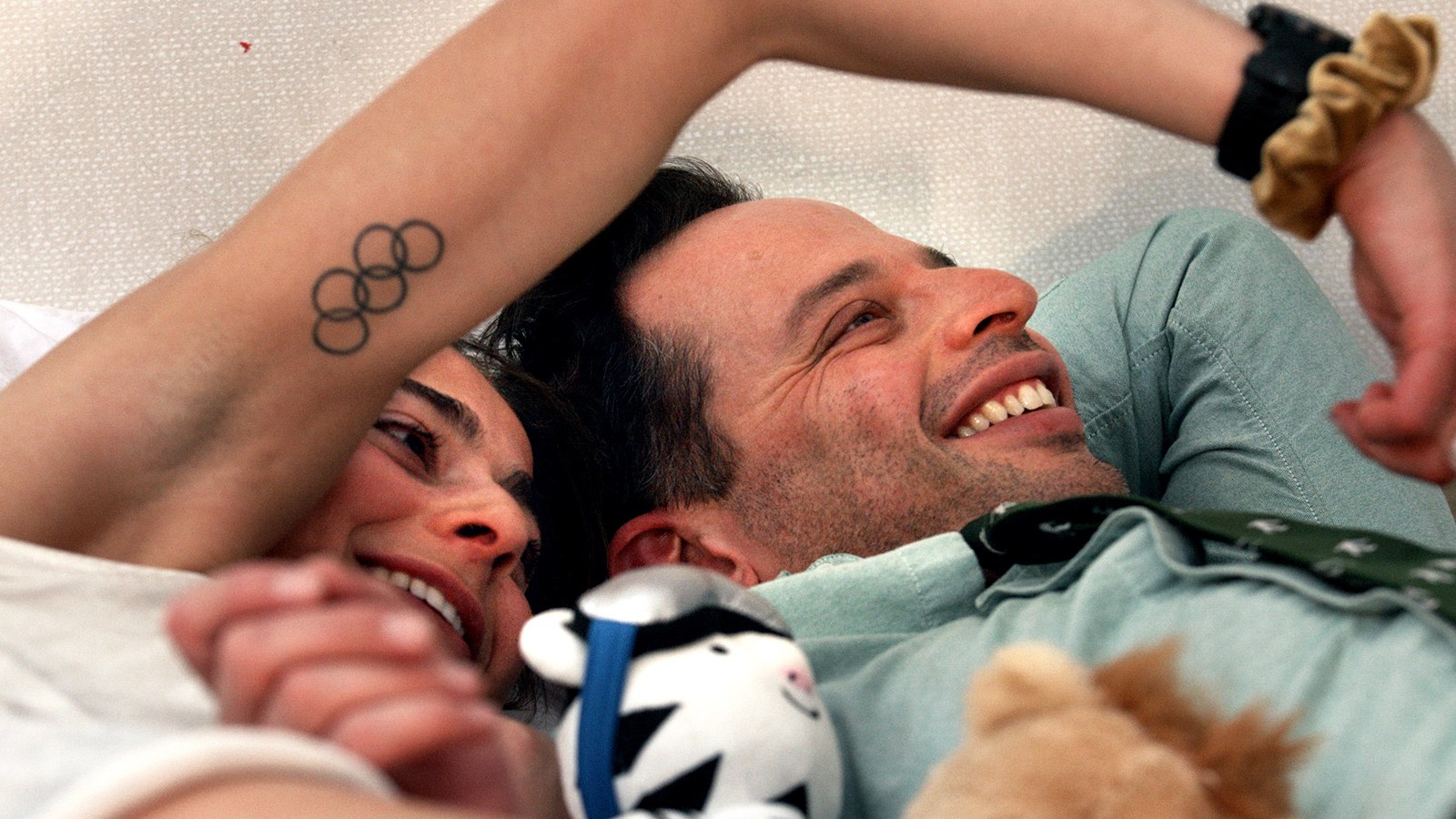 Shot on location during the 2018 Olympic Winter Games, Nick Kroll and co-writer Alexi Pappas (herself a former Olympian) star in this charming romantic comedy about a volunteer dentist and a competing cross-country skier who meet cute at Athlete Village.
"[Olympic Dreams] is visually exciting and has a palpably organic quality that translates well to the screen."-The Hollywood Reporter
Comedian Nick Kroll ("Big Mouth") and actual Olympian and actress Alexi Pappas (Trackdown) star in Olympic Dreams, a small story of an intimate bond made in the middle of the world's largest international gathering. After a jarring breakup, Ezra, or Dr. E (Kroll), volunteers to go to PyeongChang, South Korea, and perform his dental services during the 2018 Winter Olympics. In the athlete village dining hall, he meets Penelope (Pappas), a cross-country skier prepping for her first competition. After she competes and doesn't place, she pushes back on her disappointment and reunites with Ezra, deciding to spend the rest of the games together and explore PyeongChang inside and outside the athlete village. As they grow closer, they discuss their dreams, expectations, fears, and what "making it" really means in life. Director Jeremy Teicher, who co-wrote the screenplay with the stars, impressively weaves the burgeoning relationship of Ezra and Penelope among glimpses of real athletes' routines and interactions in the village. Olympic Dreams, the first scripted feature to ever be filmed at and during the Olympics, is a tender story about small moments that spark big connections, reminiscent of classics such as Richard Linklater's Before Sunrise and Sofia Coppola's Lost In Translation.

Director Biography
A graduate of Dartmouth College, Jeremy Teicher is an American director, writer, and producer whose short documentary, This is Us (2010), was nominated for a Student Academy Award® and inspired his successful debut feature film, Tall as the Boabod Tree (2012). Teicher was included in Filmmaker Magazine's "25 New Faces of Independent Film" and, after Trackdown (2016), reunites with co-writer, actress, and Olympic athlete Alexi Pappas on Olympic Dreams (2019), which premiered at the 2019 SXSW Film Festival.
Sponsored by Habitude Spa Salon and Gallery, Ingeniux, MOViN 92.5 , Tito's Handmade Vodka
Director:

Jeremy Teicher

Principal Cast:

Nick Kroll, Alexi Pappas, Gus Kenworthy, Morgan Schild, Jamie Anderson

Premiere Status:

Seattle Premiere

Country:

USA, South Korea

Year:

2019

Running Time:

83 minutes

Producer:

Alexi Pappas, Jeremy Teicher, Nick Kroll, Will Rowbotham, Nora May

Screenplay:

Alexi Pappas, Jeremy Teicher, Nick Kroll

Cinematographers:

Jeremy Teicher

Editors:

Pete Ohs

Music:

Jay Wadley, Annie Hart

Website:

Official Film Website

Filmography:

Tracktown (2016); Tall as the Baobab Tree (2012)

Language:

English

Format:

DCP

International Sales:

Endeavor