Our Bed Is Green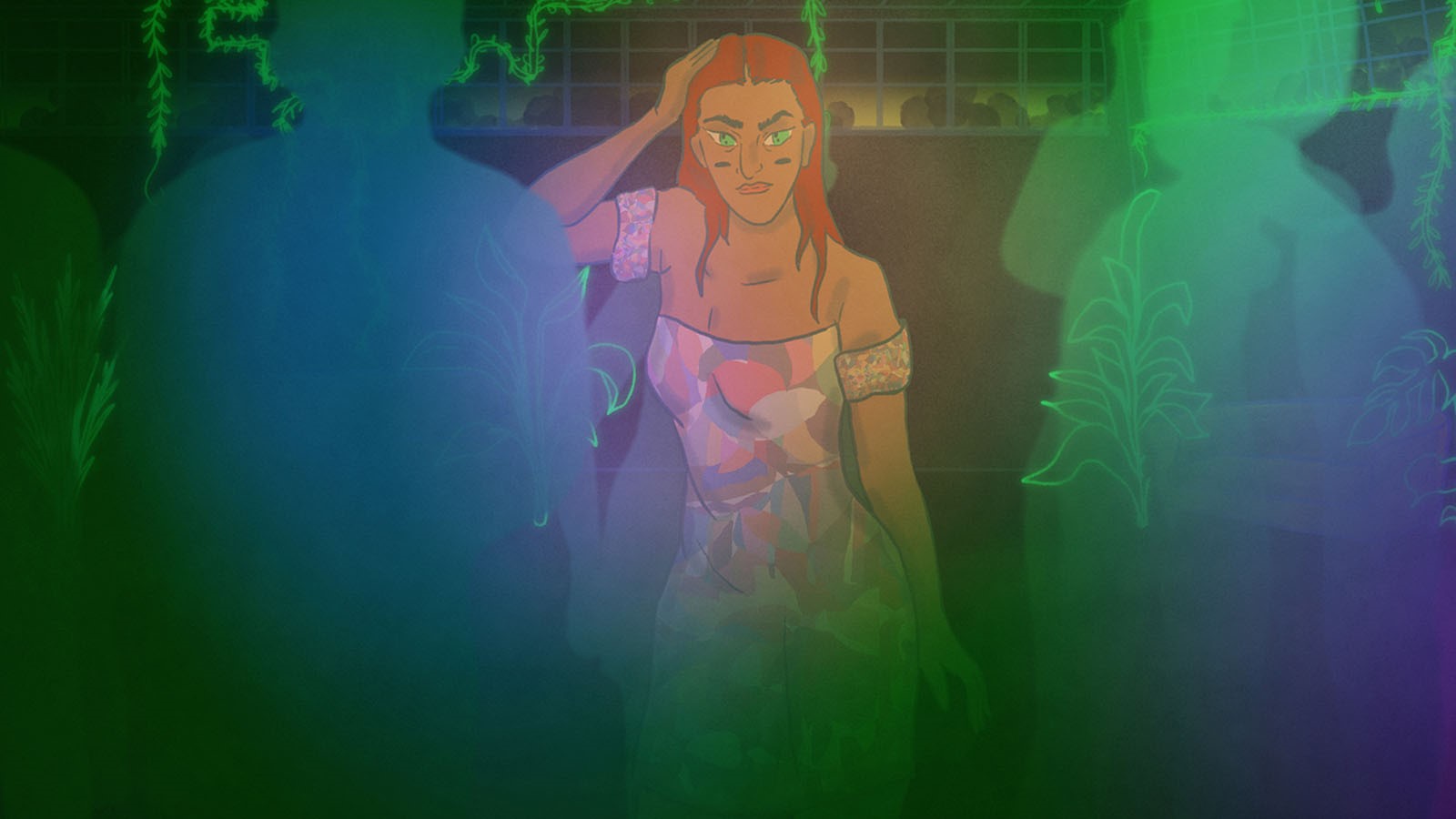 April 8 - 18, 2021
Realm, a virtual reality facility, is quite transparent about the erotic potential of its services: with its data-mining technology, customers can create virtual facsimiles of real-life places and people. This is what attracts clientele like Cecily….
Director:

Maggie Brennan

Principal Cast:

Caitlin Duffy, Ros, Darian Raeshad

Country:

USA

Year:

2021

Running Time:

7 min.

Producer:

Maggie Brennan

Screenplay:

Maggie Brennan

Cinematographers:

Maggie Brennan

Editors:

Maggie Brennan

Music:

Maggie Brennan, Via App

Website:

Official Film Website

Language:

English
This film is playing as a part of Animation4Adults
With the tip of their pen or the click of their mouse, these talented filmmakers take us on unexpected journeys from the otherworldly outer reaches to the inner depths of one's mind.