Petite Maman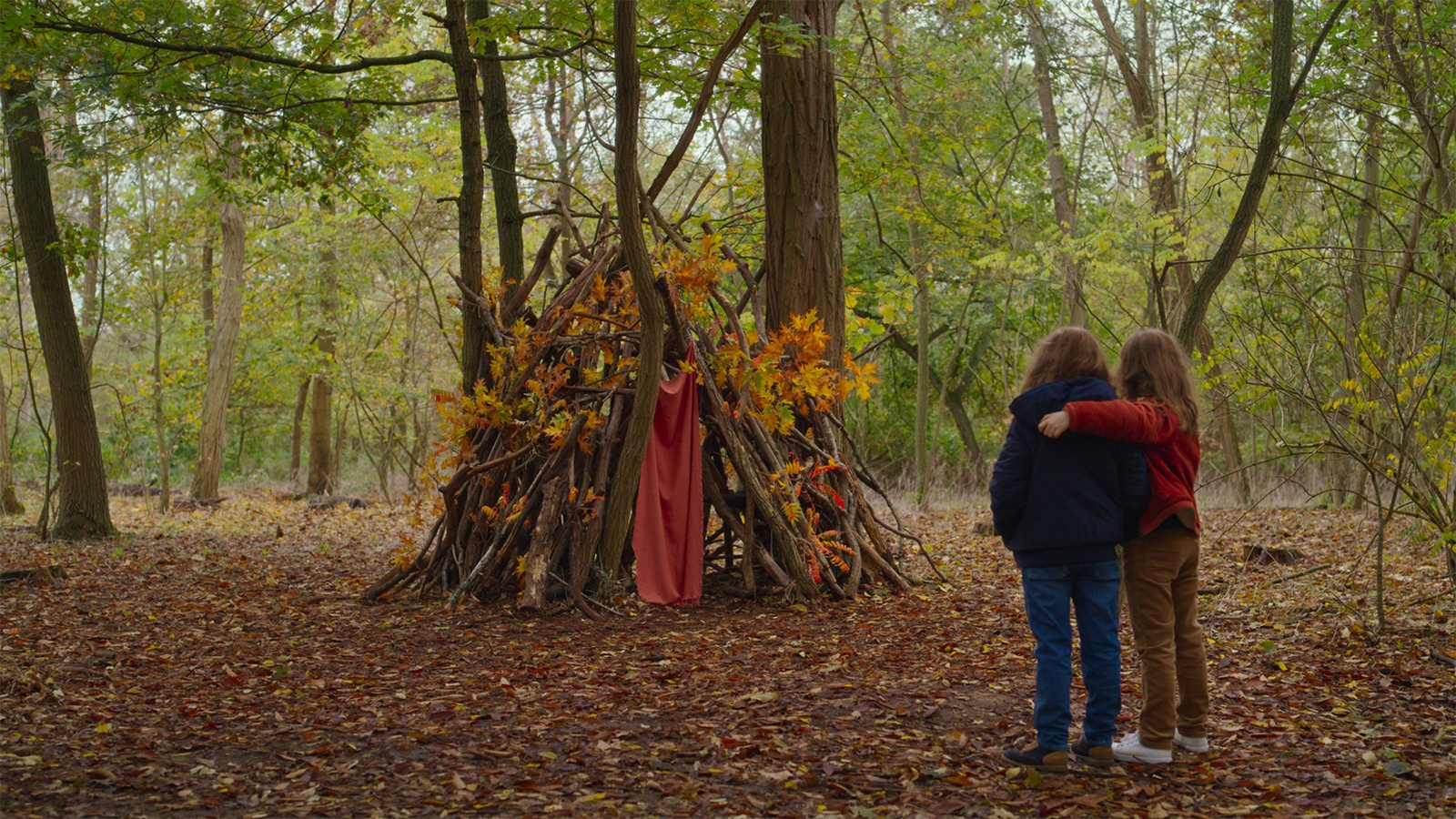 April 18, 2022
When eight-year-old Nelly meets a girl who looks just like herself in the woods outside her late grandmother's house, she discovers a way of understanding her own family in this poetic fairytale from writer/director Céline Sciamma (Portrait of a Lady on Fire).
"Sciamma's tale of grief holds a quiet, spellbinding magic. It'll make you want to call your mother immediately." — Jas Keimig (The Stranger)
Similar to her last film Portrait of a Lady on Fire, celebrated French director Céline Sciamma narrows the focal point of her newest film to a small, intimate story between two characters. Petite Maman ("little mother") follows eight-year-old Nelly (Joséphine Sanz) to the countryside, where she and her parents come to settle affairs after the death of Nelly's beloved maternal grandmother. Nelly's mother has a hard time coping with her passing and, not long after arriving at her childhood home, decides to return to the city. While her father is busy clearing out the house, Nelly explores the nearby woods and meets another eight-year-old girl who invites her to play. It's not too long before Nelly figures out who this girl is, why she looks just like herself, and why it's important to them both that they have this time together. Petite Maman is a gently told meditation on grief and regret. This film will resonate with anyone who has experienced deep loss not as a sound but as a haunting echo, and will feel its ache caressed long after the closing credits roll.
Director:

Céline Sciamma

Principal Cast:

Joséphine Sanz, Gabrielle Sanz, Nina Meurisse, Stéphane Varupenne, Margot Abascal

Premiere Status:

Seattle

Country:

France

Year:

2021

Running Time:

72 min

Producer:

Bénédicte Couvreur

Screenplay:

Céline Sciamma

Cinematographers:

Claire Mathon

Editors:

Julien Lacheray

Music:

Jean-Baptiste de Laubier

Filmography:

Portrait of a Lady on Fire (2019), Girlhood (2014), Tomboy (2011), Water Lillies (2007)

Language:

French

Has Subtitles:

Yes

Format:

DCP

US Distributor:

NEON

International Sales:

MK2 films